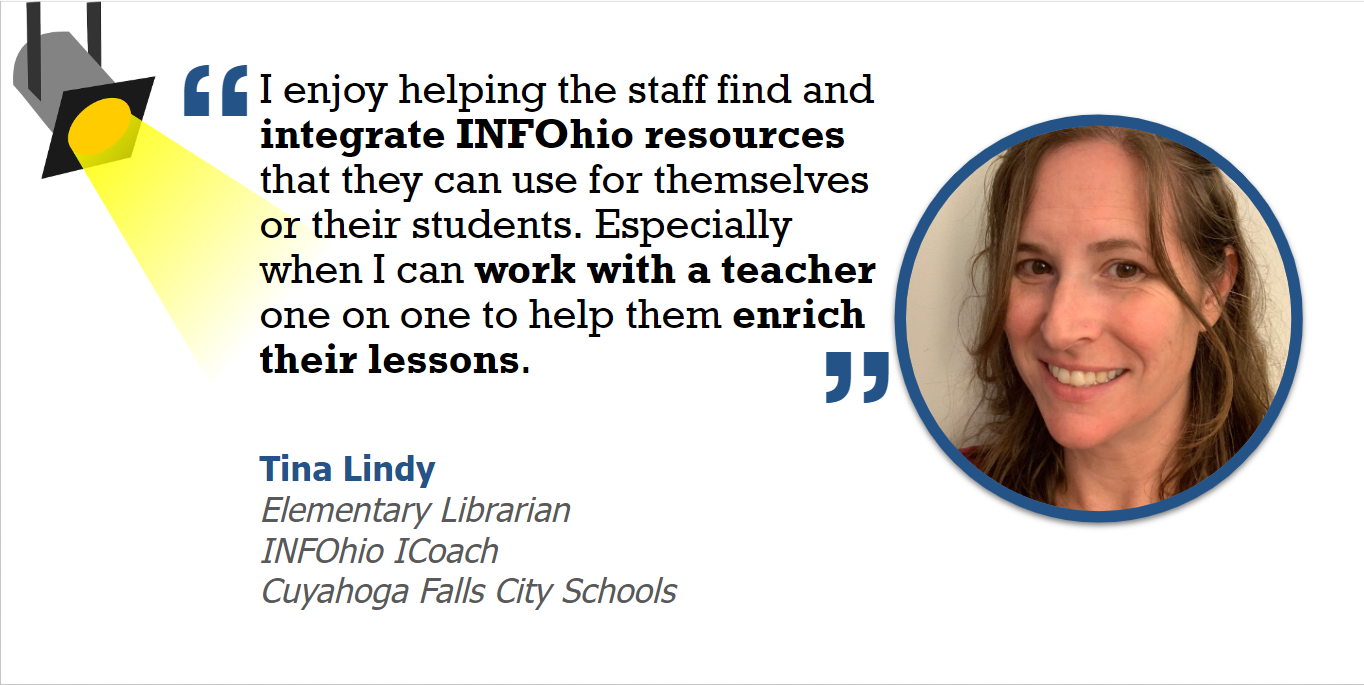 INFOhio, Ohio's PreK-12 Digital Library, supports educators statewide by providing quality digital content, web tools, and professional development at no cost. Through our train-the-trainer INFOhio ICoach program, teacher leaders learn to integrate INFOhio's digital content into instruction using our Learning Pathways training curriculum. Educators build capacity as teacher leaders by offering professional development opportunities for their own schools and districts on INFOhio tools and resources. INFOhio empowers Ohio educators to become teacher leaders by expanding their professional learning network through our ICoach train-the-trainer program.
Every quarter, INFOhio will be featuring the amazing work of INFOhio ICoaches across the state. Not only are INFOhio ICoaches trained to share INFOhio's quality resources with their schools and districts, but they are also champions of equity. At INFOhio, we believe that every Ohio student deserves the opportunity to learn from high-quality, standards-aligned instructional materials to become a resilient, lifelong learner who contributes to society. In alignment with Ohio Department of Education's Each Child, Our Future strategic plan, we support the core principles of equity, partnerships, and quality schools.
WHEN YOU HAVE 30 MINUTES OF FREE TIME, HOW DO YOU PASS THE TIME?

If I have 30 minutes free I do what most librarians try to squirrel away time for, read!
HOW DO YOU DEFINE SUCCESS?


Success to me is being happy and enjoying what you do.
WHAT DO YOU ENJOY MOST ABOUT BEING AN INFOHIO ICOACH?


I enjoy helping the staff find and integrate INFOhio resources that they can use for themselves or their students. Especially when I can work with a teacher one on one to help them enrich their lessons.
WHAT IS YOUR FAVORITE INFOHIO RESOURCE? WHY?


It is difficult to choose just one resource as a favorite but I was able to whittle it down to the top 2! Being at the elementary level I like Bookflix and all that it has to offer. The students definitely enjoy watching the interactive books! My second favorite is World Book Early Learning. The information for the youngest students is simple and easy to understand through this resource.
DESCRIBE YOUR "BIGGEST WIN" THAT DEMONSTRATES HOW YOUR ROLE AS AN INFOHIO ICOACH AND INTEGRATION OF INFOHIO RESOURCES SUPPORTS INSTRUCTION, STUDENT LEARNING, OR EQUITY WITHIN YOUR SCHOOL.


My biggest win as an ICoach is seeing how often the teachers incorporate INFOhio and refer to it when having the students research. This integration is for students as young as kindergarten all the way through fifth grade.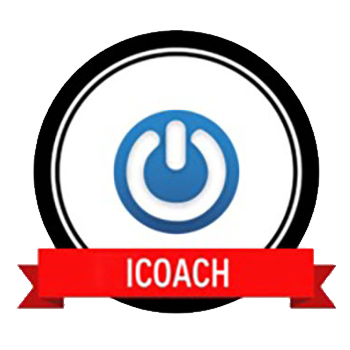 Are you interested in learning more about becoming an INFOhio ICoach? Find INFOhio ICoaches in your area and discover more about the
INFOhio ICoach
train-the-trainer program on INFOhio's site. In addition, we are always here to help, if you have questions, comments, or would like to be our next featured INFOhio ICoach please contact us at
support.infohio.org
.