INFOhio Impact
How has INFOhio impacted your classroom?
Tell us how your district uses INFOhio's free digital content in this brief survey. Your story could be featured in the next "INFOhio Impact," our new newsletter for legislators highlighting how INFOhio impacts student learning across the state.
Here's one story about Diego ...
"One of my sweetest moments was of Diego. He is from Puerto Rico and has stolen my heart this year. He allows me to practice my broken Spanish and we have built a great connection. Diego is homesick for his native country, and he often shares photos of Puerto Rico from books we find in the library. Today he explored World Book and eagerly shared that it offered the audio of his anthem. My heart again melted.
As teachers, we all get busy in what we do, and we sometimes wonder if we're making the connections and if our students will carry the objectives of our lessons. I had to share how this wonderful resource has done more than I could have ever planned. It gave a student the opportunity to teach me. Thank you for letting me share."
Kim Hamlin, District Media Specialist, Little Miami Schools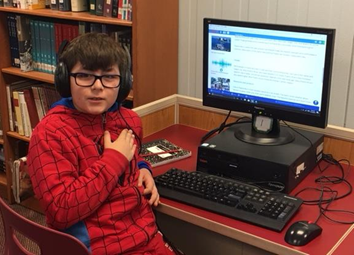 Help @INFOhio Share INFOhio's Impact with Legislators
Tweet or use Facebook to post a picture of students using INFOhio resources for research, a project, or reading an e-book.
Share which INFOhio resource you're using and what your students are learning.
Add the #INFOhioWorks hashtag and the Facebook name or Twitter handle of your legislator and say thanks!
Find your legislators by clicking the "Find My Legislators" button on the left. Click on their names and look for links to their Social Media accounts. (Note: not all legislators share their Social Media information.)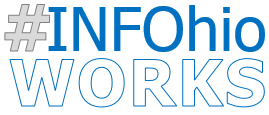 INFOhio, Ohio's PreK-12 digital library, provides free access to digital educational content to all Ohio PreK-12 schools—public, nonpublic, community, career tech, e-school, and home schools—serving 1.9 million students, their families, and their teachers. INFOhio is a contributing partner to Libraries Connect Ohio, which provides a core collection of information resources and library services that help all Ohioans compete in the global knowledge economy.