Visit the INFOhio homepage and click one of the age or grade buttons. The resources you see have been selected to meet the learning needs of students in that age range or grade.
Here are a few recommended resources to get you started:
If your child is in preschool or early elementary school, explore World Book Early Learning. At the top of the World Book Early Learning homepage, you'll find buttons for Games and Activities. The games include virtual tracing games while the activities include virtual and print coloring pages, dot-to-dot, mazes, and more.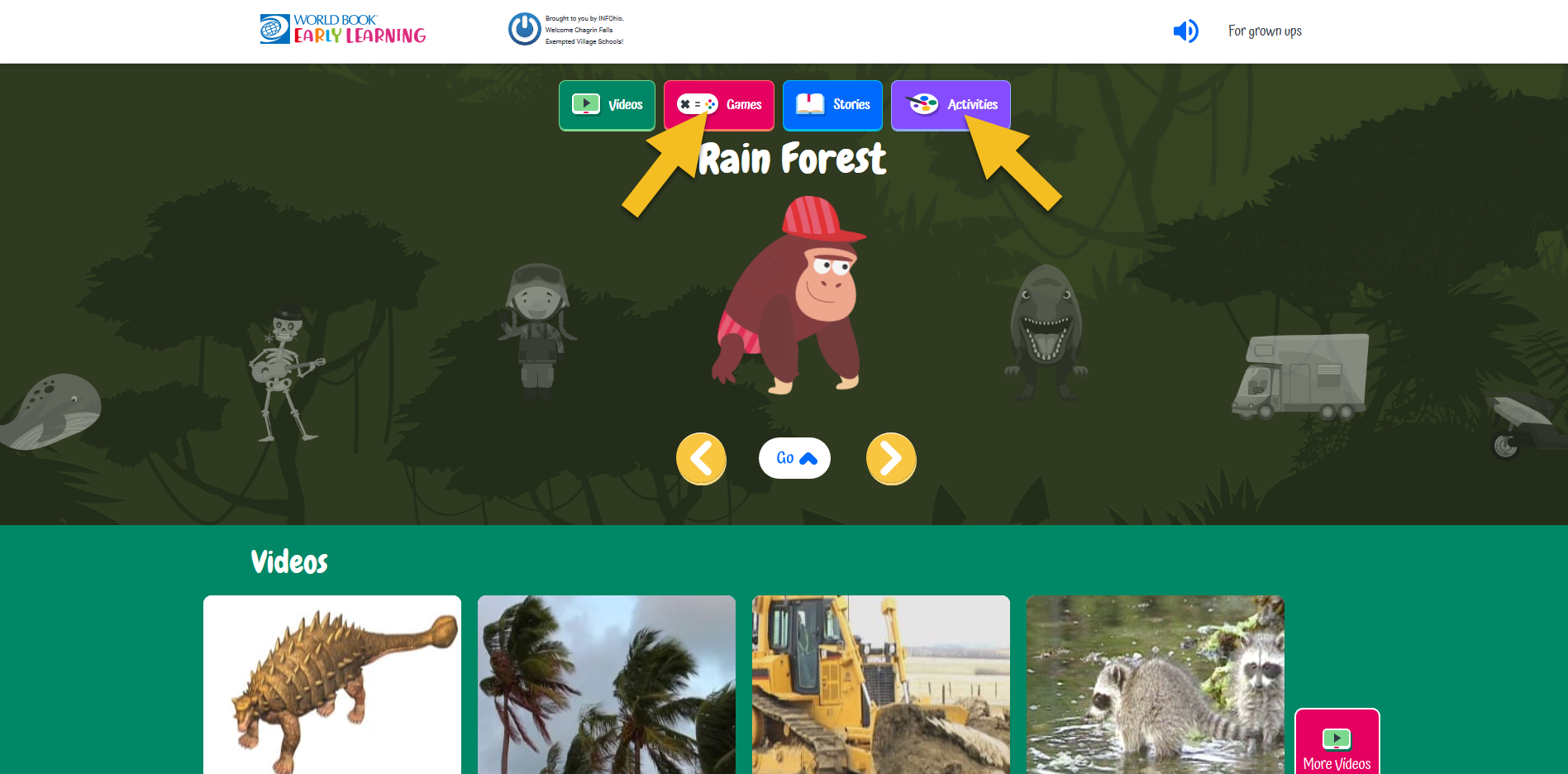 If your child is in elementary school, explore World Book Kids. The games and activities in the menu at the bottom of the World Book Kids homepage are safe and fun.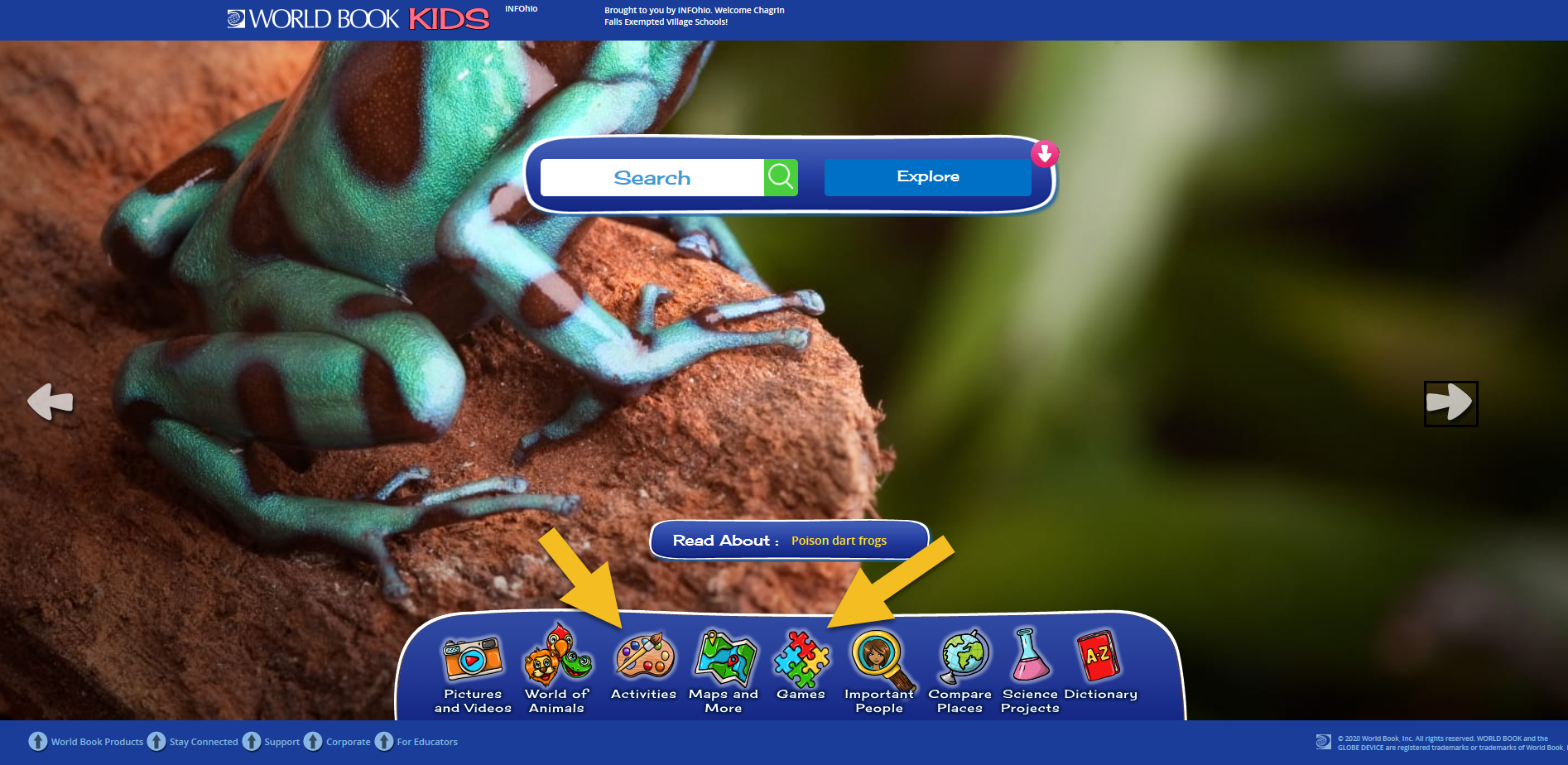 Middle and high school students will enjoy exploring a wide variety of learning activities in the Hobbies & Crafts Reference Center. Begin by clicking the Kids' Crafts button on the landing page.
For more ideas, visit our Summer Learning page.