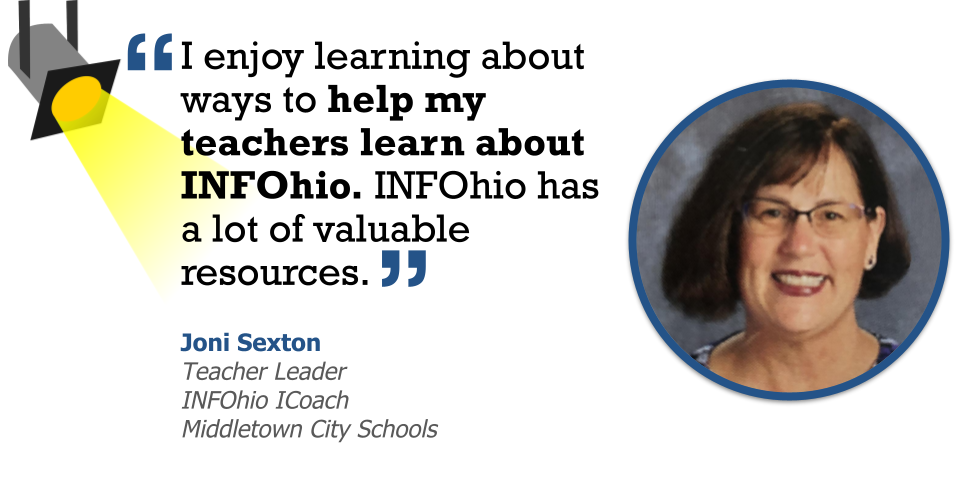 INFOhio, Ohio's PreK-12 Digital Library, supports educators statewide by providing quality digital content, web tools, and professional development at no cost. Through our train-the-trainer INFOhio ICoach program, teacher leaders learn to integrate INFOhio's digital content into instruction using our Learning Pathways training curriculum. Educators build capacity as teacher leaders by offering professional development opportunities for their own schools and districts on INFOhio tools and resources. INFOhio empowers Ohio educators to become teacher leaders by expanding their professional learning network through our ICoach train-the-trainer program.
Every quarter, INFOhio will be featuring the amazing work of INFOhio ICoaches across the state. Not only are INFOhio ICoaches trained to share INFOhio's quality resources with their schools and districts, but they are also champions of equity. At INFOhio, we believe that every Ohio student deserves the opportunity to learn from high-quality, standards-aligned instructional materials to become a resilient, lifelong learner who contributes to society. In alignment with Ohio Department of Education's Each Child, Our Future strategic plan, we support the core principles of equity, partnerships, and quality schools.
WHO INSPIRES YOU? WHY?
My father. Although he is not alive, he always worked to stay faithful to both God and his family, and to make sure that I knew he supported me no matter what. He helped me to believe in myself and supported me if I failed, yet he always found a way to encourage me so that I could overcome the specific failure so that I could find a way to succeed. He was my biggest fan and I miss him every day!
IF YOU COULD BE ANY HISTORICAL FIGURE, WHO WOULD YOU CHOOSE? WHY?
Annie Oakley. I love that she was a trailblazer for women and that she wasn't afraid to be the person she wanted to be. Although she had a lot stacked against her as a woman, she still found a way to be successful in a male-dominated sport.
WHAT DO YOU ENJOY MOST ABOUT BEING AN INFOHIO ICOACH?
I enjoy learning about the various elements within INFOhio and finding ways to help my teachers learn about the various offerings. INFOhio has a lot of valuable resources for staff to use.
WHAT IS YOUR FAVORITE INFOHIO RESOURCE? WHY?
I really like BookFlix. I like the various levels of passages and that a fiction/nonfiction passage is offered for students. It is helpful that the Lexile levels are posted and the read-aloud feature is a plus for many students.
DESCRIBE YOUR "BIGGEST WIN" THAT DEMONSTRATES HOW YOUR ROLE AS AN INFOHIO ICOACH AND INTEGRATION OF INFOHIO RESOURCES SUPPORTS INSTRUCTION, STUDENT LEARNING, OR EQUITY WITHIN YOUR SCHOOL.
I believe one of my "biggest wins" was when our district offered students a direct link to the INFOhio resources last year. One of those resources was Storia which was used by various staff members.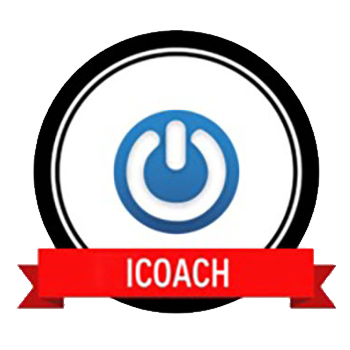 Are you interested in learning more about becoming an INFOhio ICoach? Find INFOhio ICoaches in your area and discover more about the
INFOhio ICoach
train-the-trainer program on INFOhio's site. In addition, we are always here to help, if you have questions, comments, or would like to be our next featured INFOhio ICoach please contact us at
support.infohio.org
.