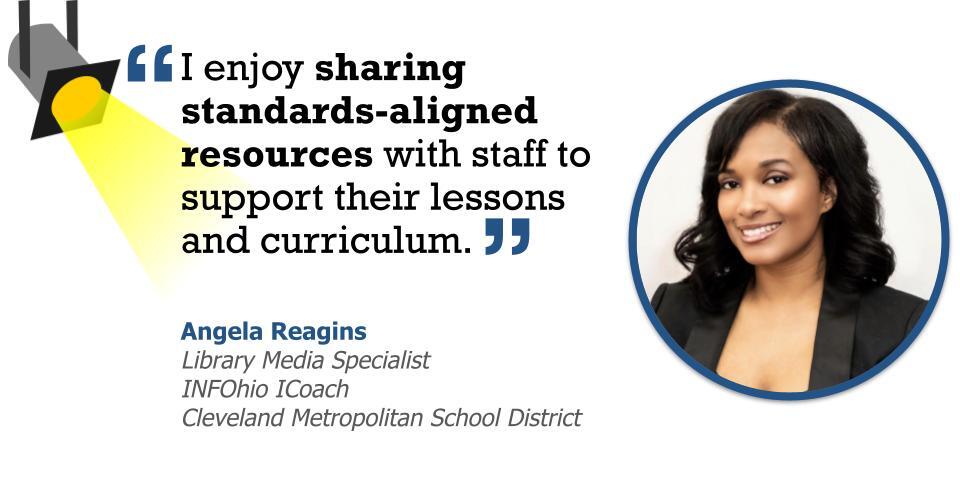 INFOhio, Ohio's PreK-12 Digital Library, supports educators statewide by providing quality digital content, web tools, and professional development at no cost. Through our train-the-trainer INFOhio ICoach program, teacher leaders learn to integrate INFOhio's digital content into instruction using our Learning Pathways training curriculum. Educators build capacity as teacher leaders by offering professional development opportunities for their own schools and districts on INFOhio tools and resources. INFOhio empowers Ohio educators to become teacher leaders by expanding their professional learning network through our ICoach train-the-trainer program.
Every quarter, INFOhio will be featuring the amazing work of INFOhio ICoaches across the state. Not only are INFOhio ICoaches trained to share INFOhio's quality resources with their schools and districts, but they are also champions of equity. At INFOhio, we believe that every Ohio student deserves the opportunity to learn from high-quality, standards-aligned instructional materials to become a resilient, lifelong learner who contributes to society. In alignment with Ohio Department of Education's Each Child, Our Future strategic plan, we support the core principles of equity, partnerships, and quality schools.
WHO INSPIRES YOU? WHY?
My two children inspire me. They are both artists and creatives. Their passion, drive, and non-traditional career choices are exciting to witness. Actually pursuing a career in art and the confidence to do so speaks volumes. They inspire me to continue to create and explore my various interests. Our home is like a creative incubator. The many ideas shared among us lead to new opportunities. That creative energy keeps me motivated.
WHAT IS YOUR HIDDEN TALENT?
The ability to draw is my hidden talent. People are surprised to discover that I can draw. Students will often ask why I did not become an art teacher and my usual response is as a librarian I can share all of my interests with you and art happens to be one of them. This is always a good way to encourage students to read books about their interests.
WHEN YOU HAVE 30 MINUTES OF FREE TIME, HOW DO YOU PASS THE TIME?
When I have free time I am either reading, writing, or thinking of ways to execute new ideas I have.
WHAT DO YOU ENJOY MOST ABOUT BEING AN INFOHIO ICOACH?
I enjoy discovering and learning about new resources that can benefit students and staff and enhance teaching and learning. I love to hear students' reactions and the excitement they share while exploring INFOhio resources. I enjoy sharing standards-aligned resources with staff to support their lessons and curriculum. I enjoy being able to assist and help others in their educational pursuits.
WHAT IS YOUR FAVORITE INFOHIO RESOURCE? WHY?
My favorite INFOhio resources would probably be the World Book encyclopedia resources and World Almanac resources. I like the features of both World Book Kids and World Book Student which include videos, games, activities, Webquests, featured media and images, biography center, articles, and educator tools. The World Almanac for Kids also has great features like Did You Know? Featured topics, Fun Facts, Teacher Resources, and more. These resources are easy to navigate and the interesting, vibrant images on the homepage always spark curiosity. I've enjoyed watching students answer questions, test their knowledge, and discover new facts while exploring these resources. World Book and World Almanac are definitely resources I would recommend to upper elementary and middle school students and teachers.
DESCRIBE YOUR "BIGGEST WIN" THAT DEMONSTRATES HOW YOUR ROLE AS AN INFOHIO ICOACH AND INTEGRATION OF INFOHIO RESOURCES SUPPORTS INSTRUCTION, STUDENT LEARNING, OR EQUITY WITHIN YOUR SCHOOL.
My "biggest win" as an ICoach was initiating a push to have Storia's ebooks housed on Cleveland Metropolitan School District's Clever platform. The integration of the INFOhio resource supported instruction and student learning during remote learning due to the pandemic. Melissa Solema, INFOhio Professional Instructional Specialist, Emily Rozmus, INFOhio Senior Instructional Specialist, Maren Misevich from Scholastic, Trevon Edwards, CMSD Intern, Dr. Wanda Shealey, Flexible Content Expert, and Marcus Thompson, Software and Data Integration Architect of Cleveland Metropolitan School District were key players in addressing my request which not only provided Scholastic Storia access to my school but to the entire district via Clever. All students in CMSD were synced to seamlessly use the Scholastic Storia app in Clever. 

Dr. Shealey afforded me an opportunity to then share with other library media specialists within our district how to gain access to more than 1200 titles within the Storia eBook collection and navigate this educational resource. I felt it was a win for all to share yet another great resource from INFOhio that teachers and students could use to support instruction and the curriculum. All teachers and students gained access and could now select and read books of interest or books assigned by teachers during remote and in-person learning.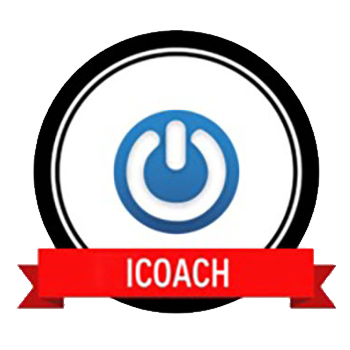 Are you interested in learning more about becoming an INFOhio ICoach? Find INFOhio ICoaches in your area and discover more about the 
INFOhio ICoach
 train-the-trainer program on INFOhio's site. In addition, we are always here to help, if you have questions, comments, or would like to be our next featured INFOhio ICoach please contact us at 
support.infohio.org
.