Check out new Econ Lowdown content on Open Space. Instructional materials include student-facing lesson plans and learning modules for PreK-12 financial literacy and economics. These resources also include videos and interactives, podcasts, assignable content, and integrations with learning management systems like Google Classroom and Canvas. Econ Lowdown is the education portal from the Federal Reserve Bank of St. Louis and features content created by groups of economists and economics educators. Also included in this addition were 17 financial literacy lessons in Spanish, with 82 new items available overall.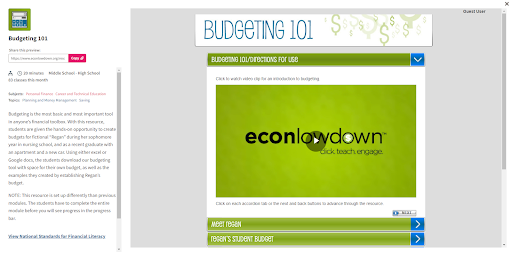 Open Space, a curriculum creation and collaboration tool, powered by INFOhio, empowers educators to create and share resources that promote innovative and collaborative learning. Instructional materials added to Open Space go through an evaluation process using a quality rubric. In addition to finding quality instructional materials, Open Space users can view and rate resources and also share content to Google Classroom.
Have questions? INFOhio is always here to help. For questions, comments, and additional support contact us at support.infohio.org.