New instructional materials have been added to Open Space. Teachers will find videos and activities to supplement K-12 science and social studies classroom instruction and support Ohio's Learning Standards. These activities and videos have been provided by the Cleveland Museum of Natural History. The 47 videos, many with accompanying worksheets or activities, are great for at-home and extended learning. 
Science and Social Studies content added includes: 
Museum Mondays - Tour and explore the planetarium, natural areas, human cultures, and prehistoric life in a behind-the-scenes look at how the Cleveland Museum of Natural History brings history to life. 
Wildlife Wednesdays - Learn fascinating facts about many different animals that call Ohio home in their Creature Feature and learn how the experts care for these animal residents.
Scientist Saturdays - Explore groundbreaking discoveries and take a deep dive into specimens with their science experts.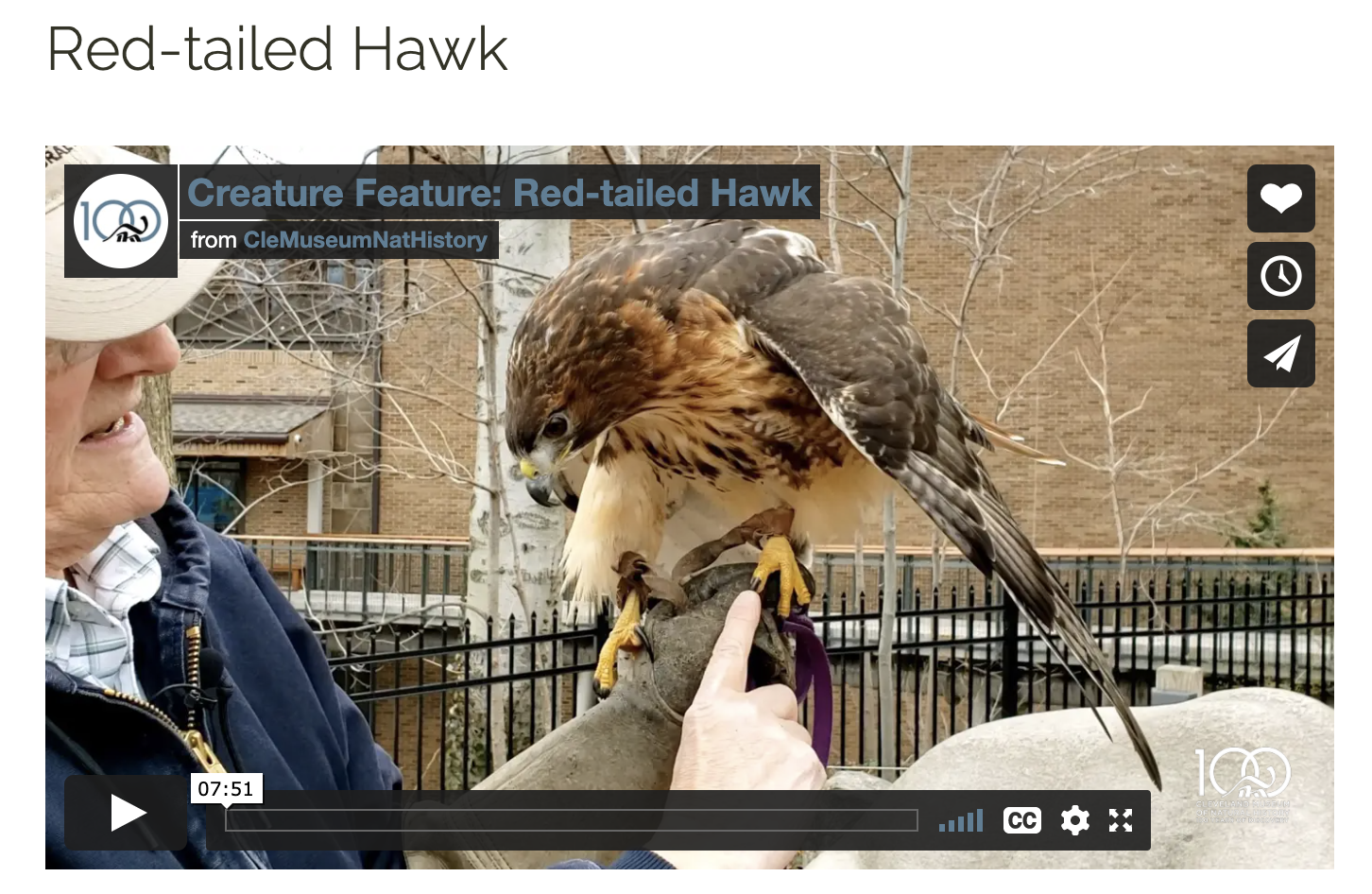 Find these videos and activities from the Cleveland Museum of Natural History and additional content like this on Open Space. 
Open Space, a curriculum creation and collaboration tool, powered by INFOhio, empowers educators to create and share resources that promote innovative and collaborative learning. Instructional materials added to Open Space go through an evaluation process using a quality rubric. In addition to finding quality instructional materials, Open Space users can view and rate resources and also share content to Google Classroom. 
Have questions? INFOhio is always here to help. For questions, comments, and additional support contact us at support.infohio.org.