Want to know when new, flexible, self-paced INFOhio professional development is available? Sign up to get the latest news on our PD and training as well as easy-to-use PD packages to help you use and integrate INFOhio's quality content in the classroom.
Check out the Professional Development page or the Stay Connected page to sign up. Be sure to share this opportunity with others who have an interest in INFOhio's professional development offerings.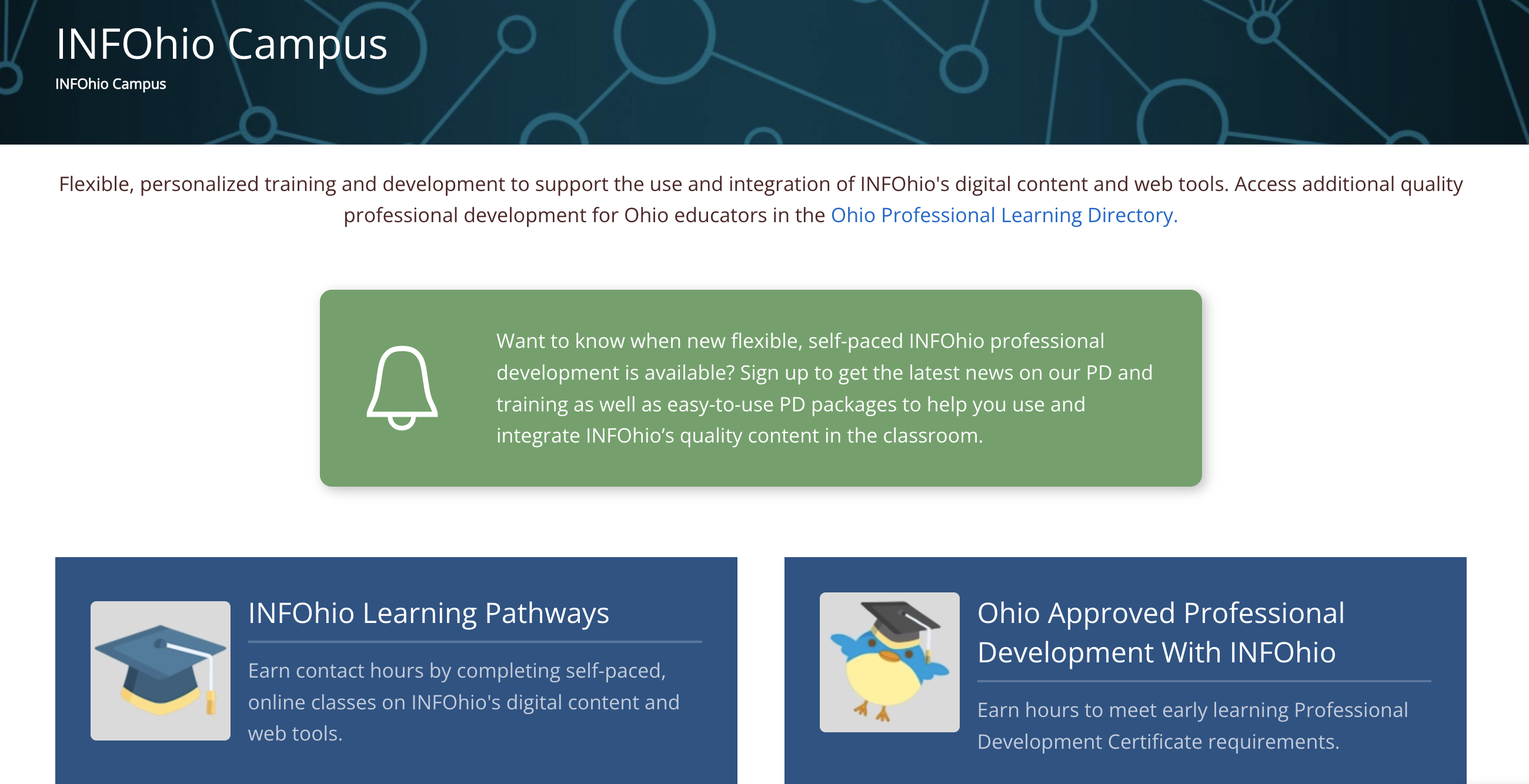 If you have any questions about INFOhio's professional development, please reach out to INFOhio Support at support.infohio.org.