INFOhio's One-day Conference
High-quality instructional materials are an essential component in supporting each child in Ohio. INFOhio is dedicated to ensuring access to vetted, standards-aligned materials that promote and celebrate equity, accelerate learning, and support a quality curriculum. INFOhio relies on community partnerships with agencies around the state who provide training and outreach to schools and families on the quality resources and web tools available at no cost. To highlight the work of these professionals supporting the integration of high-quality instructional materials and research-based strategies, join INFOhio for a one-day, no-cost online conference. Sessions will be presented by voices in the field, Exchange Certified Trainers, who will share their expertise in supporting Ohio's educators, students, and families.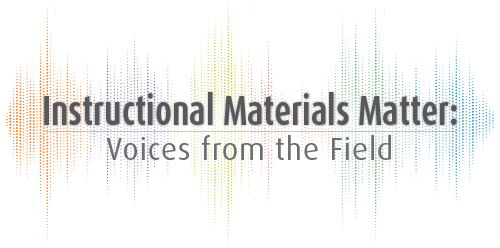 Instructional Materials Matter: Voices from the Field
This no-cost conference, on August 9, 2022, will begin with a keynote session on high-quality instructional materials from the Ohio Department of Education with additional sessions throughout the day featuring voices from the field on topics such as quality INFOhio resources, web tools, and professional development from the Exchange Certified Trainers. All webinars during this one-day conference will be recorded and links will be posted. Participants can earn a certificate after completing a quiz for each session attended.
Recordings for these sessions are linked below.


10:00-10:45
Keynote: Ohio Department of Education and INFOhio


11:00-11:45

Instructional Coaching 101 presented by James "Ike" Holzapfel
Many districts are leveraging the leadership within their system to drive instructional improvement. Increasingly districts are utilizing instructional coaches to help improve classroom instructional design and delivery. Instructional Coaching 101 is designed as an introductory talk covering the instructional coaching cycle.

Resources for Introducing Research to Elementary Students presented by Caryn Kelley
Research projects can feel overwhelming for both students and teachers. It's time to change that! We know that creating a solid foundation of research skills provides vital support for students throughout their academic careers. This session will discuss how to approach research with students in PreK through 4th grade and highlight some of INFOhio's best research resources for that age group.

1:00-1:45
Finding Engaging Materials that Even Reluctant Readers Will Enjoy presented by Caryn Kelley
A love for reading can provide students with many advantages throughout their academic careers and into their adult lives. So how do we instill that love of reading in students who are struggling or reluctant to read at all? Join us as we explore INFOhio's numerous resources that support reading and learning for students of all ages.

Great Resources for Teaching Science presented by Dave Shellhaas
This session will highlight the wonderful instructional resources in the INFOhio collection that can be helpful in planning and teaching lessons in science.

2:00-2:45
Great Resources for Teaching Social Studies presented by Dave Shellhaas
This session will highlight specific resources in the INFOhio collection that social studies may find helpful as they plan their lessons and teach Ohio's social studies standards.

How to Personalize Student Learning with INFOhio presented by Aimee Mendelsohn, Ed.S, M.Ed.
Participants in this session will come away with a deeper understanding of the differences between personalized, individualized, and differentiated learning. Additionally, participants will explore how to use the Universal Design for Learning (UDL) Guidelines, in conjunction with INFOhio, as they explore how to create expert learners through personalized learning.

3:00-3:45
The PLCO - Professional Learning Collaborative of Ohio presented by Dave Clark, Jeremy Hunter, and John Mansel-Pleydell
This session will provide attendees with an overview and Q&A opportunities on the Professional Learning Collaborative of Ohio. The PLCO is a RemotEDx grant-funded initiative to create 25 courses for RemotEDx and ODE accessible to all educators in Ohio. The mission is to create engaging professional learning experiences for all educational stakeholders in Ohio. The vision is to provide access to a range of self-paced, and/or instructor-led courses through an easy-to-access and easy-to-use online learning platform. Lastly, attendees will leave the session with more information not only on the PLCO itself, but also on what is available, what is currently under development, and what is coming in the future.
Questions about this one-day conference? Contact us at support.infohio.org.