Reflecting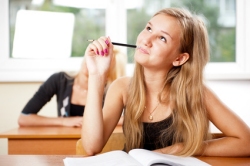 Using the inquiry process can help you transition from a teacher-centered to a student-centered classroom. Each stage of the process challenges students to build upon the cognitive skills necessary to problem-solve, apply their learning, and deepen their content knowledge.
Each stage of the inquiry process is equally important and necessary to foster an environment where students are engaged and leave with both the knowledge and the skills to learn and grow, regardless of the challenge or content.
Questioning not only sparks curiosity, but also provides the guiding questions to begin the inquiry journey.
Locating information comes with a new set of challenges now that we have an abundance of information at our fingertips. More than ever, we need to create educational environments where students can practice and develop the skills necessary to navigate the complex world of digital texts.
In a world inundated with information, teaching our students how to evaluate the information they gather will help them navigate a digital world of misinformation.
Through applying information, students create new understandings, opinions, ideas, and products grounded in a deep understanding of the content.
As students share their learning with a larger and authentic audience, we empower our students to become educators and advocates. It is important that given the intensity of the inquiry process, students have the time for reflection.
Reflecting is ongoing throughout the entire inquiry process.
At every stage, both teachers and students need to:
reflect on what information they are finding and how it influences their thinking,
reflect on how that information and new knowledge might affect their proposed end product, and
reflect on how well they are utilizing the inquiry process.
Reflection and evaluation are often used interchangeably. However, in the inquiry process reflection is defined as giving serious thought or consideration, while evaluation is a more systematic determination of worth or significant value. For example, a test might be used to evaluate prior knowledge, while a teacher might reflect on how best to introduce a topic based on the results of that test.
As Barbara Stripling shares in her article "Inquiry: Inquiring Minds Want to Know," reflecting on both the process and the depth of content learned solidifies the learning process for the student. Stripling highlights reflection, which is often rushed and ignored, as one of the most powerful steps to increasing student growth.
Teaching reflection as a skill requires structured time built into lesson plans and activities. This time is meaningful and has a profound impact on student learning. In "Making the Shift" Maniotes and Kuhlthau point out that as students reflect on the strategies they used to overcome challenges during the inquiry process, they learn to apply these strategies next time they encounter similar challenges during the inquiry process.
Through reflection, students acquire the ability to self-diagnose problems and "faulty strategies," another powerful benefit of the reflection as Marion and Eisenberg highlight in their article "Beyond the Research Project: Inquiry Every Day in Every Way." The ability to diagnose and adapt previous strategies to new challenges is a powerful skill. Reflection allows students the time and space to develop and hone this skill.
INFOhio Resources on Reflecting
Reflecting in Practice
Although students might want to rush to the finish line on a project, encourage time for thoughtful reflection with these resources curated by INFOhio!
Are you satisfied with your project? How can you do better in the future? These might sound like simple questions, but are not so quickly answered. Challenge your high school students to reflect on the research process with these guiding questions from Research 4 Success—Making the Grade—Module 6.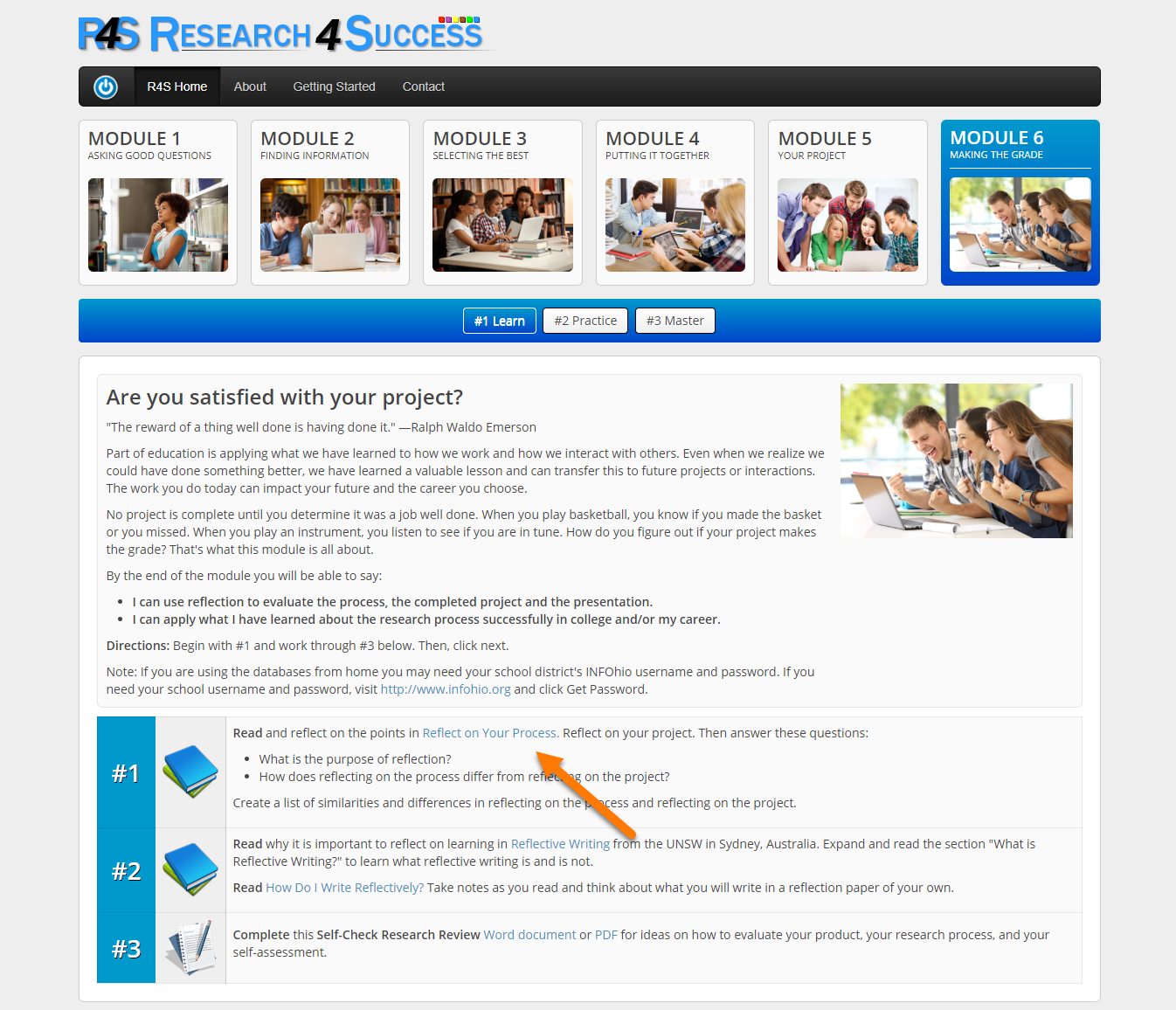 "Without proper self-evaluation, failure is inevitable." Taking the advice of John Wooden, use the Group and Self-Evaluation form from ReadWriteThink located in GO! How do I evaluate my project? Through this process, students are encouraged to reflect on their contributions to the group, their preparedness for class, and the strengths and weakness of the group as well as their own. Not only will this lesson encourage reflection, but it will also foster in students a sense of personal responsibility to their group members when collaborating on a project.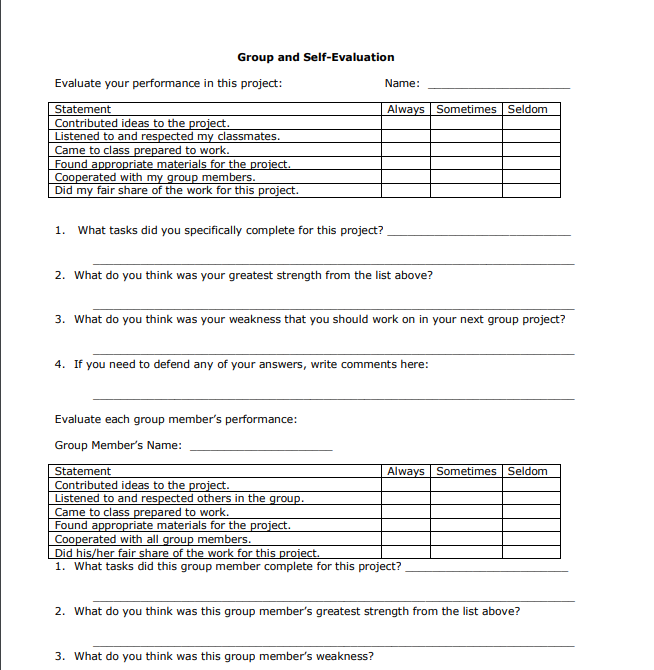 Reflection often generates new questions for inquiry (Stripling). KWL charts are the perfect tool to encourage students to extend their learning, ask new questions, and prompt further inquiry into the next unit of study. Consider using a KWLS chart from GO! What do I already know? Teacher Guide. In the final column, students are prompted to reflect on their learning by including what they still want to learn about their topic, sparking further inquiry.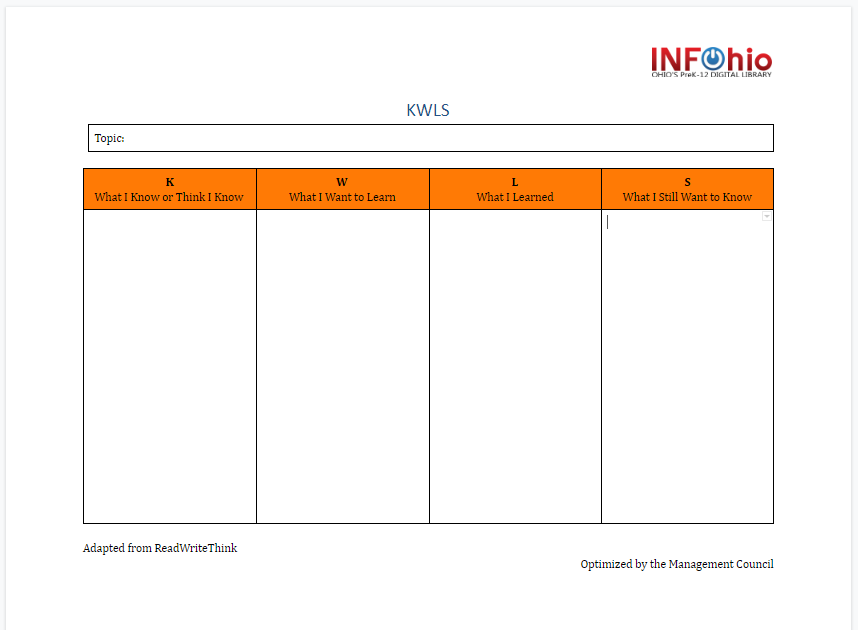 Conclusion
As Stripling reminds us, "all research is messy and recursive." Self-reflection is challenging and can be uncomfortable, but by providing safe, supportive environments for students to reflect on their learning and their performance, we create space for personal and academic growth. By reflecting on our teaching practice, we learn to plan time in our lessons for our students to engage in reflection, perhaps the most vital part of the inquiry process. By doing so, we create a unique opportunity to grow alongside our students.
How do you support your students as they reflect upon their learning and performance? Follow us on social media and share, tweet, and post how #INFOhioWorks for you and your students
Information inquiry models and Reflection