Sharing Information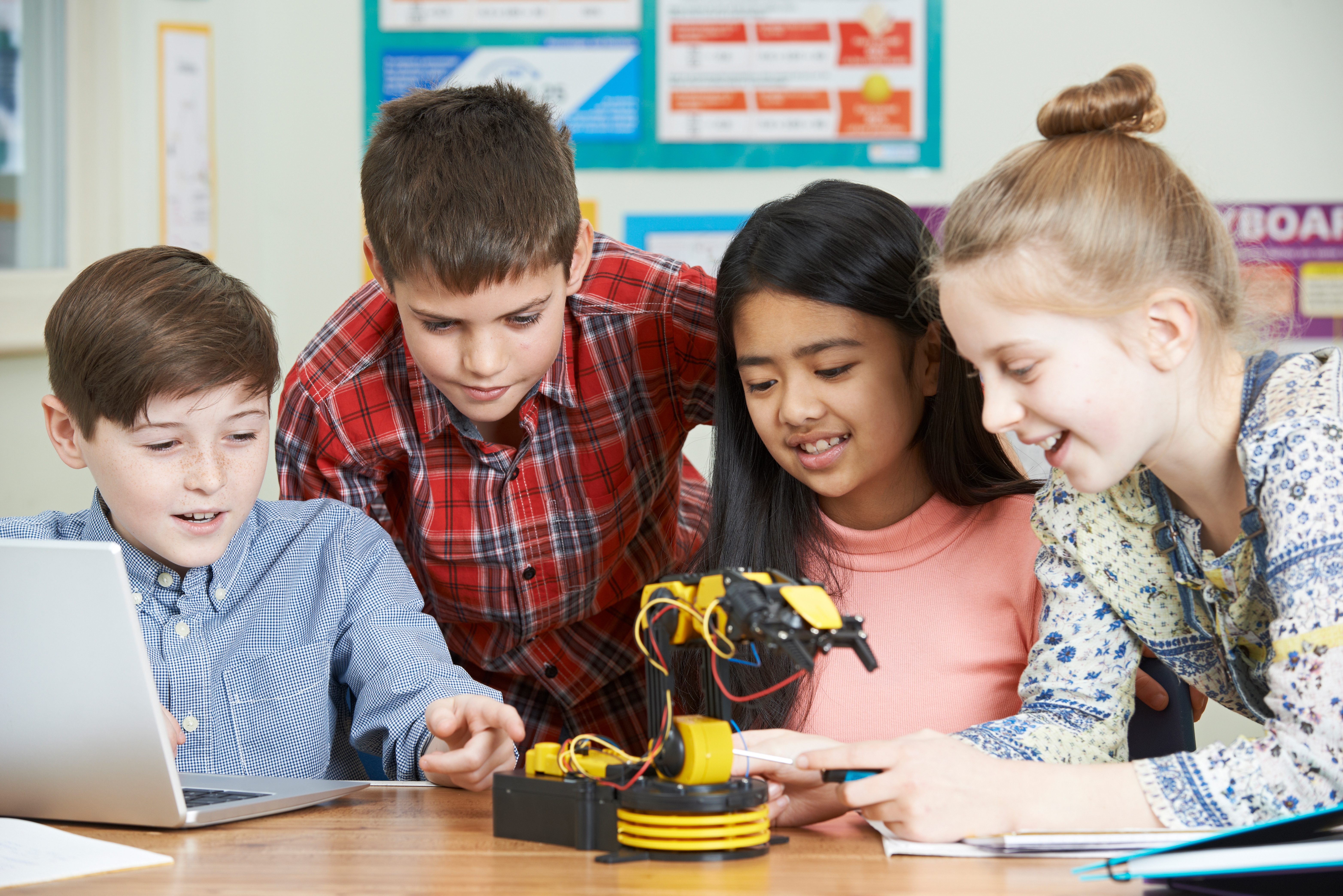 As students share information, they transform into educators and advocates. Research and inquiry have real-world implications, and when students share their work with an authentic audience, they begin to see the connection between the content learned in the classroom within the context of their community and world. The sharing dimension of inquiry focuses on how students share what they have learned. Barbara Stripling refers to this as the "express" phase of the inquiry process, but the definition is clear. Students apply their new understanding to a new context and express the ideas they learned by sharing that learning with others (Stripling). Authenticity is a critical component of active inquiry, as the product or presentation created should have an authentic audience.
To have the most significant impact on student learning, sharing information is defined by a set of skills students demonstrate as they navigate this part of the inquiry process.
Creativity: In digital environment it's easy for students to fall into the trap of compiling links into a presentation tool. As we are reminded in "Teaching Students to Think in the Digital Environment" it is important to challenge our students to go beyond the simple "presentation" and create an original work or product that meet the needs of their audience (Stripling). By doing so, students demonstrate creativity by designing and developing a product that best conveys their message to the audience.
Collaboration: Collaboration skills are inherent in this part of the inquiry process as students may have to work together to develop the best product to share their collective learning with their audience. Stripling indicates that learning is deepened through a collaborative effort to create and present original work. Even students that are shy or reluctant benefit from the deeper learning gained through the collaborative process of creating, revising, editing, and sharing.
Communication: By having an authentic audience for their work, students learn to communicate constructive criticism that will help them improve their work before unveiling it to a broader audience. Fueled by the opportunity to share their work with an authentic audience, students are more likely to engage in iterative thinking by testing their product, seeking feedback, and making revisions.
INFOhio Resources on Sharing Information
Sharing Information in Practice
Technology provides us with new tools to facilitate the process of sharing information in our classrooms. Let INFOhio help you transform student learning! Here are some of the tools and resources we have curated to support and facilitate meaningful experiences for students to share their learning.
Cultivate creativity with some of these digital tools from "How do I create my project?" in GO! Ask, Act, Achieve. Teach argumentative writing by asking students to create a public service announcement. Share student created videos on your school web page.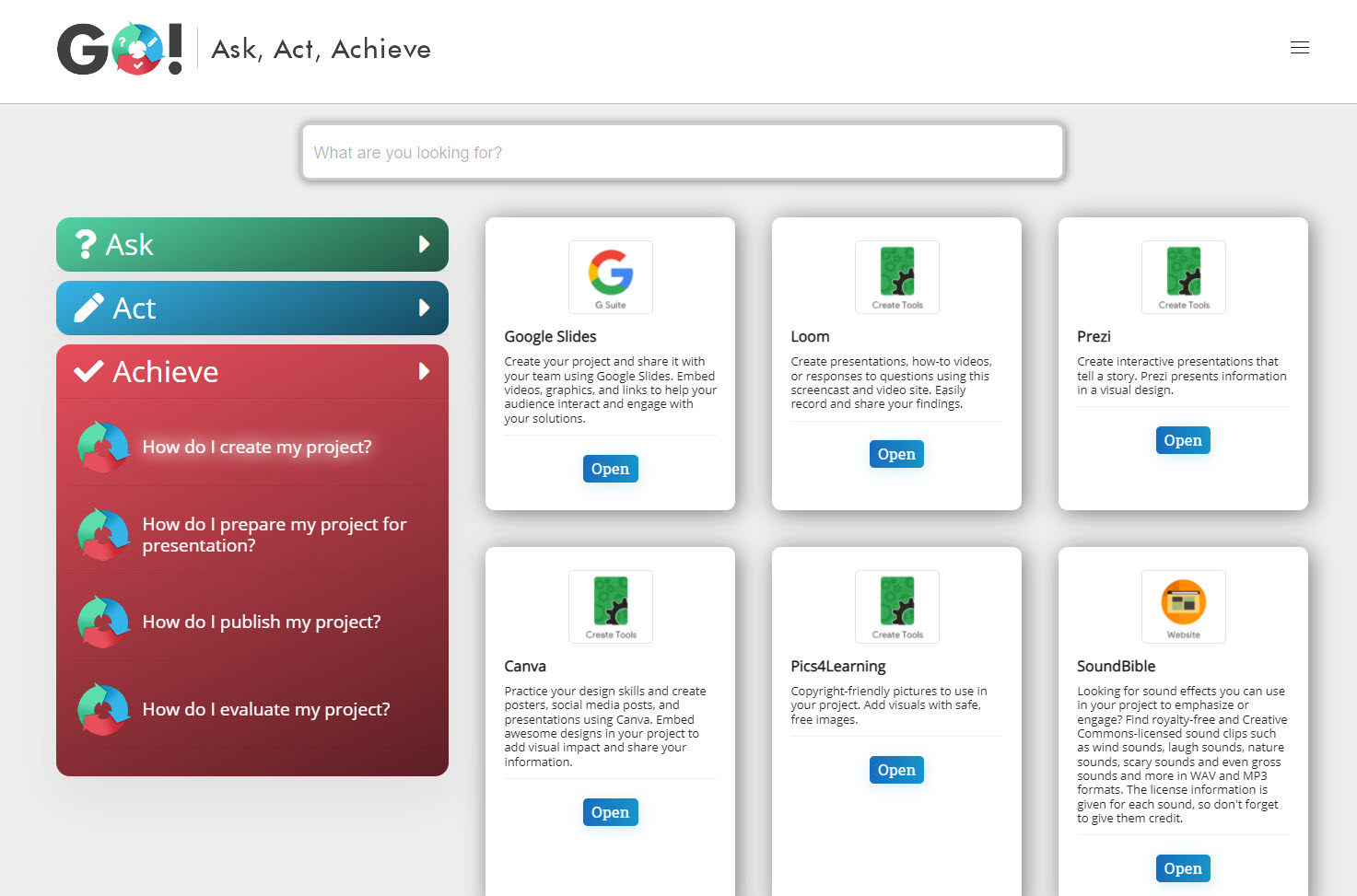 Part of collaboration includes learning conflict resolution, delegating responsibilities, and project planning. Use these resources from "How do I work with others in a group?" in GO! Ask, Act, Achieve to support your students as they build collaboration and communication skills.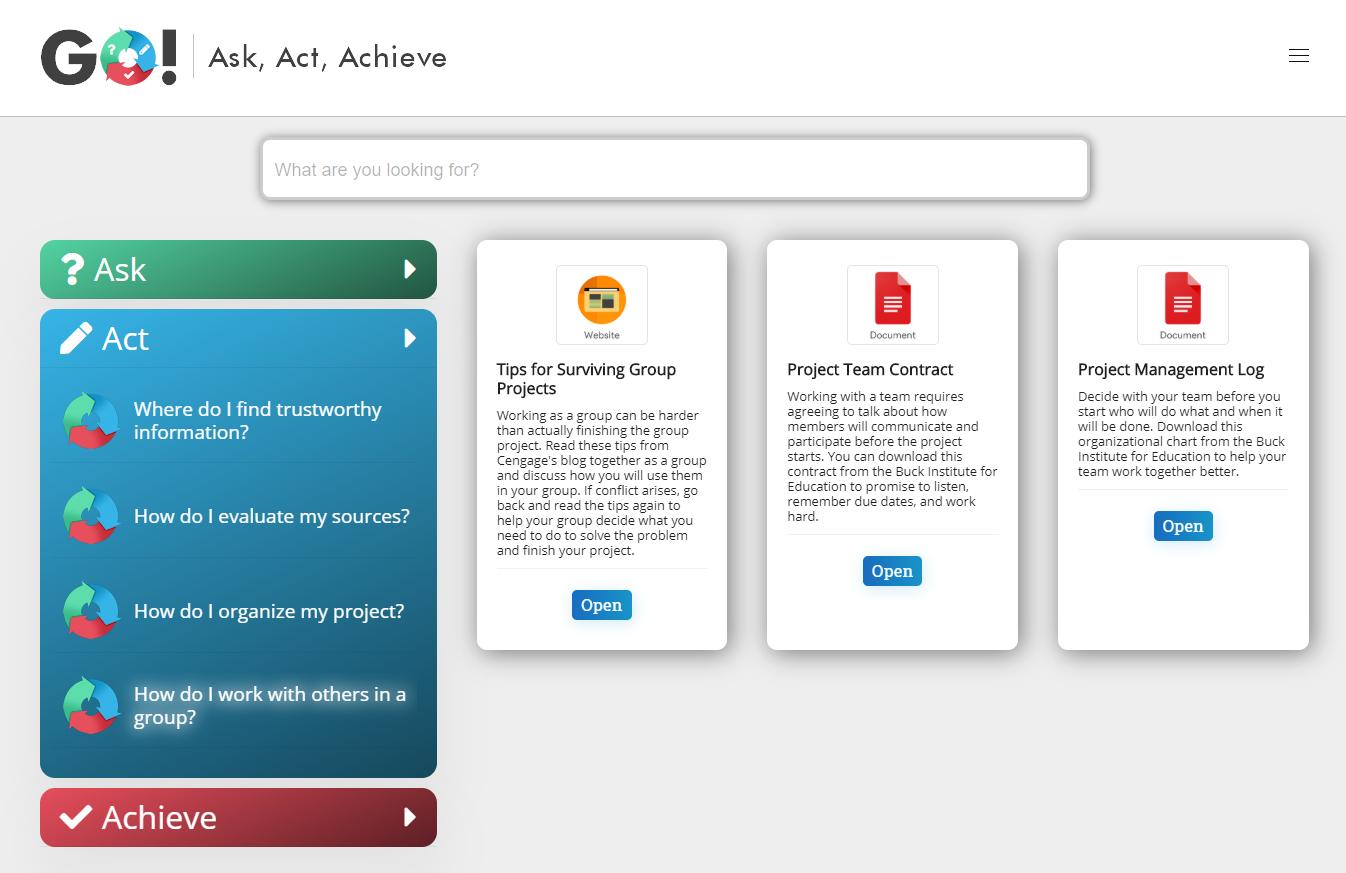 Among the benefits of creating for an authentic audience, students will work harder and be more receptive to constructive criticism as it is necessary to the revision process. Check out this video from Research 4 Success, Module 5 to help guide your high school students through the peer review process.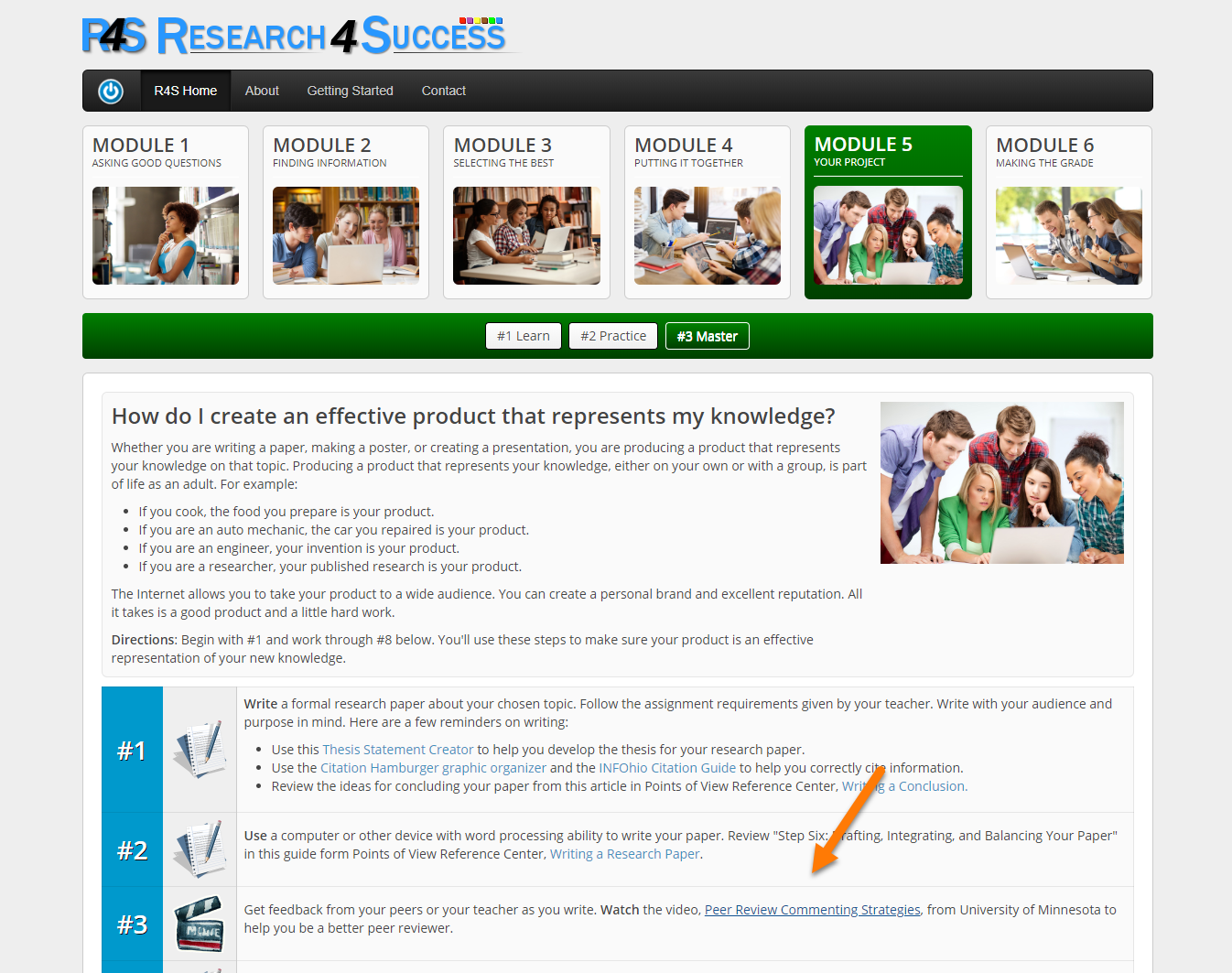 Find platforms that will allow your students to share their work with authentic audiences. In "How do I publish my work?" located in GO! Ask, Act, Achieve. students have options to publish their work to different platforms. Consider sharing student-created book trailers through INFOhio's Book Nook.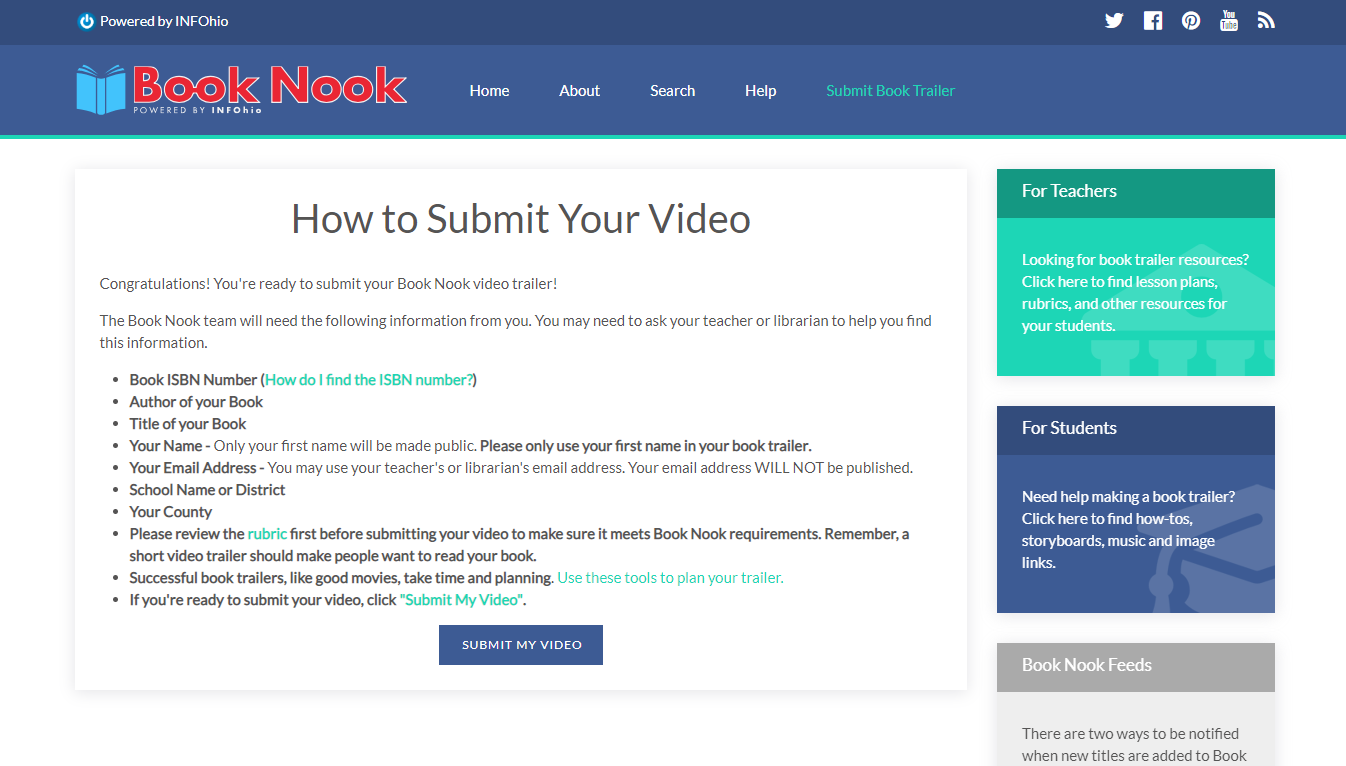 Conclusion
Sharing information may be the most intimidating part of the inquiry process, but there is an intrinsic value in overcoming a challenge that cannot be learned through a textbook. In "Student Inquiry and Web 2.0," Berger reminds us of the importance of sharing: "When students create their own media, they are active participants in their own learning; their interest and motivation increases because they are in control of their learning." Through access to authentic audiences and creating opportunities for student ownership, we can increase the effectiveness of learning far beyond the classroom.
How do you support your students as they share information during the inquiry process? Follow us on social media and share, tweet, and post how #INFOhioWorks for you and your students!
Information Inquiry Models and Sharing Information