The end of the school year is rapidly approaching! Sunshine and outdoor play are on the agenda, but schools can keep the learning going throughout the summer months. Let's continue to accelerate and extend student learning with INFOhio resources that provide engaging activities, while still staying focused on learning. 
With INFOhio, the learning never stops! Using the Simple View of Reading as a guide, discover how INFOhio resources and digital text support the foundational literacy skills across the Language and Literacy Development Continuum. Learn strategies and activities to integrate into your classroom and to share with families for extended learning.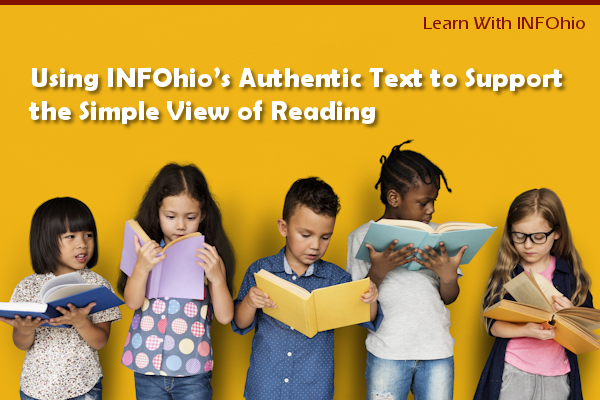 This webinar has passed, but you can still watch the recording and complete a short quiz to earn a contact hour certificate. A document, Links to Resources and Tools, has also been created to guide viewers through the presentation. 

The free Learn With INFOhio webinars and webinar series host state and nationally known experts who present on educational technology, trends, and techniques. Strengthen your professional development while earning a free certificate of attendance that most districts around the state accept for CEUs when you pass the short quiz at the end of each Learn With INFOhio live webinar or on-demand recording. Use the My Assessments system to access all your completed certificates for the professional development activities you complete through INFOhio. 
Questions about this webinar? Contact us at support.infohio.org.