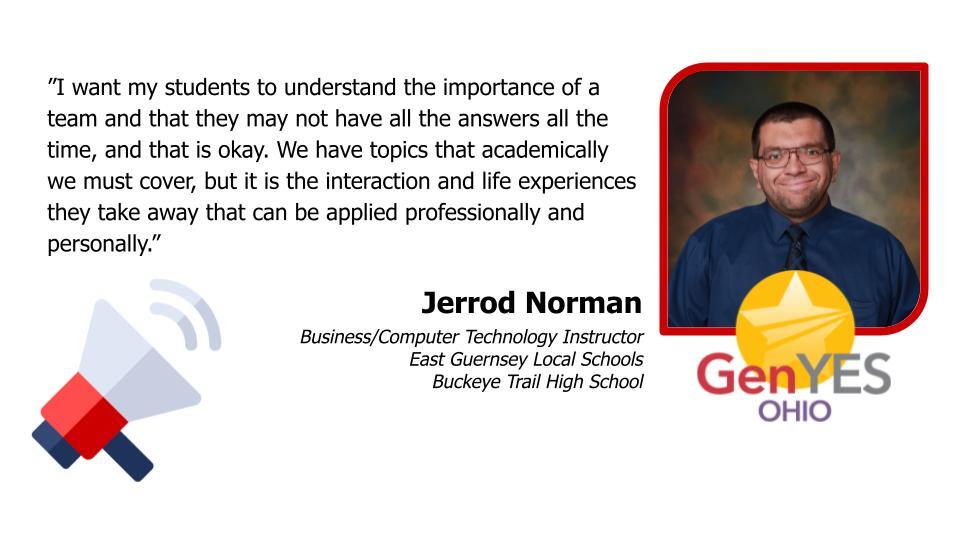 GenYES Ohio prepares Ohio students to become Student Technology Leaders (STLs) through a technology-infused leadership supplemental curriculum. GenYES can be implemented as a class or club. This website includes items to support the use of GenYES Ohio resources in the classroom.
Through the Future Forward Ohio initiative, INFOhio will offer Ohio schools no-cost access to the GenYES Ohio portal, a customized student technology leadership platform and instructional content to Ohio schools. Read the blog Learn More About GenYES Ohio to learn how to implement these resources in your classroom.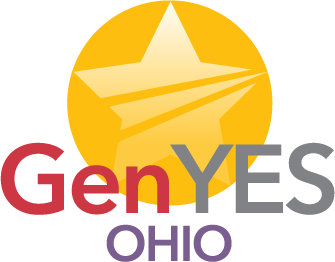 Teachers can request a GenYES Ohio platform by filling out the GenYES Ohio Request Form.
For support, Ohio GenYES schools should contact INFOhio Support at support.infohio.org.
WHEN YOU HAVE 30 MINUTES OF FREE TIME, HOW DO YOU PASS THE TIME?


When I have 30 minutes of free time, and my family is available, I like to spend time with my kids. This time spent with my children may include spending time outside, having a cookout, or going to the Columbus Zoo and Aquarium. We have also spent time taking things like electronics apart to learn how they function. When I am not around my family and have some spare time, I like to watch "How To" videos to learn various things such as photography and videography skills, electronics, and more recently looking into starting a small business.
WHO INSPIRES YOU? WHY?




Inspiration to me comes from many sources. It may be industry leaders, local business personnel, and oftentimes the students I teach. I think my answer is largely shaped due to the career history I have. I have worked in fast food settings, technology help centers in education at the K-12 and college levels, continuous improvement positions for Kraft, then Kraft-Heinz after the merger in 2015. In the small business setting, it is the individuals who wake up every day with the dream and goal to have an established business, providing opportunities for individuals' own growth and development. The small business owner has a passion and realizes it is not always about business, but the positive impact they can have on a community.

In a business/industry setting, and this may largely be due to my college degrees and current occupation as a business educator, it would have to be individuals such as Warren Buffett. Warren Buffett is someone who is self made and is a success and has not forgotten about what it took to get to where he is today.

Other individuals that cause inspiration are my very students. It may be the student who overcame the odds of an athletic event and came out on top with a victory, or the students who struggled and found ways to learn and master content while earning industry credentials, just to name a few of many examples.
WHAT IS ONE TIP YOU COULD GIVE OTHER GENYES OHIO TEACHERS?


Do not get overwhelmed. When I first started out as a GenYES teacher, I felt like we (myself and my students) needed to do everything (both academically and projects), rather it be the "Think", "Learn", "Do" sections, or just additional projects within a school district. I realized that by better utilizing the earlier sections like in Unit 1, I can discover students' skills from their skills activity sheets. Building my lessons around those skills versus trying to cover everything and overwhelming my students additionally or unintentionally setting a student up to fail due to assuming the student's culture of having technology in their hands all the time, and not realizing a specific skill is still needed to be proficient. I feel that is why the first two years I had trouble getting students involved in their assisted projects. Be sure to utilize the facilitator meetings that are hosted throughout the year. These meetings have allowed me to see other districts and how they handle certain matters, and also allow ways to look for new opportunities.
WHAT DO YOU ENJOY MOST ABOUT BEING A GENYES OHIO TEACHER?


It is the opportunity to teach students a new skill and provide opportunities that they did not have otherwise. Last year (2022-2023) it felt that it was the closest teaching had been, related to teaching prior to Covid restrictions. This impacts what I like about being a GenYES Ohio Teacher. It is the ability to give the opportunity to provide services, and the ability to help people. This expands to the students. I get joy out of seeing students get to that moment of "I get this". The moments of students enjoying helping others, whether it be simply switching a computer mouse out with a replacement, or spending the day at an event and knowing your students' contributions have made someone else accomplish success.
WHAT IS THE MOST IMPORTANT LESSON YOUR STUDENTS LEARN BY TAKING YOUR CLASS?


Community involvement and building workplace setting skills are the most important skills my students learn. I want my students to be more than learning how to create a graphic design or a technology repair. I want my students to feel that they belong and they are all a factor in the overall success. I want my students to understand the importance of a team and that they may not have all the answers all the time, and that is okay. We have topics that academically we must cover, but it is the interaction and life experiences they take away that can be applied professionally and personally.
HOW HAVE YOU TAILORED YOUR PROGRAM FOR YOUR SCHOOL AND STUDENTS?

We try to cover topics in multiple areas, however, we focus on graphic design and print shop as a majority of our services. We follow the 18 Units in the current GenYES program. Some topics we talk about more extensively, and others we talk about and move on. Part of this is also a result of other classes Buckeye Trail offers covering similar topics and looking at my students in each course listing. For example, we operate on a "Block Schedule". My Monday and Wednesday class this year has newer students in the "GenYES" sense, while my Tuesday and Thursday class is composed of previous GenYES students/club members. My Tuesday and Thursday classes are more likely to be handed more complicated tasks until we get to the midpoint of the academic year and then once the Monday and Wednesday classes skills are defined and established, then more opportunities can be provided. I also utilized my Tuesday and Thursday course to act as mentors. One additional way I have been modifying my courses is by utilizing materials that are shared on the GenYES Ohio communities online.
WHAT IS YOUR FAVORITE INFOHIO RESOURCE AND WHY?


My favorite resource has to be the school library resources. This goes back to when I worked for another district as a librarian. I liked using the databases and being able to share knowledge and point students in the direction of receiving materials for their academic research. There were also all the supporting resources, and while it may have taken you away from that primary resource, it took you to a wealth of new and additional resources to expand on.
DESCRIBE YOUR "BIGGEST WIN" THAT DEMONSTRATES HOW YOUR ROLE AS A GENYES OHIO TEACHER AND INTEGRATION OF INFOHIO RESOURCES SUPPORTS INSTRUCTION, STUDENT LEARNING, OR EQUITY WITHIN YOUR SCHOOL.


Having student accomplishments and work acknowledged in both the school and the public setting has been my "biggest win." We have been very lucky over the course of the previous three school years, (2020-2023), we have gone from covering topics, as part of the curriculum (2020-2021 school year), to the present day, where we create publications for our athletic department, creating and printing content for community theaters and local 4-H. It is that satisfaction of walking the hallways and hearing compliments on my student's work and accomplishments, to being at the store and a stranger/community member making a comment on how a student has helped with an after-school event or community activity. Last school year (2022-2023), I had my first student get their GenYES certification. That is also another "Big Win" as I see the joy in the students' eyes as they were handed the envelope that had their official certification certificate in it.