GenYES Ohio is a program that prepares Ohio students to become student technology leaders through a rigorous, technology-infused leadership curriculum. This GenYES curriculum has now been added to the GenYES Ohio Community group in Open Space.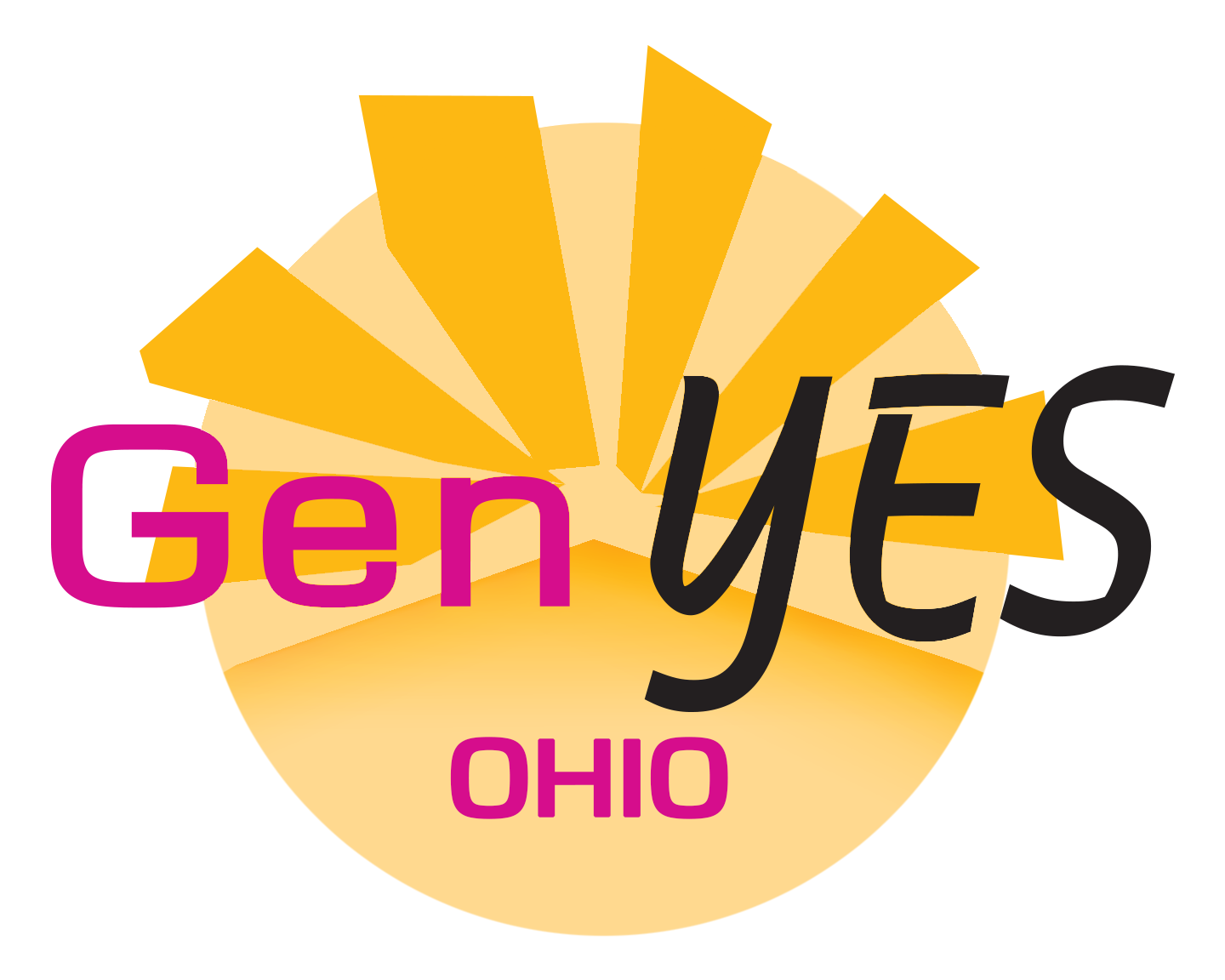 The GenYES Ohio project-based, tech-centered curriculum engages students. The GenYES Ohio program can introduce students to computer science, coding, and STEM careers, as well as careers in teaching and education. The program is flexible and designed to support school technology integration goals while building the next generation of technology leaders.
It can be implemented as a regular class or extracurricular club, and each school has a GenYES Facilitator who receives integration support, access to the GenYES Ohio Community Open Space group, specialized facilitator training, and the full GenYES curriculum. The curriculum covers 18 units, ranging from Digital Citizenship to Software Maintenance and College and Career Exploration.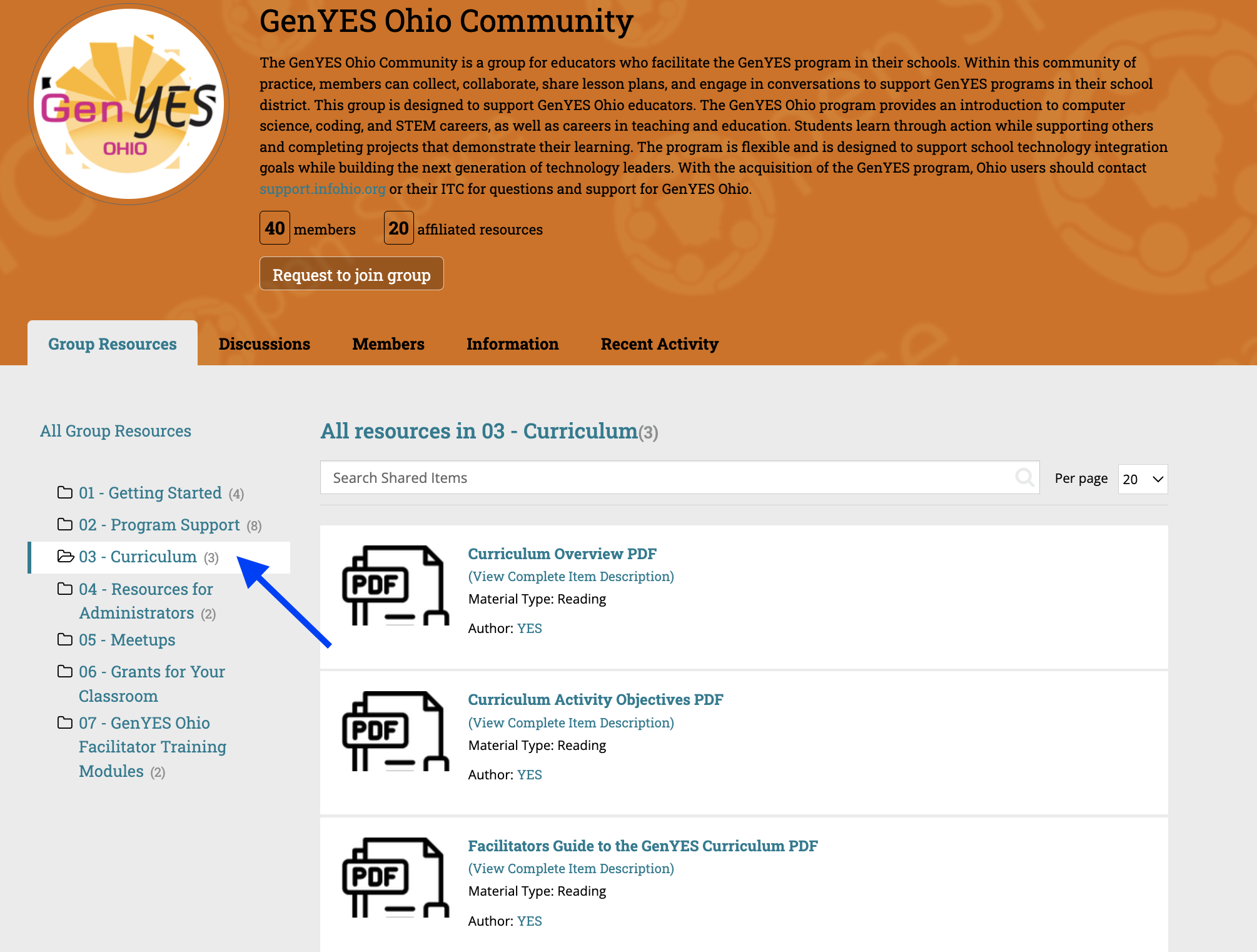 The GenYES Curriculum Guide provides a suggested scope and sequence of the topics and skills students will focus on throughout the program. These are categorized into 5 units: GenYES Basics, Content Creation, IT Support, Mentoring Skills, and Advanced Units.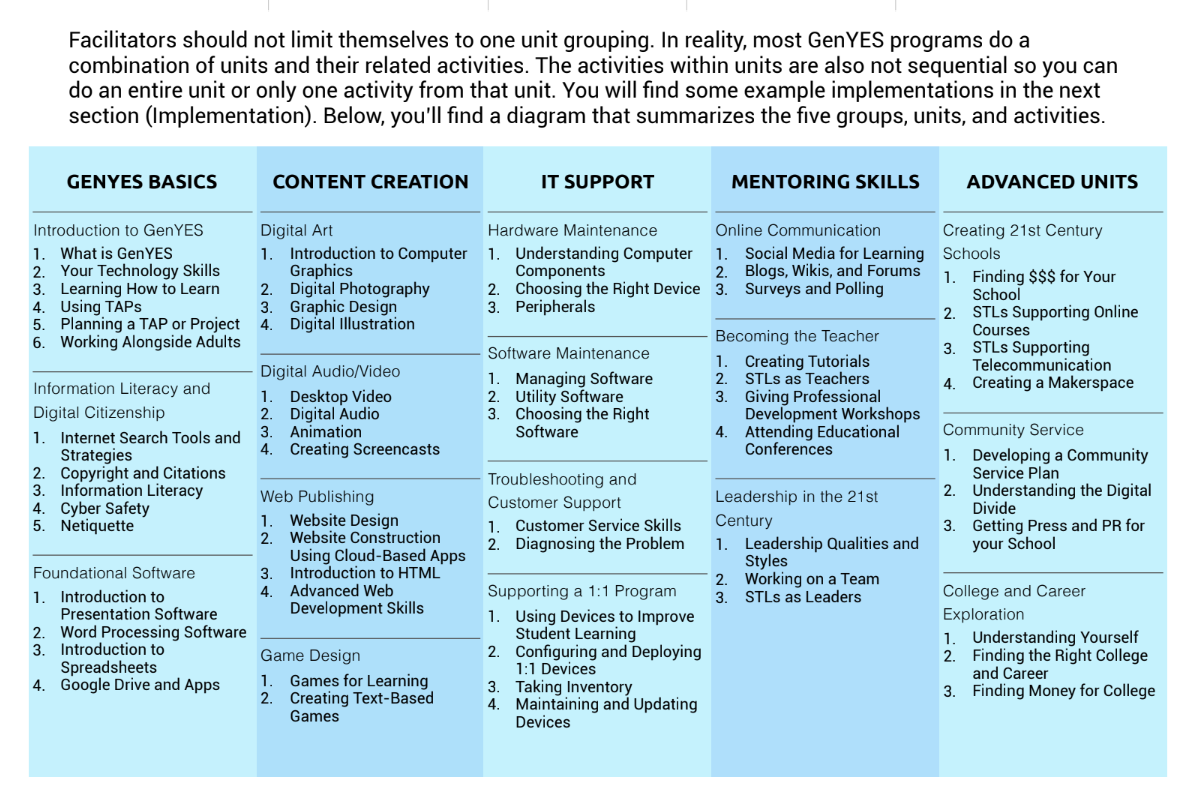 To see an example of a school where the GenYES Ohio program has developed and progressed, watch this video developed by GenYES Facilitator Lisa Ford from Mentor High School. Watch how high school students became the first line of IT support with their district's 1:1 device initiative and technology help programs that developed in partnership with the local senior center.
For more information about GenYES Ohio please visit www.genyes.org. If you have questions or are interested in this program, reach out to support.infohio.org.