If your school library uses INFOhio's Library Services Platform, Fetch is your basic online library catalog. Fetch has a simple interface and includes a reading-level search as well as a visual search. Fetch searches only the school library catalog and does not include the INFOhio digital resources. For those who wish to see library catalog results and INFOhio content, try ISearch.
An enhancement to help support searching within Fetch is infinite scroll. Infinite scroll enables students to continuously scroll through search results without having to click to load additional pages. This approach is often used for sites targeting younger audiences because it provides a browsing scaffold for early users and a seamless user experience. Students can continue to scroll through search results without having to click through to the next page, which can be particularly appealing for mobile users.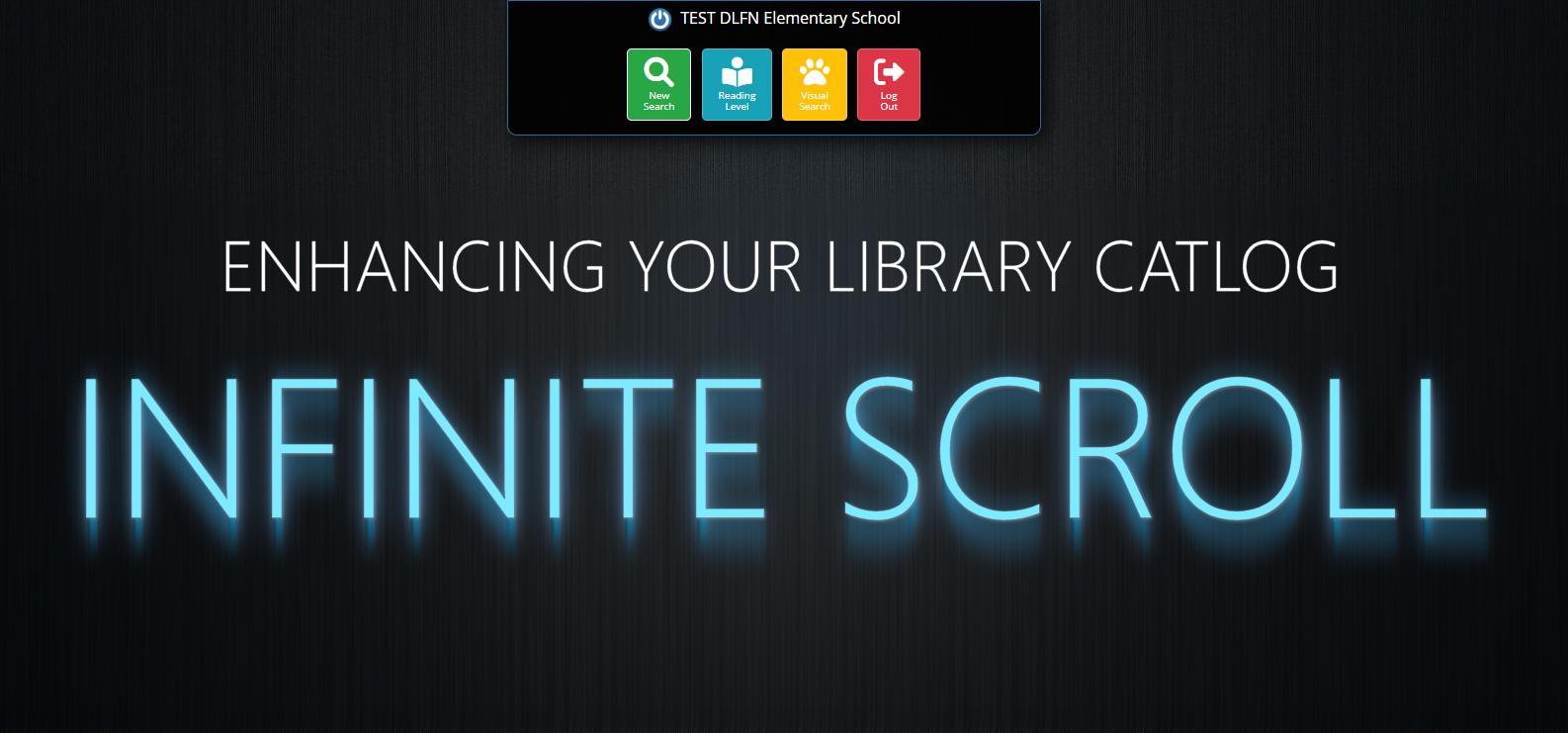 Infinite scroll also allows students to quickly scan through a large number of results without having to wait for new pages to load. Students often have limited time in the library. Infinite scroll provides many results quickly, allowing them to find the materials they want.
Infinite scroll can also increase student engagement. Students are more likely to continue scrolling and exploring content when they are not interrupted by page breaks, which can lead students to results they may have missed otherwise. It is not uncommon for students to explore results well past the first page when infinite scroll is enabled. When searching for materials to support research or inquiry, students may not continue after the first results page. Infinite scroll removes this barrier, allowing young researchers to find more or better library resources aligned to their topic.
If your Fetch online library catalog is not using infinite scroll, you may contact your ITC library support staff to request infinite scroll be turned on for your library.
To learn more about Fetch, please read the article Increased Access to Fetch and ISearch, and consider taking this class on using Fetch. Please let us know if you have any questions or suggestions by visiting INFOhio Support at support.infohio.org.