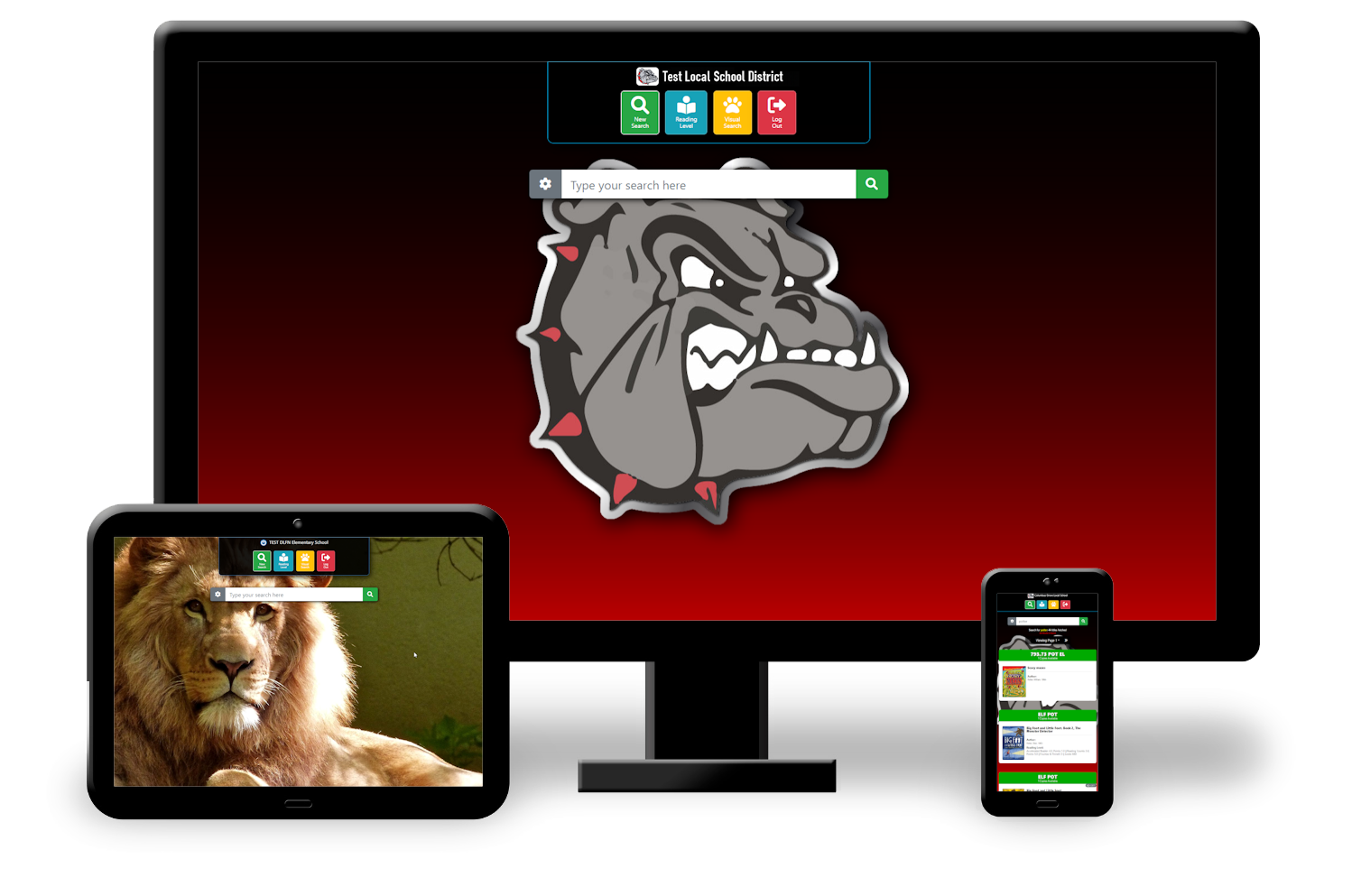 As you enter a room, what catches your attention first? Is it the furniture or the lighting, or is it the color of the walls? Most likely, the color of the walls is the first thing that you notice. Similarly, in your online catalog, the color scheme and background can significantly affect the user experience.
The choice of colors and background images you use for Fetch, INFOhio's basic library catalog search, can have a considerable impact on user engagement. A visually pleasing background image can attract a student's attention and encourage them to continue exploring Fetch.
By default, Fetch uses a color palette and background image suitable for students of all ages. However, you may customize Fetch to use any two colors and a background image of your choice.
Selecting Your Colors
While you are free to choose any colors, INFOhio recommends using school colors to help students recognize the online catalog as unique to their school. Care should be taken when selecting colors as certain color combinations may not work well together.
Share your color selections with your library support staff at your ITC by sending them the color code (hex code) for the two colors you wish to use. Hex codes are a standard way to represent individual colors for web-based applications. For example, the hex code for white is #FFFFFF, and the hex code for black is #000000. You can use the HTML Color Picker to find hex codes for your colors. Copy the hex code for the colors you select, and send those hex codes to your library support staff at your ITC. The screenshot below shows the hex code for a gray/green color.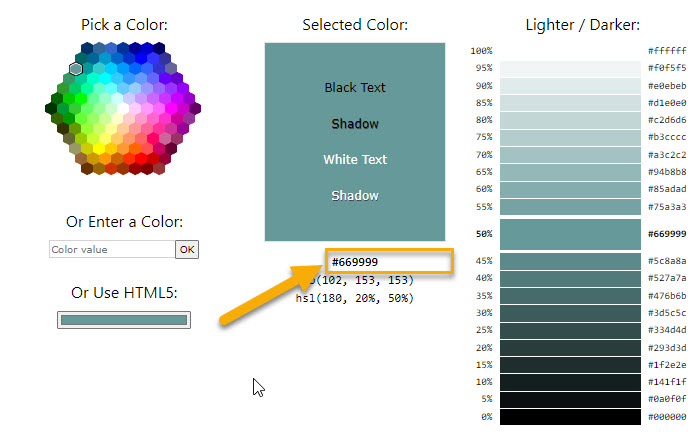 Background Options
The default Fetch background is dark gray with paw prints, tinted with your school colors. The default background is suitable for all grade levels.
You may also select from a set of other Fetch background images. Fetch background images are visually appealing and include images such as nature scenes and animals. You can browse available Fetch background images on the Fetch background image options page.
Choosing a different image can make a significant impact on a student's experience when using Fetch.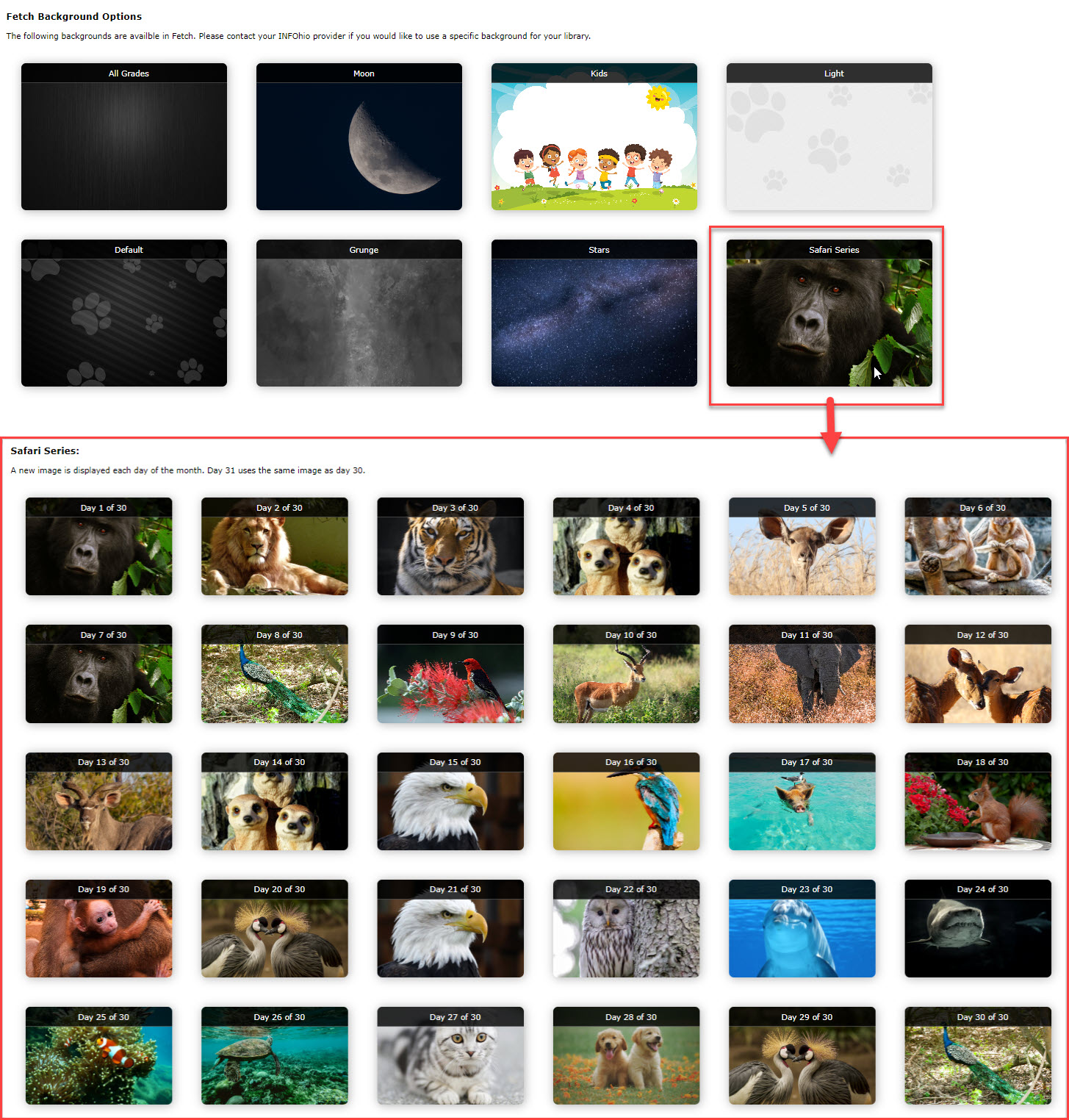 The Safari series is a collection of different images. If you select the Safari series for your background, Fetch will display a different animal image every day, giving students a unique experience each time they use their online catalog.
Finally, if none of the background and color options appeal to you, you may share a custom image with the library support staff at your ITC. If you want to create your own background image for your online catalog, please be sure the image meets the following guidelines:
Image must be in JPG or PNG format.
Image must be 1920 x 1080 or larger in size.
Images should not be too busy. Busy background images will make your online catalog more difficult for your students to use.
Image must not use any copyrighted or licensed content.
Image should be suitable for all audiences.
The library support staff at your ITC will submit your customized background image to INFOhio support for approval. Most custom background images are approved within 5 business days.
Using the right combination of colors and background images for your online catalog can have a big impact on user engagement and creativity. Contact us at support.infohio.org for help in selecting colors, choosing a background image, or making changes to your Fetch online library catalog.