It's a snowy day today in much of Ohio, and many teachers and parents will automatically think of a childhood favorite, The Snowy Day by  Ezra Jack Keats. This award-winning book tells the story of Peter and the adventures he has on a snowy day. Readers young and old can imagine the red snow-suited figure of a young boy playing in the wintry city. Many will also remember that Peter is an African-American child, and recognize that childhood delights are not determined by race, location, or gender. Everyone has fun in the snow.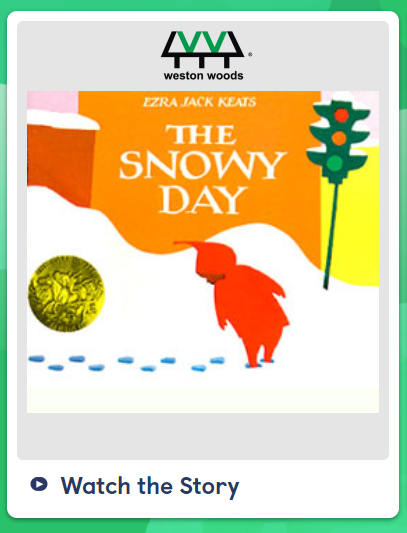 INFOhio offers many eBooks for beginning readers in the resources provided for Ohio students, teachers, and parents. Scholastic's BookFlix and World Book's Early Learning have many fiction and non-fiction eBooks that portray and celebrate diversity in the world around us. From picture books of various cultures' folktales to non-fiction beginning reader articles depicting women in leadership roles, INFOhio's eBook resources bring diversity to young learners who are just beginning to develop an awareness of big concepts like tolerance and inclusion.
BookFlix offers fiction and nonfiction paired titles. Popular fiction picture books are presented as Weston Woods films with the text on the screen. Nonfiction titles appear as traditional eBooks, but both give readers the option to turn the read aloud function on or off. Quite a few of the titles are also available in Spanish. Many popular books that celebrate diverse cultures, religions, and races are available in BookFlix. Below are just a few of the titles students, teachers, and parents can share to encourage a better knowledge and acceptance of the different people we encounter every day: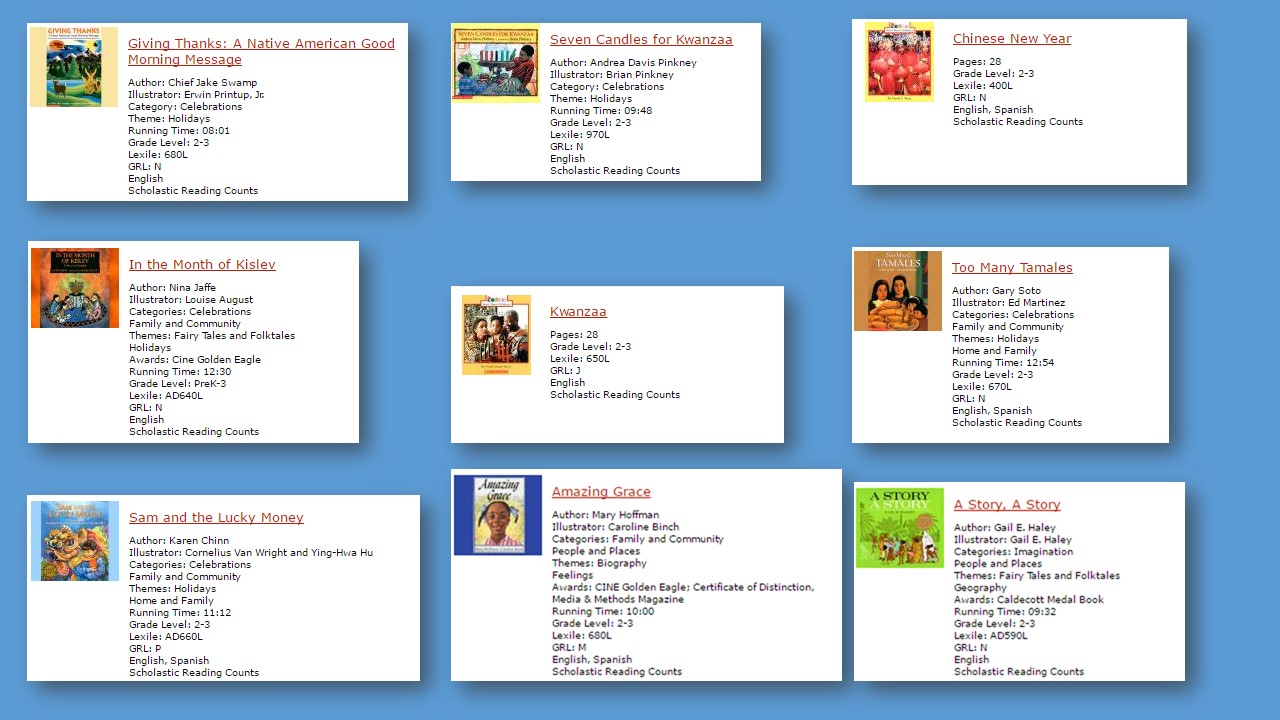 Several of the eBooks on BookFlix directly address the importance of recognizing diversity. We  Are Citizens, This is the Way We Eat Our Food, and We Are Alike, We Are Different  (pictured below) are three nonfiction titles that not only discuss the differences in people around us, but also provide colorful pictures showing children from all cultures and races. You can find all three of these titles in the Family and Community category of the resource.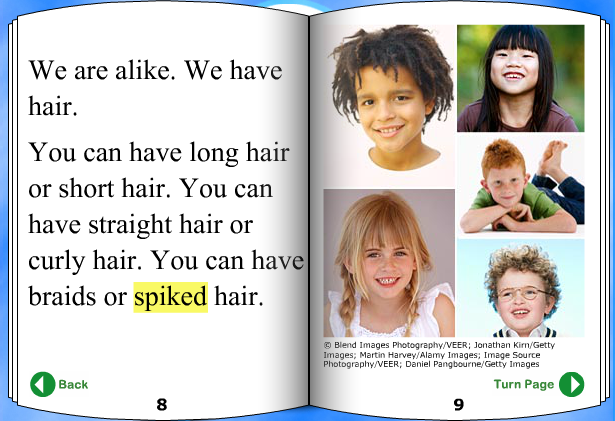 Diverse populations include many races, religions, and cultures, but they also have different kinds of learners. Leo the Late Bloomer by Robert Kraus tells the story of a tiger who learns differently than the other students. In today's inclusive schools, this book is a great way to help students accept classmates who don't learn at the same rate as they do.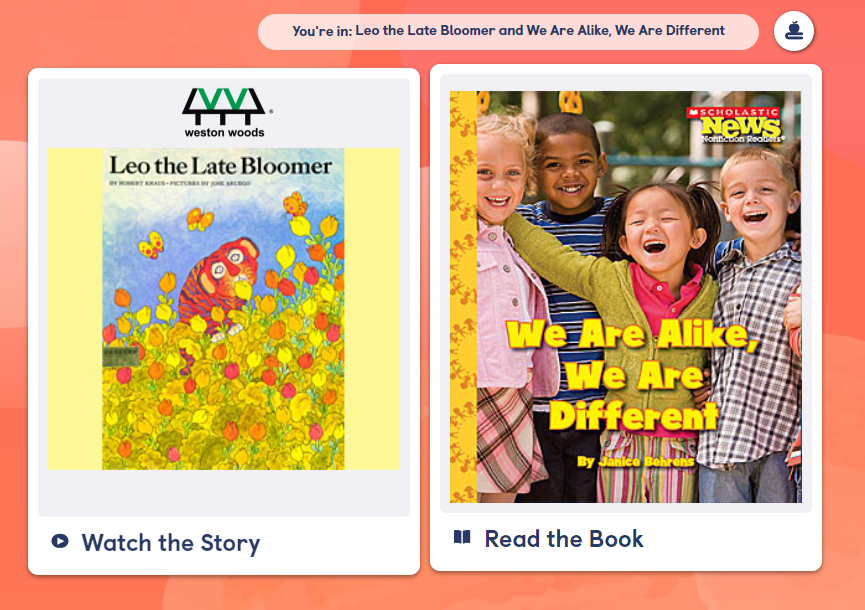 It is easy to search the titles in BookFlix. In the top right, search for books by title. Or, use the apple and book icon to sort eBooks by theme. This search feature will be helpful when trying to find diverse titles to share with early learners. You can also find Spanish titles by using the toggle button next to the title search.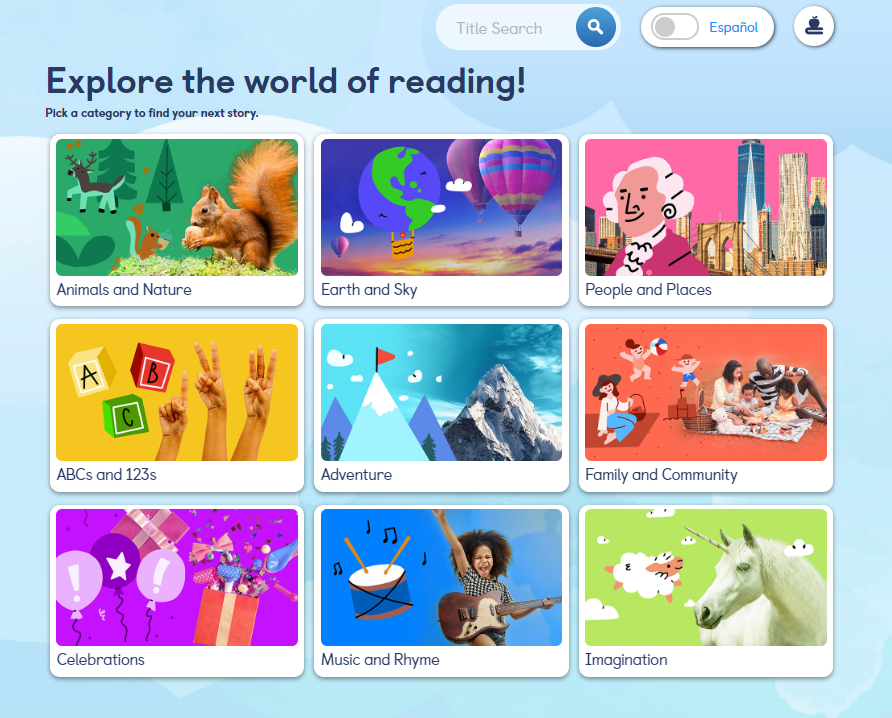 World Book's Early Learning has many different types of media as well as eBooks. Choose the Stories button to access eBooks, many of which focus on a scarecrow named Trek and his friends. The eBooks feature people of different cultures, abilities, and races both in fiction stories like The Spelling Bee and At the Zoo and in nonfiction texts such as A Birthday Fiesta. The eBooks in Early Learning also have a read-aloud feature that can be turned on and off. Many of the titles about Trek are also available in Spanish.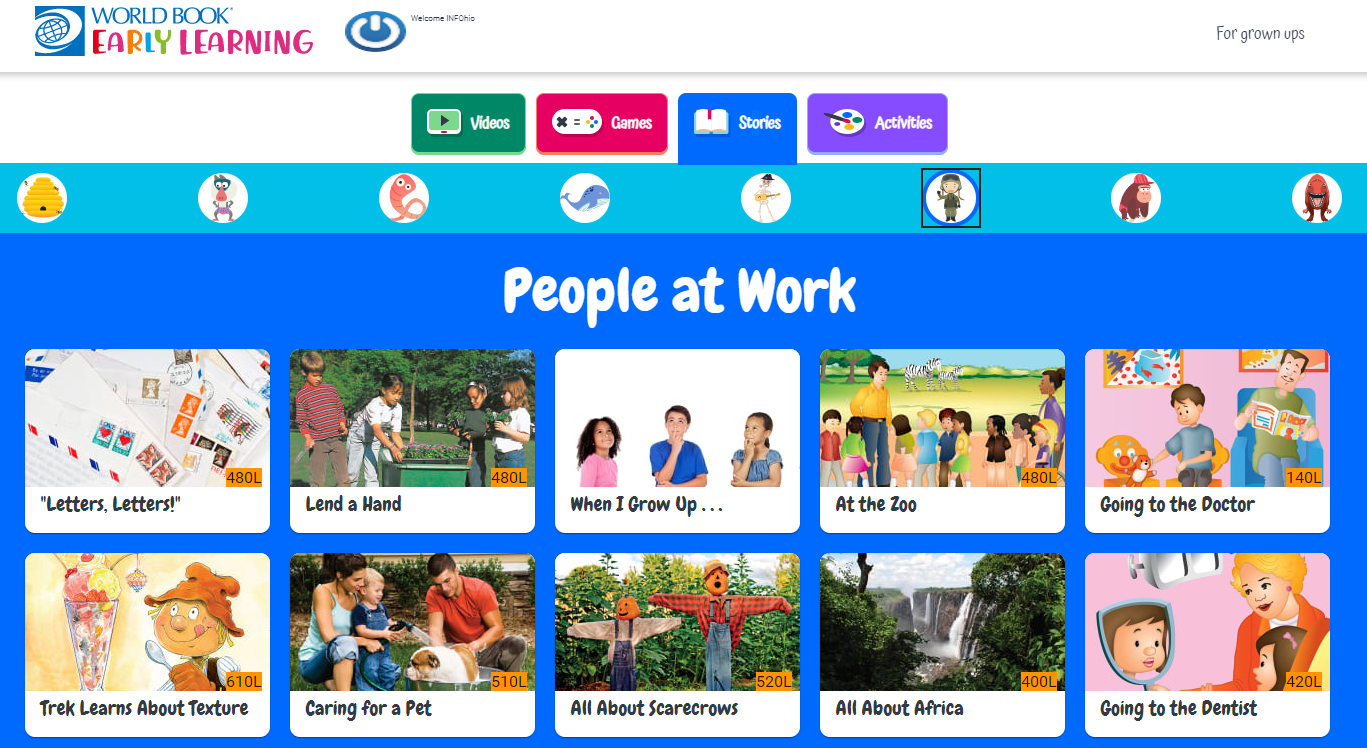 This resource also offers videos for young learners. These short videos are less than a minute long and help illustrate the themes and concepts found in the eBooks. Again, a diverse population is shared in many of the videos allowing students to view and begin to learn to accept the many races and cultures around them in school and their community.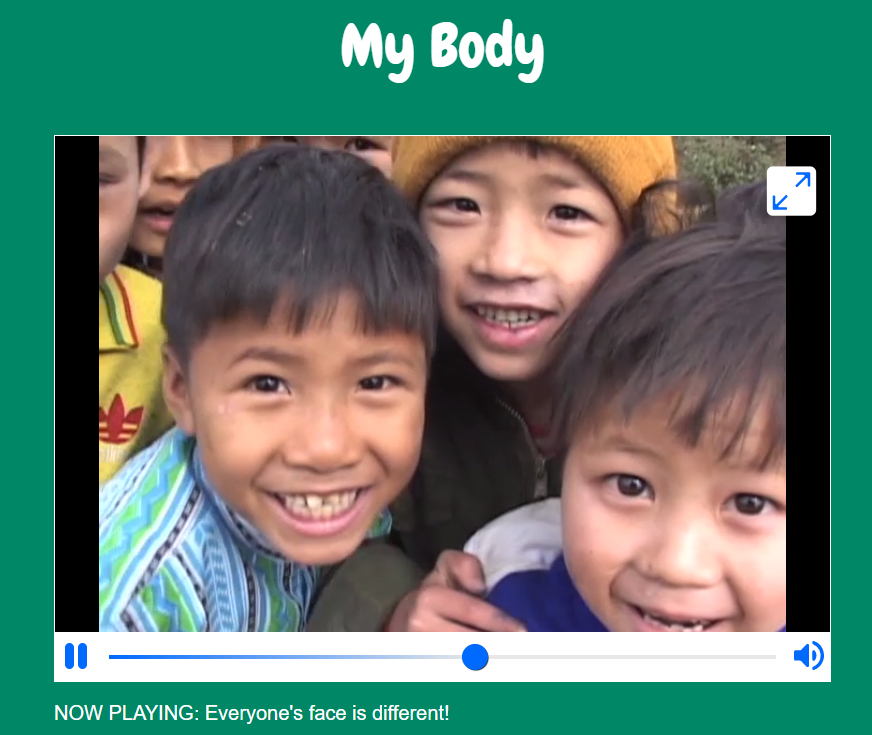 Learners can scroll through the visual menu to find topics of interest. Early Learning has brief articles on popular topics such as People at Work and Weather. One of the articles in People at Work is on Lawmakers. A female lawmaker is shown and students can interact with the image to learn more about what she does at her job. Portraying men and women in all kinds of roles is an important part of encouraging student growth and acceptance of differing points of view.  
The eBooks offered on both Early World of Learning and BookFlix provide teachers and parents with a variety of stories to help students begin to understand and accept differences. Whether in rural or urban schools, students will encounter new and different people. Knowing that people respond to and enjoy snowy days, birthdays, and even learning in similar ways despite being different is an important foundation for creating respect and acceptance in society. Start today with Keats' The Snowy Day, and begin a life-long journey of learning about empathy and friendship that extends beyond race, religion, culture or gender.