CultureGrams is now available to INFOhio users across the state through five-year funding provided in part by a federal IMLS Library Services and Technology Act (LSTA) grant through the State Library of Ohio. Additional funding is provided by Libraries Connect Ohio partners: INFOhio, OhioLINK, and OPLIN.
Included in the CultureGrams package are four editions:

CultureGrams: World Edition
This edition includes cultural reports from more than 200 countries. Each includes 25 categories such as Land and Climate, History, Greetings, Family, Diet, Housing, Holidays, Economy, Education, Health, and more. It is recommended for grades 6 and up.
These colorful and easy-to-read state reports help students understand the diversity and history of each U.S. state and the District of Columbia. Reports include maps, flags, symbols, and timelines, plus sections on history, economy, geography, population, and more. It is recommended for grades 3 and up.


CultureGrams: Provinces Edition
This edition contains kid-friendly reports on all 13 Canadian provinces and territories. Reports include images, maps, charts, data tables, and fun facts, plus sections on the environment, culture, government, first inhabitants, and more. It is recommended for Grades 6 and up.
This collection of more than 185+ country reports teaches upper elementary and above about the world around them. Each report includes up-to-date, engaging cultural information, complete with images, a historical timeline, fun facts, and sections on history, population, "life as a kid," and more. It is recommended for grades 3 and up.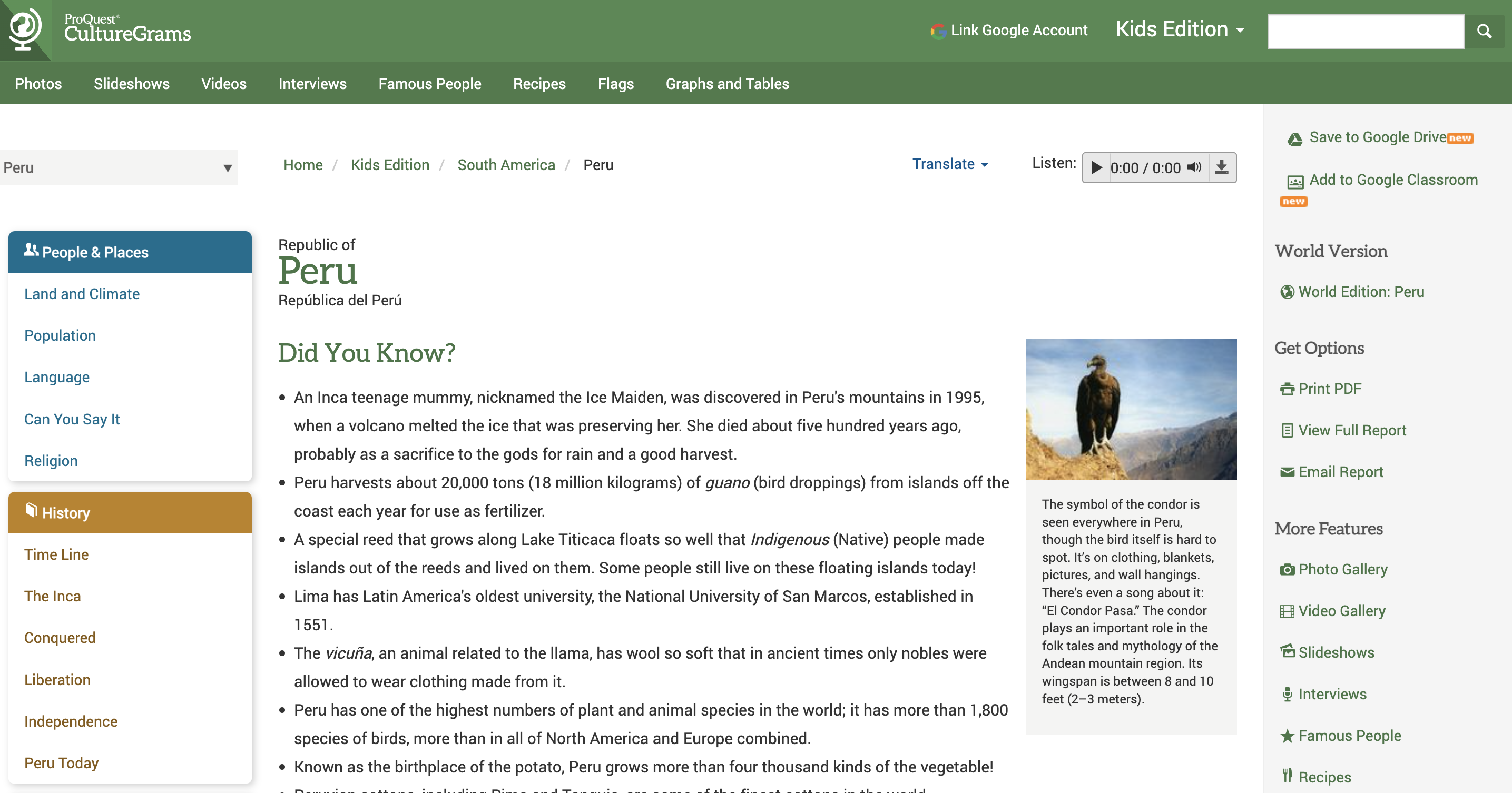 Need help using CultureGrams? For questions, comments, and additional support contact us at support.infohio.org.