Open Space, a curriculum creation and collaboration tool, powered by INFOhio, empowers educators to create and share resources that promote innovative and collaborative learning. Instructional materials added to Open Space go through an evaluation process using a quality rubric. 
New high-quality instructional materials have been added to Open Space. These STEM lessons and extension activities are appropriate for grades K-6 and have been provided by the Greater Cincinnati STEM Collaborative and Hamilton County ESC.
STEM content added includes: 
STEM activities and experiments to do at home.
Back-to-School STEM Kits for students in grades K-6 each containing up to 7 interactive activities and labs.
information on STEM careers.
summer camp themed STEM activities.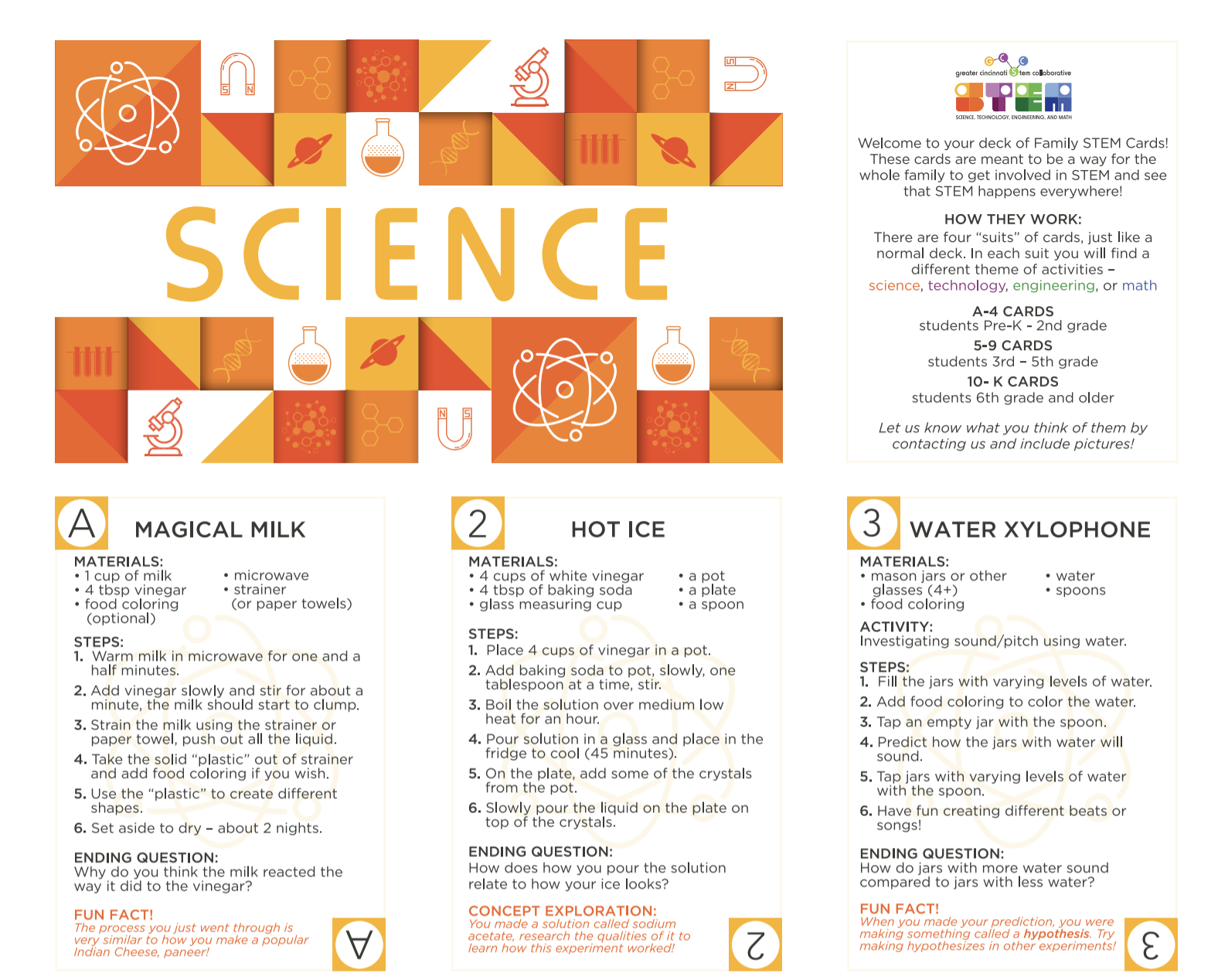 Access the STEM instructional materials and more content like this on Open Space. 
Have questions? INFOhio is always here to help. For questions, comments, and additional support contact us at support.infohio.org.