Ohio's Plan to Raise Literacy Achievement addresses the need to support educators to recognize and plan instruction for students with dyslexia. Because dyslexia affects between 11 and 17 percent of the population, all educators must have access to instructional approaches that are explicit, systematic, and structured. This quality instruction will impact not only students with dyslexia but also their classmates who are not. Equipping educators with knowledge and skills from the Science of Reading is essential for reading proficiency for all students.
In addition to using a structured literacy program, educators can also provide students who have dyslexia with tools to help them read and make sense of digital text. To learn more about the various assistive technology features and how to choose the best for individual student needs, read Assistive Technology for Reading from Reading Rockets. INFOhio has several resources with videos, read aloud, and text display options. Incorporate the features found in these resources when using INFOhio for students who need extra support with reading.
EBSCO
EBSCO offers access to thousands of magazines, journals, and eBooks across all academic subject areas. Explora for Grades PreK-5, Grades 6-8, and Grades 9-12, as well as Points of View Reference Center, are also popular EBSCO databases. Teach students how to access the tools and model how to adjust the text formatting options. Encourage students to experiment with the tools and text formatting options when using digital text available through EBSCO. Students of all abilities can personalize their learning needs by using these options to customize the text. Help students recognize when and how to use accessibility tools and formatting options to enhance their reading experience.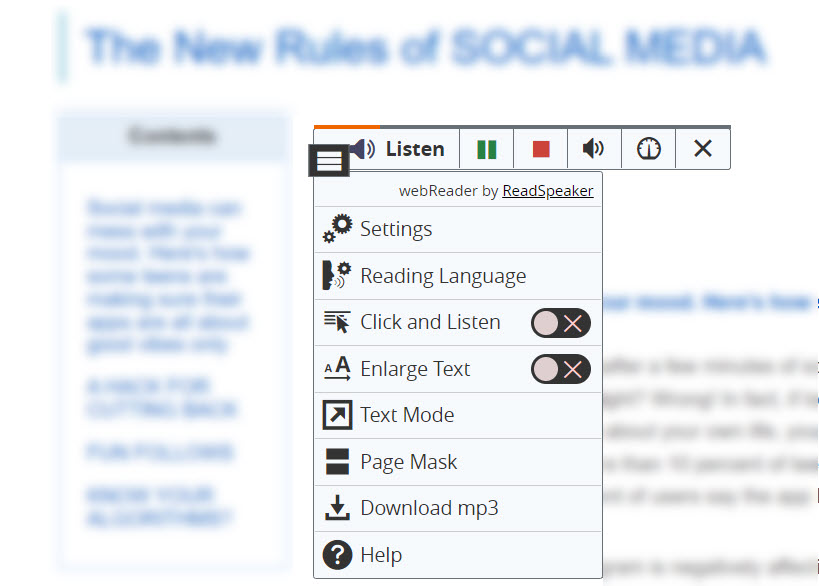 Visit Using the Text-to-Speech Feature on EBSCO Connect to learn more about the assistive technology tools available in EBSCO's digital text.
EBSCO's digital text contains tools to help readers access content in ways not possible with traditional print-based text. Text-to-speech and display controls on EBSCO's digital text allow students to personalize their reading experiences. In this lesson, learn more about assistive technology tools available in EBSCO's digital text: Tools for Reading Digital Text - Explora for Grades 6-8 and Explora for Grades 9-12 (infohio.org).
BookFlix
BookFlix pairs fiction and nonfiction popular texts that engage readers and support literacy. It helps students build foundational skills by making connections, building background knowledge, and building vocabulary. Help students practice their reading skills with the read-along feature in BookFlix. The text is highlighted as it is read aloud. Students can slow down and pause the audio as well.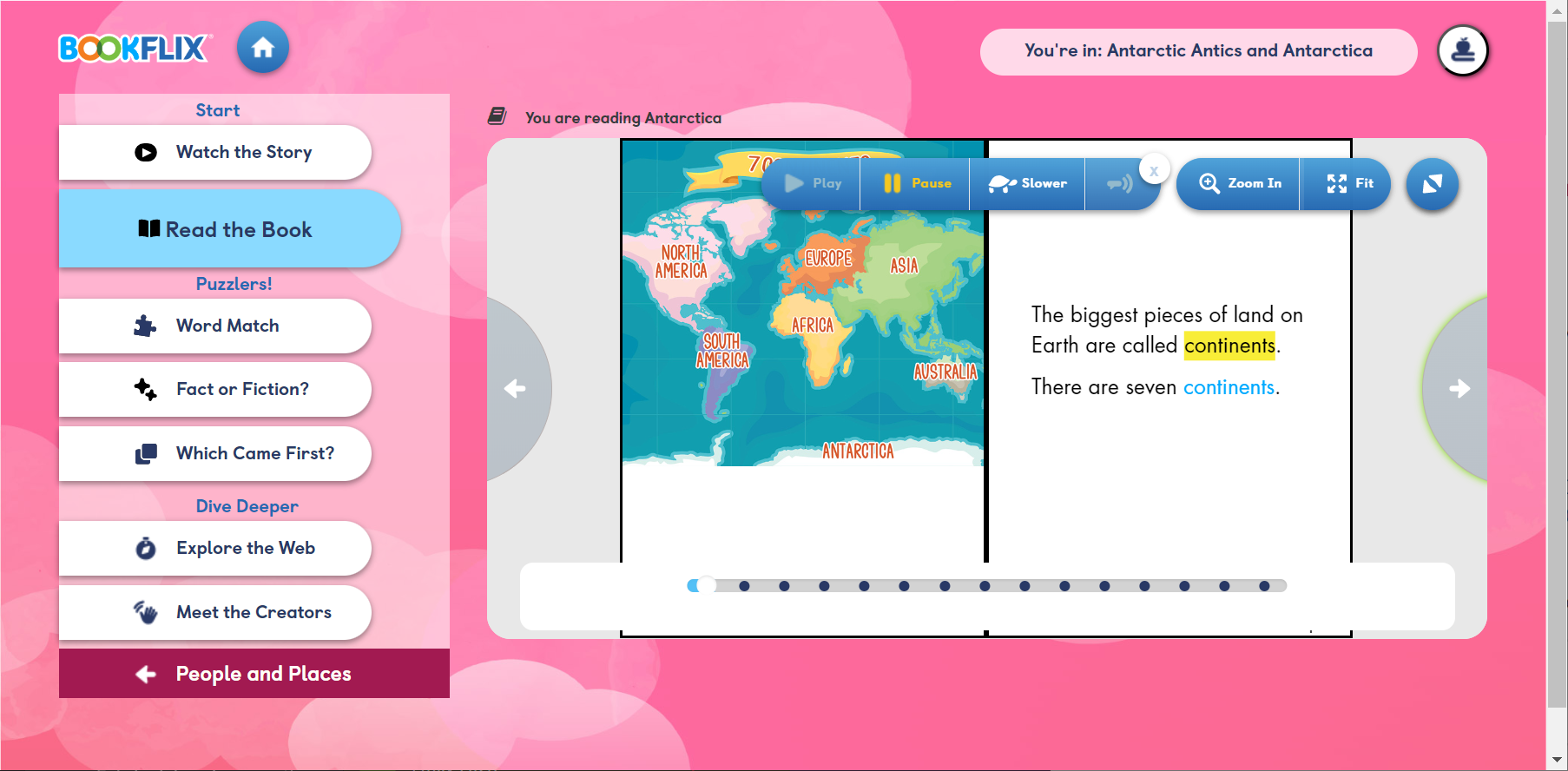 Financial Literacy and STEM and Career eBooks
The Financial Literacy collection has more than 50 full-text eBooks for middle and high school students on the topic of financial literacy. The STEM and Career collection has more than 70 full-text eBooks for middle and high school students. Topics include 21st-century careers, responsible technology use, and Social-Emotional Learning. Gale eBooks display options include various font types like Open Dyslexic, and line, letter, and word spacing. Students can also choose font size and read-aloud options.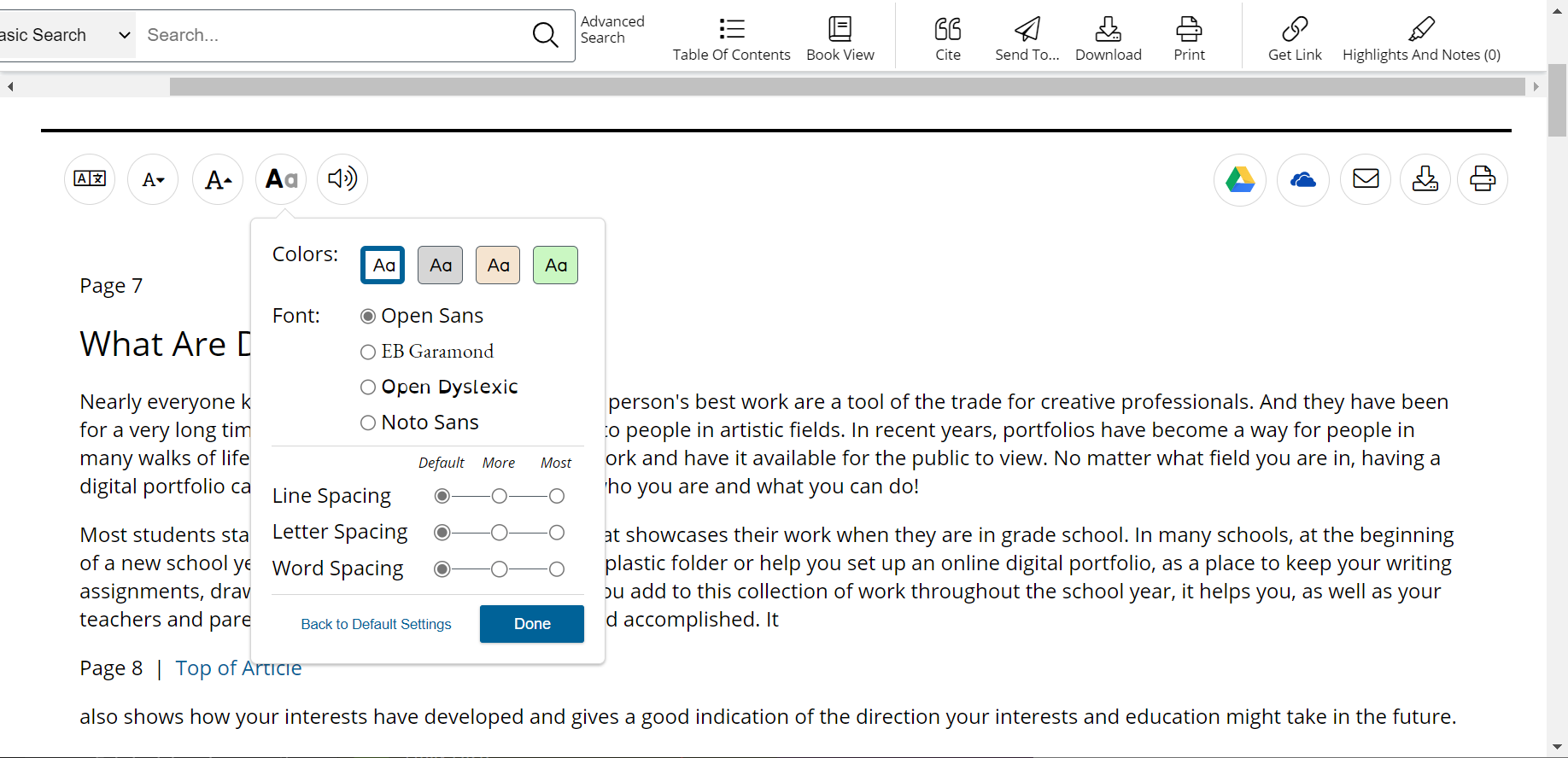 Capstone Interactive eBooks
This resource has a library of more than 800 unlimited use, interactive eBooks for grades 3-6 on the topics of science and social studies. High-interest texts include highlighting and read-aloud capabilities. Capstone Interactive eBooks feature Autoplay as a read aloud option as well.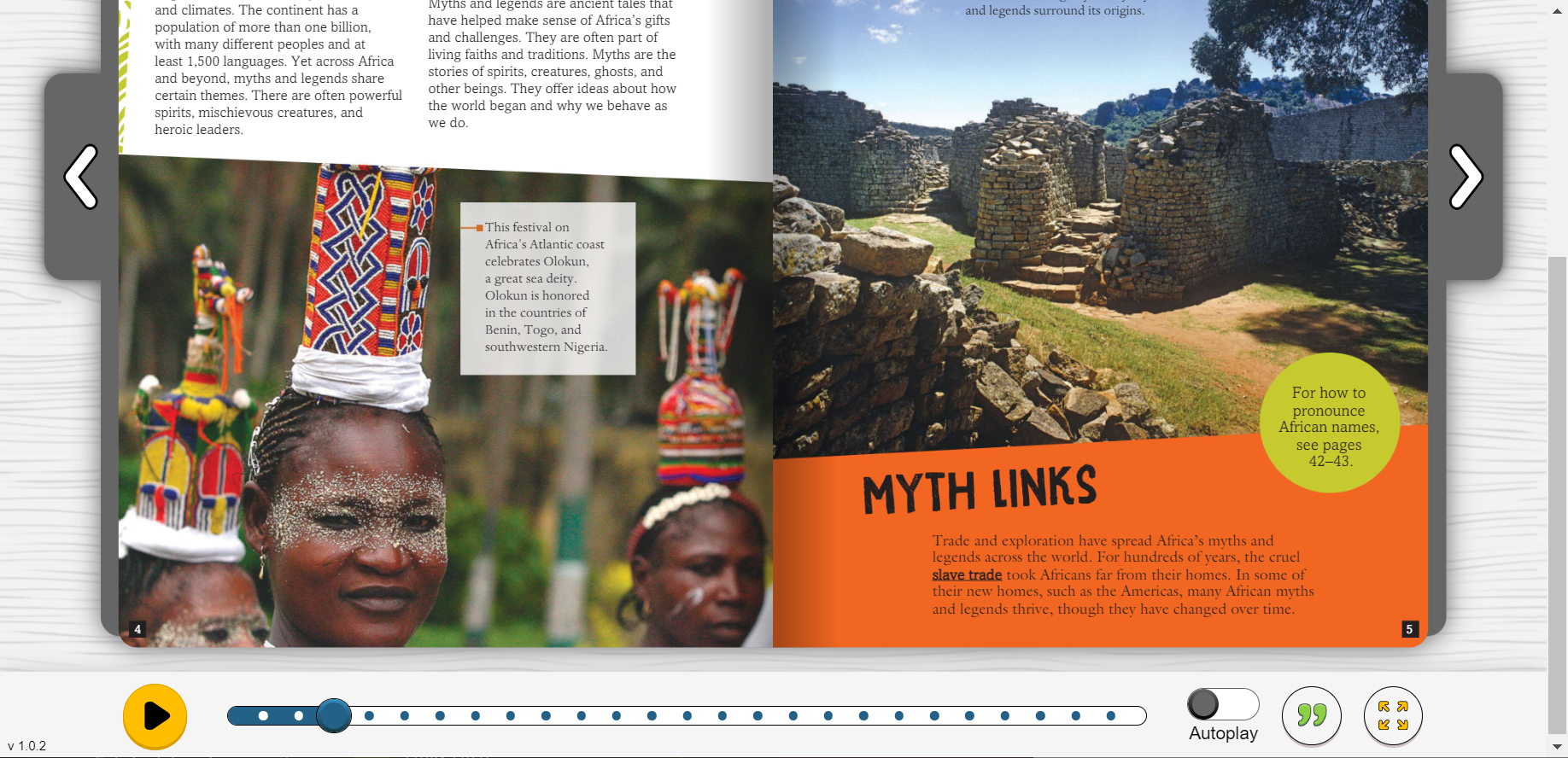 Using these tools can alleviate some of the frustrations and exhaustion that come with students who need extra reading support and those with dyslexia. Demonstrate the various tools and allow your students to choose which one works best for them. Or allow them to move back and forth between options to provide variety and relief from frustrations. Any small adjustment that makes reading a little easier, more fun, or accessible is worth trying with students with dyslexia. Giving them a sense of choice and control also goes a long way toward improving their self-confidence as readers.
Your students may still not enjoy reading. They may enjoy learning, which is what will keep them going. They may not read fictional books for enjoyment or leisure, and they may never be fast readers. For me, reading is strictly to gain knowledge; it's not fun for me. Reading can be hard work and exhausting. My love of learning and insatiable appetite for new knowledge is what motivates me to keep reading. Find what your students are passionate about and capitalize on that. I encourage you to think of your students in a new light and realize that it takes time, many years, and perhaps a lifetime for people with Developmental Dyslexia to grapple with this unnatural skill we must learn. However, instilling a love of learning and curiosity will also last a lifetime.