IWonder, a tool powered by INFOhio, includes age-appropriate, curated collections of websites to help students in grades 4-9 with inquiry, research, self-directed learning, and homework. IWonder's collection of websites are chosen by Ohio school librarians and provide a jumping off place for student inquiry and curiosity.
Fresh, new content has been added to IWonder to support self-directed learning and inquiry in the following categories: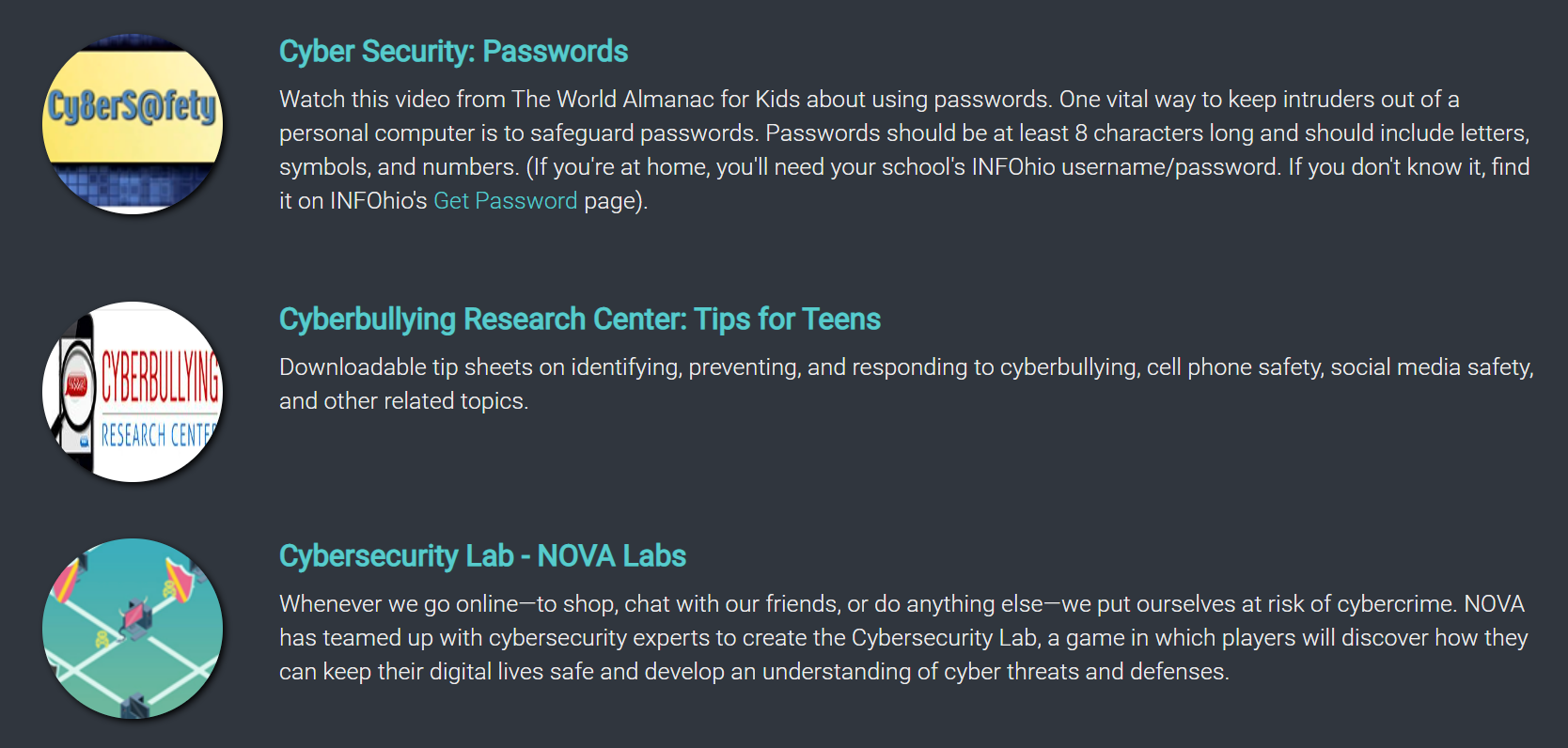 Students will find videos and STEM activities from COSI and Cleveland Museum of Natural History. When introducing IWonder to students it is best practice to model the inquiry process and show students how to use the different categories. Users can access IWonder from the Grades 6-8 page. As resources included in IWonder have been curated to meet the needs of students in grades 4-9, teachers and school librarians using IWonder with students at the lower end of that spectrum are encouraged to provide additional guidance and support to their students.
Explora for Grades PreK-5 is a good resource to pair with IWonder for students in elementary school.
We are always happy to help! Please contact us at support.infohio.org with questions.