Supplementing Instructional Materials with INFOhio
Instructional materials matter. While securing a coherent curriculum and professional development for teachers is the first step in ensuring equity in Ohio's classrooms, identifying high-quality supplemental materials at grade level for all learners can be helpful in increasing student engagement, meeting diverse needs, and filling instructional gaps.
When paired with a high-quality curriculum, INFOhio's quality eBooks, videos, lesson plans, instructional web tools, and training and support materials can provide engaging and innovative supplements to scaffold student growth and learning.
Education doctoral candidate Waneta Hebert recently teamed up with INFOhio's vendor partner Infobase. In her blog post Leveraging Supplemental Resources for K-12 Schools & Districts, Hebert plans for four outcomes when using supplemental materials in teaching and learning:
Engage students with the power of choice.
Empower students to explore their interests.
Elevate struggling students with additional support.
Extend high-achieving students to new heights.
Using these "four Es," this blog series will explore how educators on teacher-based teams and curriculum adoption committees can use INFOhio's quality digital content and web tools to supplement teaching and support learning for diverse classrooms.
Using BookFlix to Supplement Curriculum
INFOhio licenses Scholastic's BookFlix for all Ohio schools and families. With more than 150 pairs of fiction and nonfiction titles, this resource is not only helpful for supplementing English language arts curricula but also for other content areas to build background knowledge and develop vocabulary in grades PreK-3. Applying Hebert's 4 Es provides educators with a guide on how to use the eBooks and instructional materials available in BookFlix to meet the needs of each student.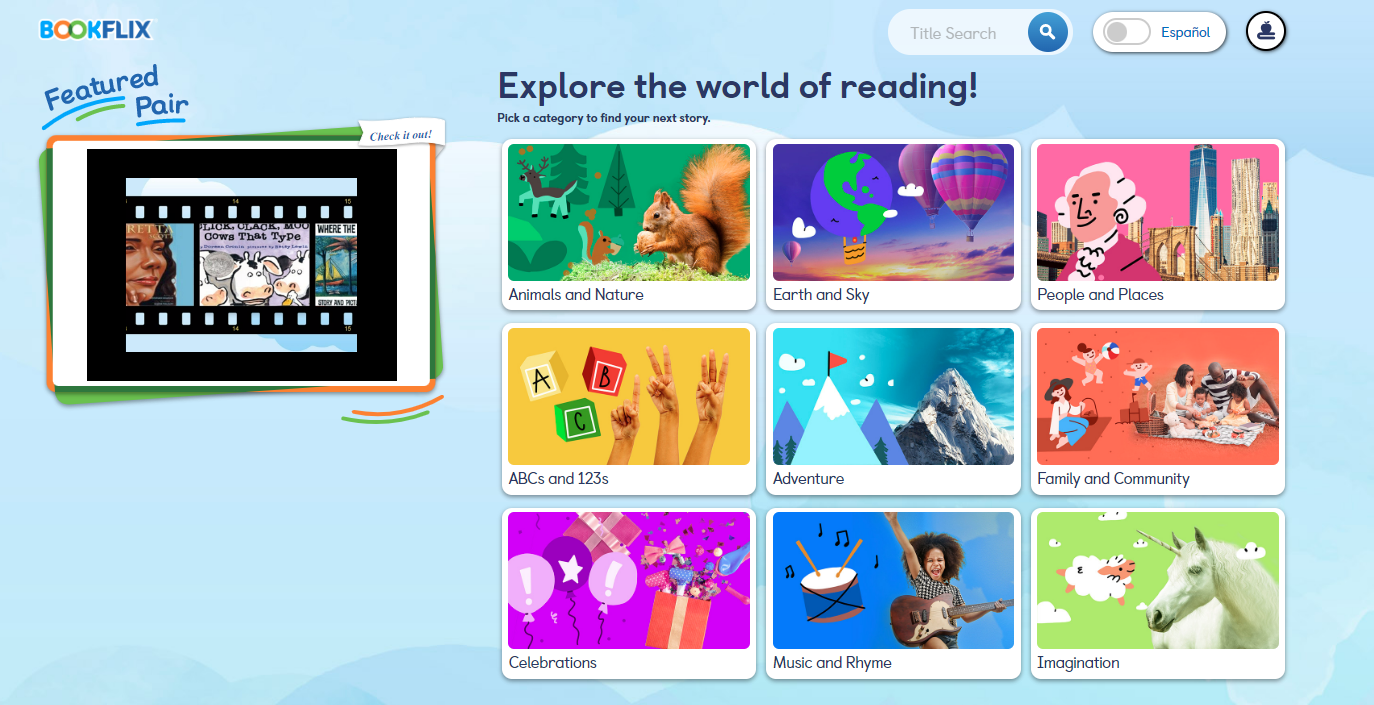 Engage
Featuring popular titles complete with music and narration, BookFlix's fiction eBooks are told in narrative format. Videos with text read aloud and highlighted on the screen allow students to immerse their senses in the story and engage with media. The nonfiction titles are presented as more traditional eBooks, but read-aloud options are also included as well as a click to get vocabulary interaction. The easy-to-use interface makes this INFOhio's most used resource.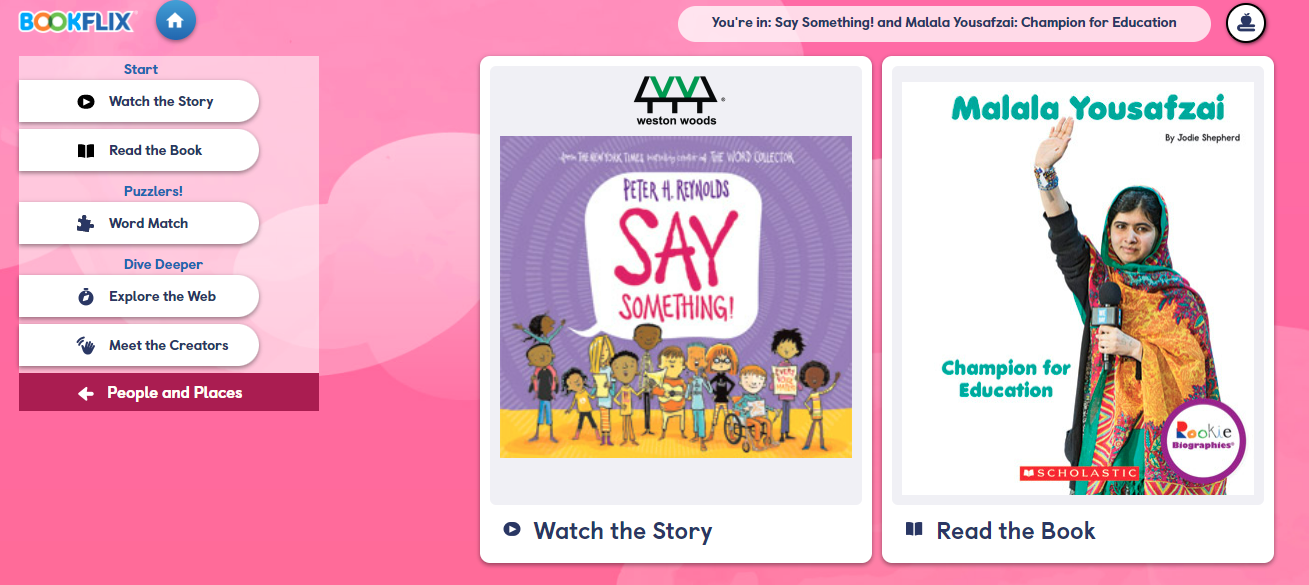 Universal Design for Learning (UDL) is a framework to optimize teaching and learning using scientific insights on how people learn. The guidelines for UDL can be used in any classroom to break down barriers that keep students from learning. The first guideline is engagement where student choice is optimized. BookFlix's searching and browsing features make it easy for students to find the book they want to read quickly. BookFlix also has puzzlers, games that test learners on key literacy and comprehension skills such as vocabulary, sequencing, and identifying fact and fiction.
In addition, classroom teachers can also provide more structured options to help students be more intentional in their choice of reading material to supplement the curriculum. One way to provide guided student choice is with a choice board. Using a grid, educators can provide options of BookFlix pairs for students to read that support a topic or standard. Students choose three boxes horizontally, vertically, or diagonally, reading the supplemental texts. The quality text found in BookFlix eBooks will engage readers, but also keep them reading with no ads or other distractions. (It's easy to create your own BookFlix choice board. Create a chart using slides software, and use screenshots of the titles. You can learn how to link directly to pairs in this Teach With INFOhio blog post.)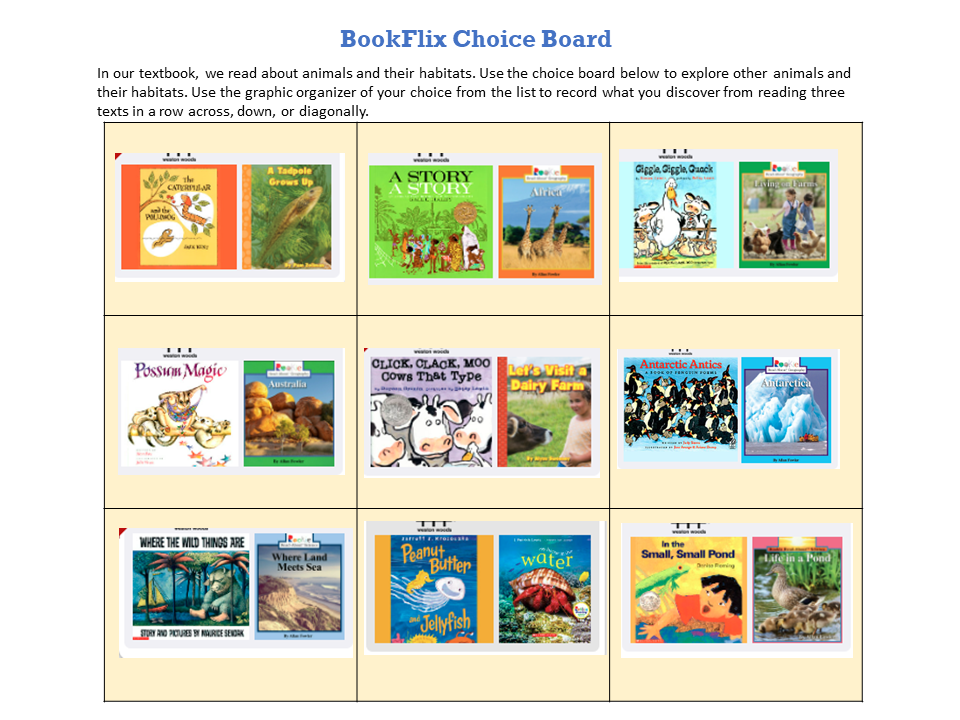 Empower
When students feel as if their interests are important and part of learning, it empowers them to explore these topics even further. Giving students time to dive into a topic they are curious about is an opportunity for developing inquiry and promoting life-long learning. You may use your curriculum to introduce a concept, but BookFlix's variety of books, both fiction and nonfiction, can be a great way for students to find out more on topics of interest.
The search feature for BookFlix makes it easy for students to find a book to read that will entertain or inform. Search for weather, for example, and the student will find three pairs that focus on this topic.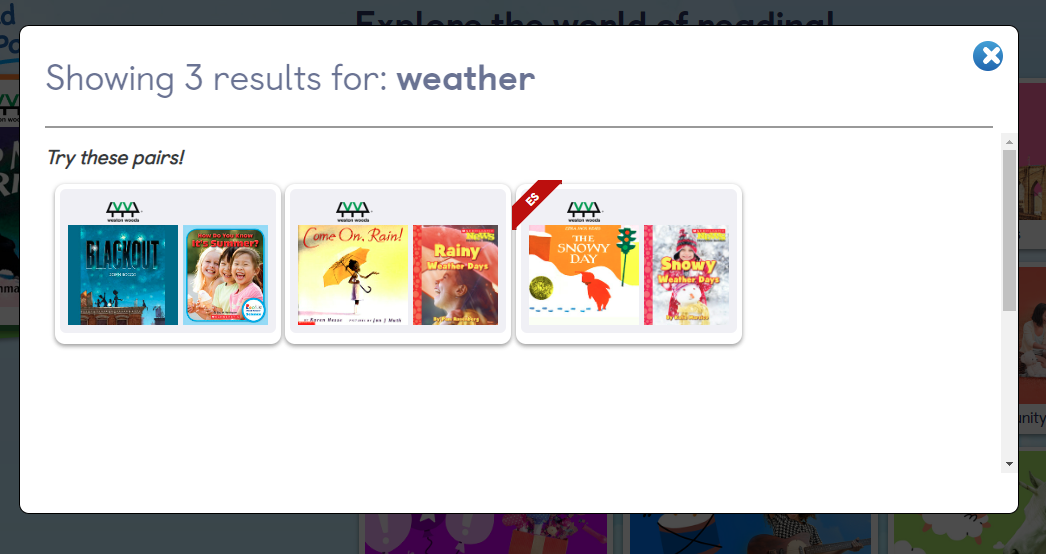 Using a simple activity like the 3-2-1 strategy, you can support early curiosity and build research and inquiry skills. Empower students to learn more on their own, and encourage them to use quality resources like BookFlix to explore their interests.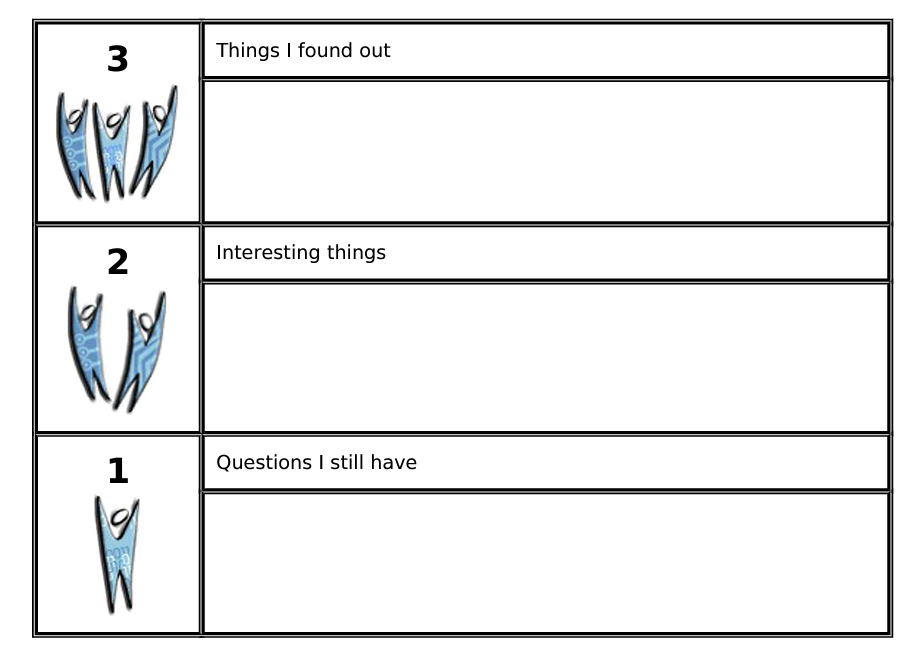 Elevate
When students struggle to grasp a concept and need additional support, supplemental resources like BookFlix's eBooks are a great tool. Students may need more practice or interaction with a text before mastering the standard. The variety of media available in BookFlix can be used to help students who need alternative ways for information to be presented. Text sets are one way to elevate not only students who are struggling, but all who are learning about a brand new concept. A text set is a collection of media curated to provide key background information and vocabulary to scaffold students for success when reading complex text. The INFOhio's Text Set: Teacher Guide provides helpful resources for creating your own text sets.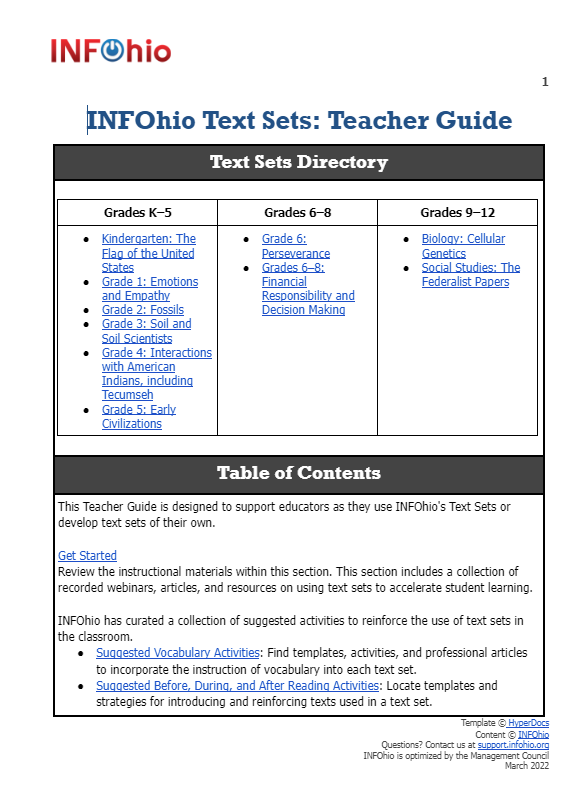 Check out the kindergarten text set, The Flag of the United States, which uses BookFlix titles both to elevate and challenge readers.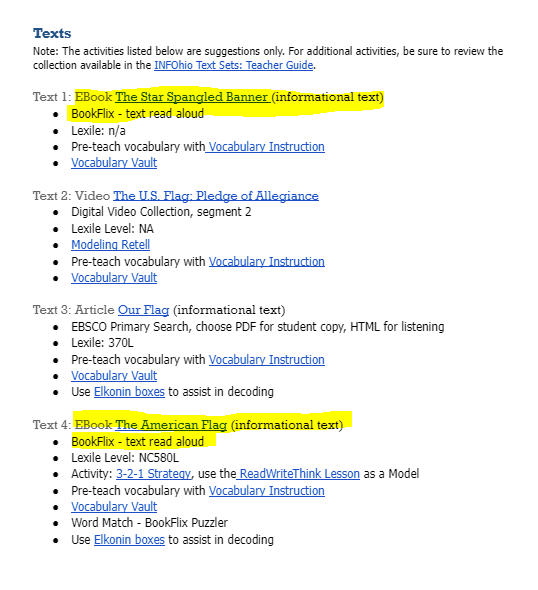 Extend
Yes, text sets are a great way to challenge your learners as well. Students who master text at their level can extend their efforts when presented with a text at a slightly higher level. Use BookFlix as a supplemental resource beyond the curriculum, preparing students for text that can be a jumping board to difficult, but engaging content. The first-grade text set Emotions and Empathy is another great example of how to use the eBooks from BookFlix to both scaffold and extend readers.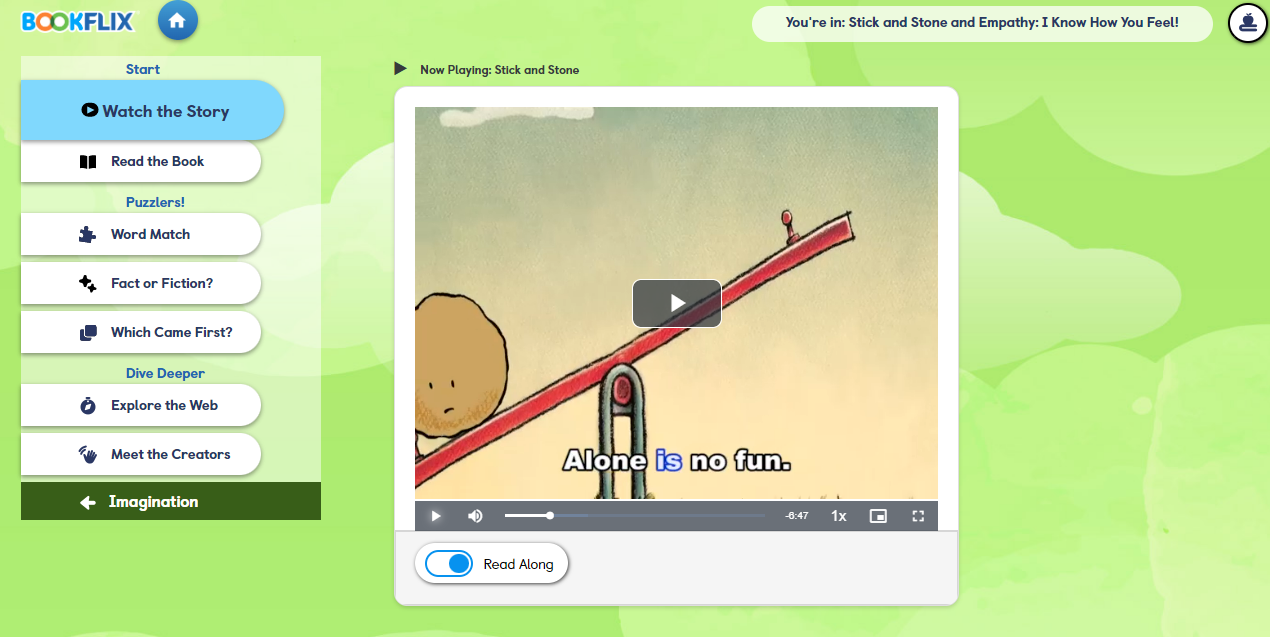 BookFlix is fun for learners of all ages. Extend students' grasp of a concept by tasking them to use a BookFlix pair, complete with fun games, to teach other students. For example, ask high-achieving readers to help introduce social studies or science concepts using a BookFlix pair. They can use the vocabulary puzzler to introduce and reinforce new words for the unit with classmates before they dive into the text.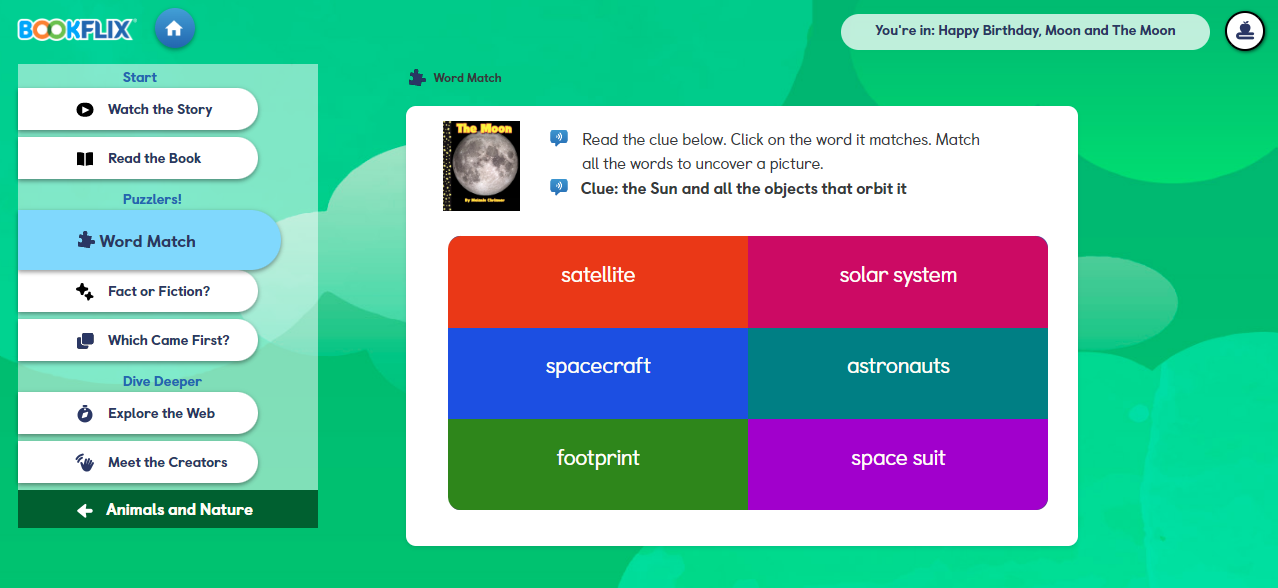 Every Ohio student deserves the opportunity to learn from high-quality, standards-aligned instructional materials to become a resilient, lifelong learner who contributes to society (Each Child, Our Future). Using INFOhio's quality resources and web tools like BookFlix to supplement learning can engage, empower, elevate, and extend students for success.
Do you have a great way to share how you use BookFlix to supplement your curriculum? Want to share your strategies with teachers on your team or around the state? Connect and collaborate with our BookFlix group in Open Space. Post your ideas or ask for suggestions in the Discussions tab once you join this group. Remember to create your account first. It's easy and available at no cost!