A reference collection of 20 encyclopedias and dictionaries has been purchased from Oxford. This collection includes content areas such as arts and humanities, social sciences, and science and mathematics.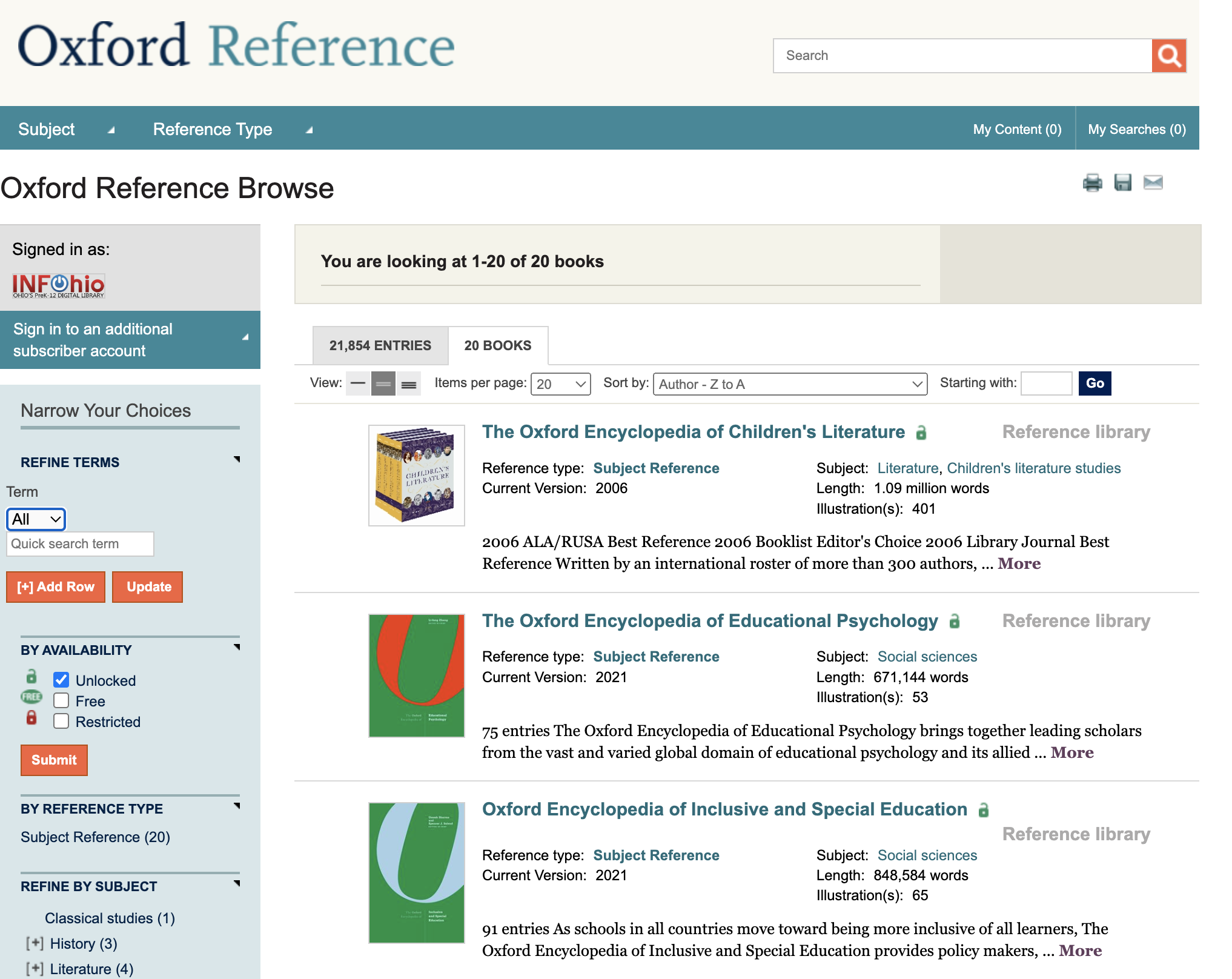 Explore the entire collection or check out a few of the highlighted reference eBooks from this collection:
If you have any questions and need support. Please contact INFOhio Support at support.infohio.org.