Capstone's PebbleGo Next digital resource is appropriate for upper elementary students in grades 3-5. It contains standards-aligned articles, activities, videos, and games in five unique databases: American Indian History, Biographies, Science, Social Studies, and States.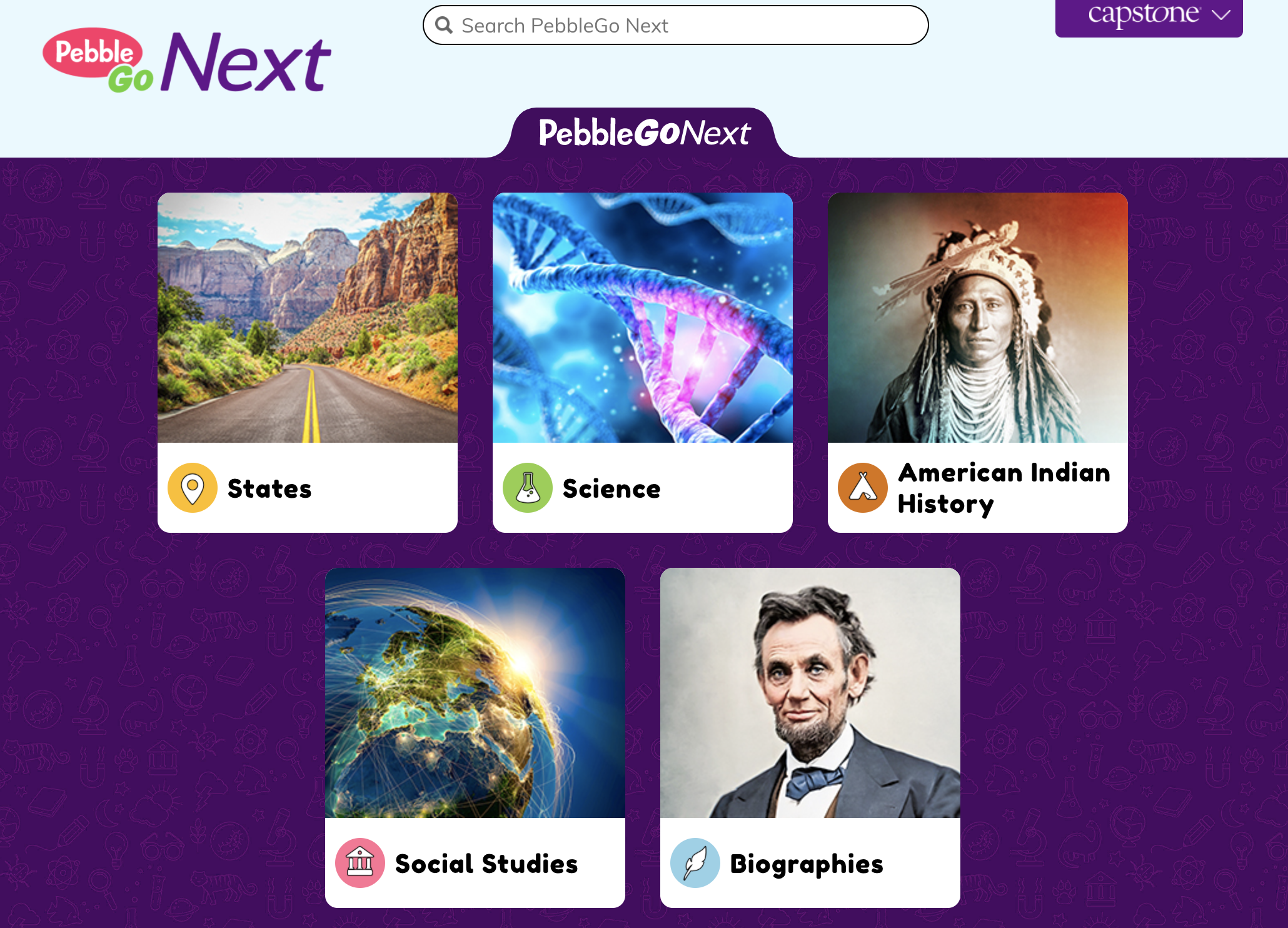 New articles have recently been added to the Biographies, Science, and Social Studies databases. Explore this list, 76 New PebbleGo Next Articles Released in January, from Capstone. 
INFOhio strives to ensure easy access to our quality premium content licensed for Ohio students, parents, and teachers. It is easy to search for content in PebbleGo Next using the search feature. Sharing these articles is also easy for our users; simply click the link icon in the top right corner of any article to copy and paste a direct link to any specific article.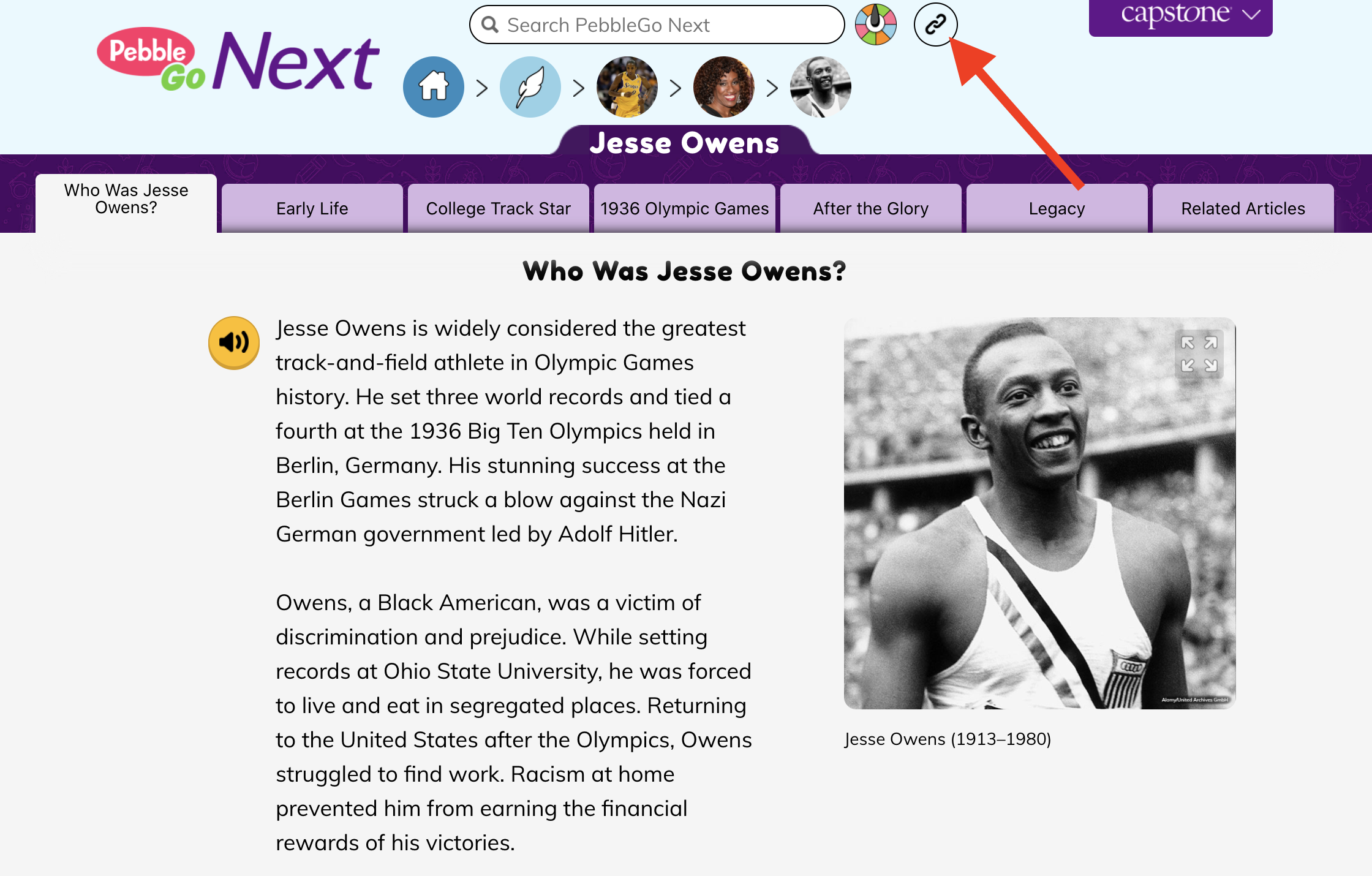 PebbleGo Next has also been featured in our Quality Instructional Materials blog series. Learn more about PebbleGo Next's content and features in this blog post. 
Have questions or concerns? We are always happy to help. Let us know at support.infohio.org.