Let your knowledge blossom with three new Learn With INFOhio Webinars. Join us in April and May to cultivate your learning with INFOhio resources and tools. Fight end-of-year fatigue and shower your students with content that will help them grow!

All webinars are now available as recordings. Click on the links below to view each webinar and take the assessment to earn a certificate.
Empower Students to Work Creatively Together: Create, Lead, Empower Ohio
Tuesday, April 25, 2023, 3:30-4:00
Find new inspiration in the classroom by empowering teachers and students to work creatively together with the engaging collection of resources in INFOhio's Create, Lead, Empower Ohio (CLEO) toolkit. The CLEO toolkit is a curated collection of supplemental instructional materials, digital content, websites, lesson plans, and instructional units for educators. In CLEO, teachers will discover challenging content designed to develop leadership skills, creative problem solving, self-directed learning, career exploration, technology skills, and employability skills.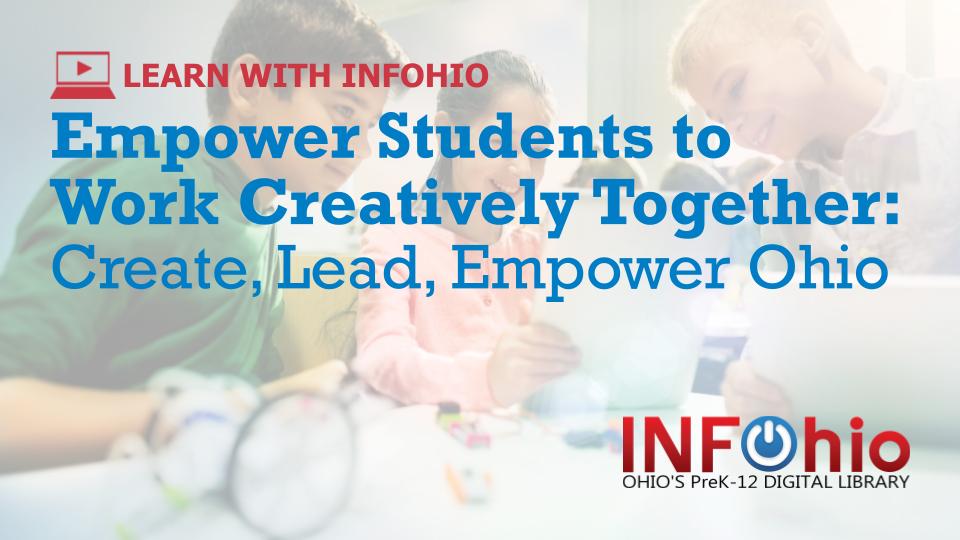 Curating Content for Student-Centered Learning
Thursday, May 4, 2023, 3:30-4:30
Selecting and organizing digital content is important for student growth and achievement. As a state-wide agency, INFOhio carefully curates the quality licensed and purchased content on our website by grade band. This ensures students of all ages engage with content that best supports student learning. In this one-hour webinar, learn how to select and curate quality resources from INFOhio to personalize learning for your students. Identify reasons why educators should curate content and how to select the best platform for your instructional needs.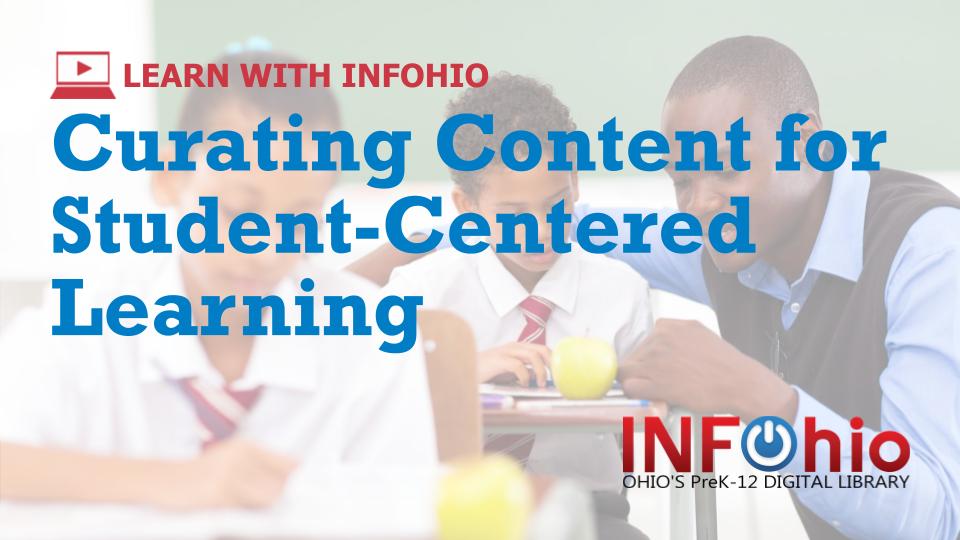 Banish Boredom with Engaging STEM Units from ScienceFlix
Thursday, May 11, 2023, 3:30-4:00

Join INFOhio as we share four ways to banish boredom with engaging STEM units from Scholastic's ScienceFlix. ScienceFlix offers more than 80 complete units of study for science, technology, engineering, and math. Engage student learning with videos, articles, hands-on experiments, career exploration, and lesson plans aligned with the Next Generation Science Standards (NGSS) in correlation with Ohio's Learning Standards and Model Curriculum for Science. In this webinar, attendees will learn how to navigate the platform and explore options for using ScienceFlix in the grades 6-8 classroom.
All webinars have been recorded. Have questions about INFOhio's webinars? We are always happy to help. For questions, comments, and additional support contact us at support.infohio.org.