Instructional materials make a difference, and high-quality visual arts materials are just as important to student learning as the core subject areas. According to the Optometrists Network, 80% of all learning comes through visual pathways. Art teachers are well aware of this and crave high-quality resources to inform and support the work they do every day with students. Let's explore resources that can support Teaching for Artistic Behavior (TAB) or the choice-based visual arts classroom. These resources are for a variety of grades and levels. Because educators spend very little time giving instruction in a TAB classroom, providing support to fill gaps in instruction and to give students the ability to guide themselves and solve problems is crucial. According to TAB, a community of educator mentors advancing the creative confidence of all learners through choice and student agency, "Choices maximize engagement, encourage experimentation, and support artistic idea generation." These tools support Ohio's Learning Standards for Fine Arts: Visual Arts, social emotional learning, project-based learning, and creative problem solving.
As a former art teacher, I understand how challenging it can be to find high-quality resources and support materials for the art classroom. Working with small budgets, restricted spaces, tools, equipment, and supplies—art teachers struggle to acquire the necessary curriculum support. The arts naturally cover every subject area, culture, and time frame so where do you even begin?
Digital Resources
Below you will explore a few of the many tools that INFOhio offers to students, teachers, and parents across the state of Ohio. INFOhio can support the art teacher with high-quality relevant articles, videos, images, and resources for rigorous and engaging project-based lessons and research. Most of the quality resources and tools can be used with learning management systems and student computers and offer support such as audio and visual aids. Take a little time to explore these tools and see how they can support your instruction and goals for your students. Consider ways in which you can also share these resources with other teachers in your building and with parents. Enjoy digging into a variety of information sources, many curated and vetted with your time and standards in mind.

Hobbies and Crafts Reference Center
Because art rooms typically do not have textbooks and struggle to have enough reference material for all students in the class, the Drawing & Sketching section of Hobbies & Crafts Reference Center is a great resource for art teachers to share with students. One helpful source to use in the visual arts classroom is the article "Techniques" from Cool Drawing: The Art of Creativity for Kids. After clicking this link click PDF Full Text in the top left.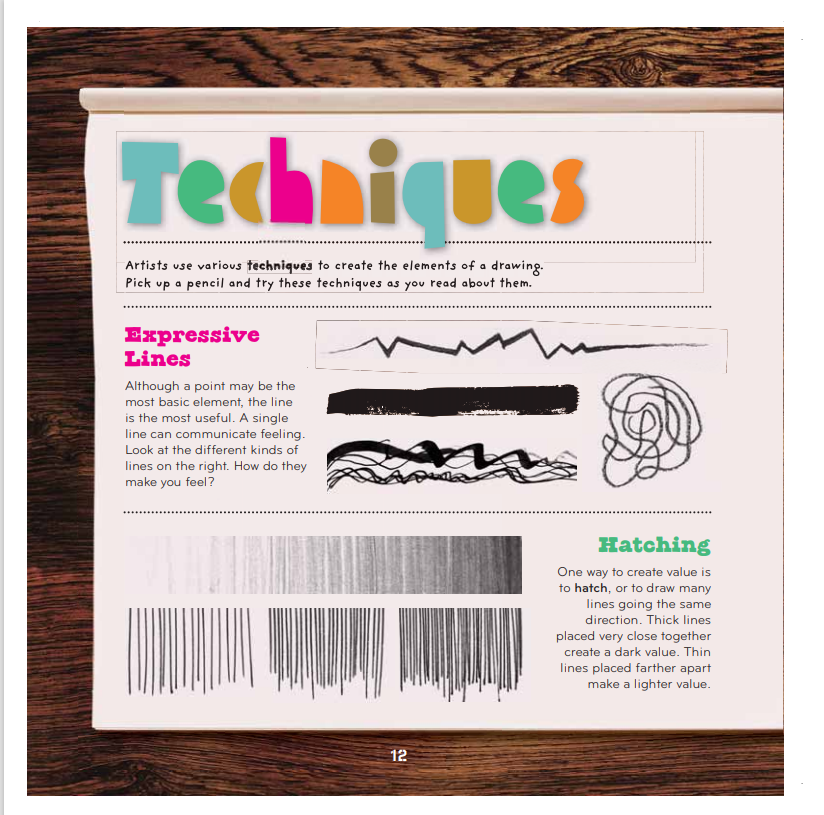 Use this document to inspire students to practice line making and to experiment on their own. Or, have them use this document to refine shading and line making in their sketchbooks.
There are dozens of illustrated PDFs that can be downloaded and distributed to students from the Drawing & Sketching section in Hobbies & Crafts Reference Center to support or model a wide variety of drawing skills and techniques. There is no need to have a class set of books and if your school is 1:1, there is no need for hundreds of handouts to be printed.
Click PDF Full Text in the top left in How to Paint: Drawing Techniques shown below.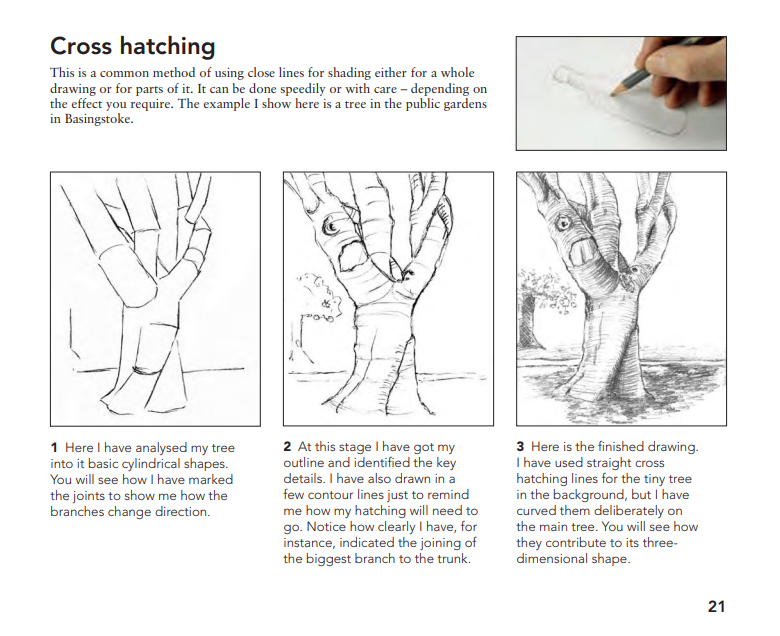 When teaching beginning artists how to draw, share these illustrated PDFs with students after initially demonstrating the technique. Allow them to practice and also try things that have not been taught yet. Choice-based and self-directed learning is a natural way to address all learners and ability levels. Consider having a station with multiple handouts on how to draw using various techniques, tools, and materials. Allow students to choose what and how they want to draw. Or, include these PDFs in a Google Classroom where they can access the documents when they are finished with a project and have time to practice.
Click PDF Full Text in the top left from a chapter in the book Draw Perspective shown below.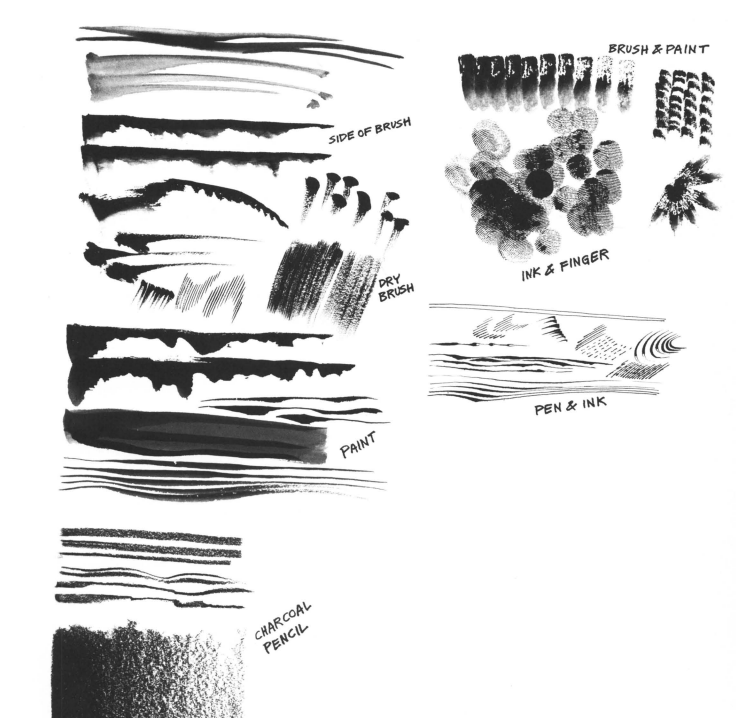 There are illustrated PDFs on how to draw perspective, movement, foreshortening, animals, and so much more! Everything you need from beginning to advanced drawing techniques.
Click PDF Full Text in the top left in Draw Faces & Expressions shown below.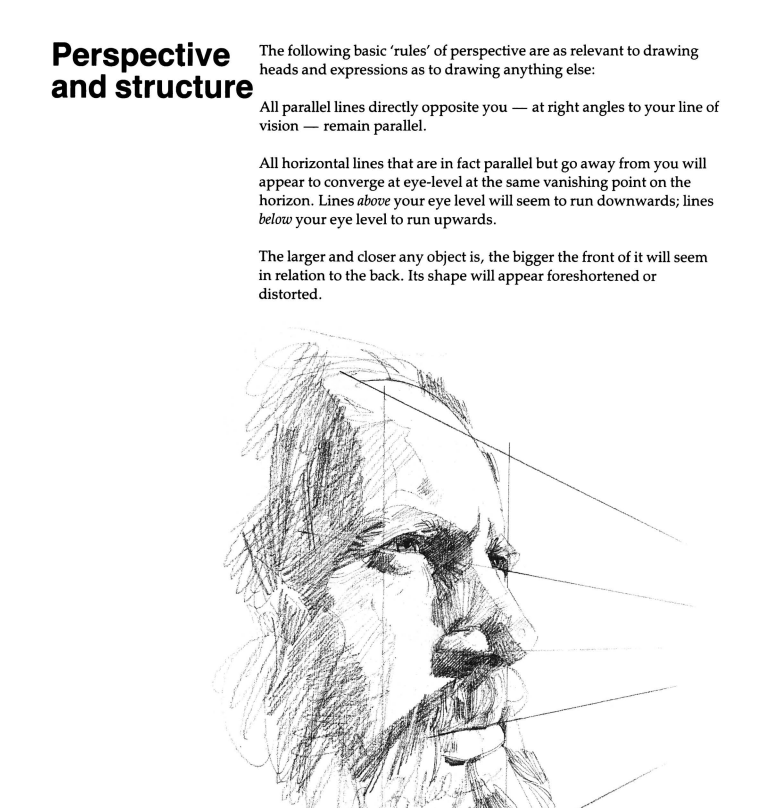 Digital Video Collection
Another great tool for art teachers is INFOhio's Digital Video Collection (DVC). It offers a wide range of career videos from drawing to 3D printing, to teaching creativity and industrial design. These videos give great insight into the world of creative fields from actual people working in the business.
Use these videos to inform students about different careers in the arts. You can watch these with the entire class or assign videos for students to watch on their own. Consider collecting a variety of career videos for students to choose from and respond to. Or, watch as a class and have a discussion about that specific career.

World Book Student
If you are looking for basic information on art movements, styles, or artists, World Book Student is a way for students to search these topics safely and easily. Articles are complete with images and often include related information for students to expand their research. World Book Student is an online encyclopedia that gives access to maps, atlases, timelines, and biographies, and includes eBooks, videos, activities, primary sources, read-aloud, and translation features. Lexile reading levels are also included.
Students can do keyword searches on their research topics. For example, a keyword search using the term "Celtic art" could be completed that provides information on ornamentation, metalwork, sculpture, and ceramics. Use this resource when assigning research projects to students. Allow them to navigate through the material at their own pace, practice citing sources, and collect relevant facts to include in their research project.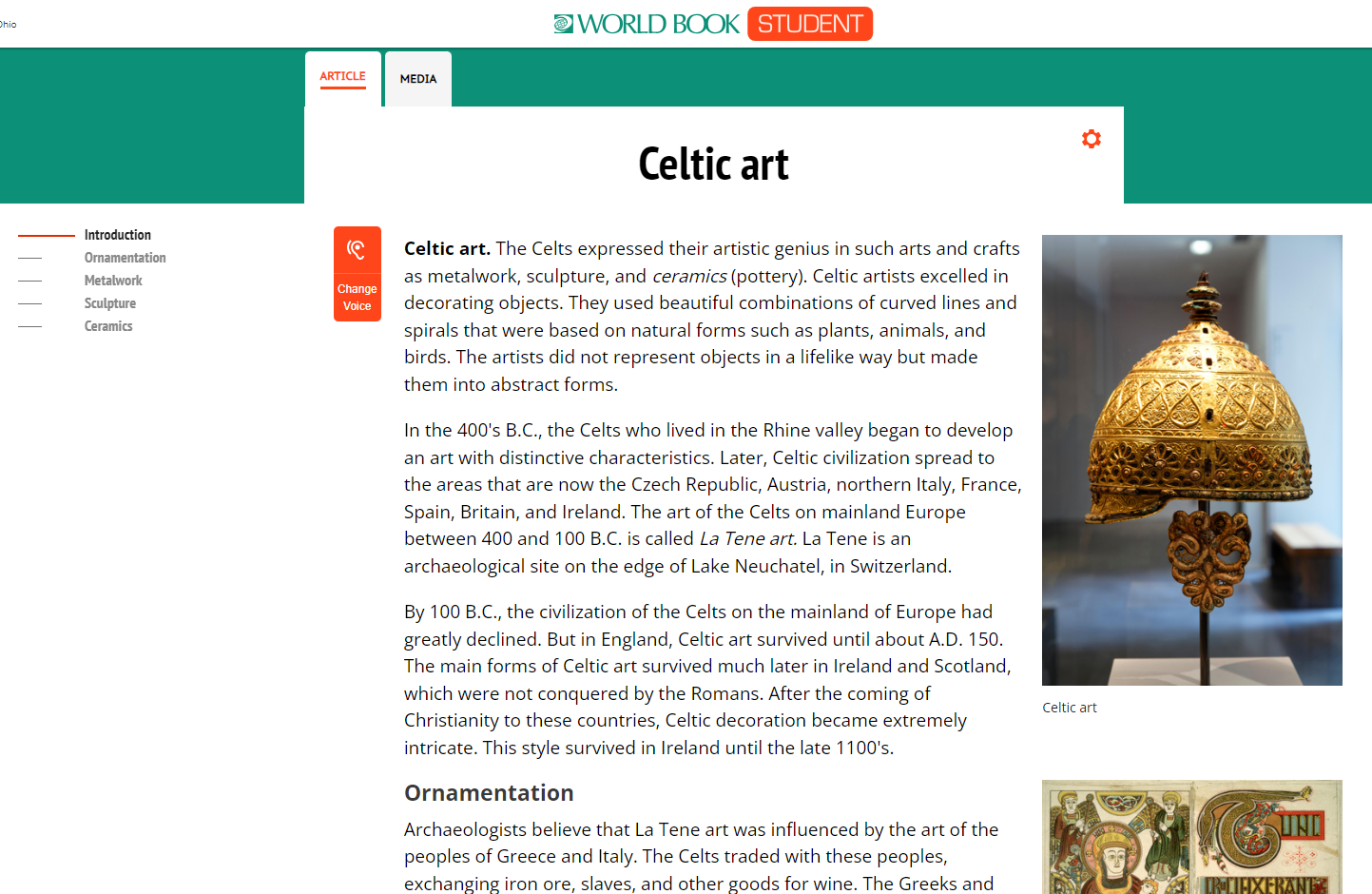 Integration
This style of teaching and self-directed learning can be used in a variety of content area classrooms. Here is a list of articles for teachers in all subject areas to explore the idea of choice-based learning and TAB:
Using INFOhio as your go-to resource for student-friendly, safe, and high-quality information saves time and frustration. Try one resource at a time to find instructional materials to support instruction and create well-rounded students. If you have questions or need additional assistance, please contact support.infohio.org.