INFOhio recently added EBSCO's Current Biography Illustrated to the middle and high school resource collections. This resource provides more than 30,000 full-text biographies and 35,000 images from H.W. Wilson Company's printed magazine. Access to this resource can be found in the Grades 6-8 or the Grades 9-12 buttons on the INFOhio homepage.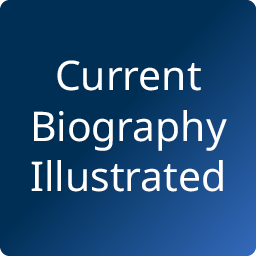 Advanced search allows users to limit their search by occupation, activity, birthday, place of origin, and more.
Many biographies also feature multiple images of the person being researched.

Have questions or concerns? We are always happy to help. Let us know at support.infohio.org.