As schools around the state all start ramping up for their first days back in the classroom, we want to remind you about our IPartner program through INFOhio. As Ohio's PreK-12 Digital Library, INFOhio is prepared to help Ohio connect using quality digital resources and web tools available at no cost to all students, teachers, and parents. But, we need your help! Here is where YOU come into play. We rely on a big network of people in all areas of Ohio to help us transform instruction and impact learning. INFOhio is actively seeking new members for the INFOhio Integration Partner, or IPartner, program to boost our reach, support our efforts, and strengthen our connections. Are you already an IPartner? Fantastic! Do you know someone who would be a great addition to the INFOhio IPartner network? Feel free to share this information with them, so they can get started on the application process.

IPartners are professionals who are employed by Ohio agencies that support education. These include ITCs, ESCs, public libraries, State Support Teams, academic libraries, EdTechs, and PBS cohorts. There are currently more than 160 IPartners in Ohio who have completed a two-hour online training and earned a digital badge recognizing their achievement. They communicate and share information about INFOhio, while continuing to learn more about the resources and services we provide. In return, IPartners are connected to a larger network of professionals. Sharing information about INFOhio, learning about available resources, and delivering professional development and training are all components of the IPartner program.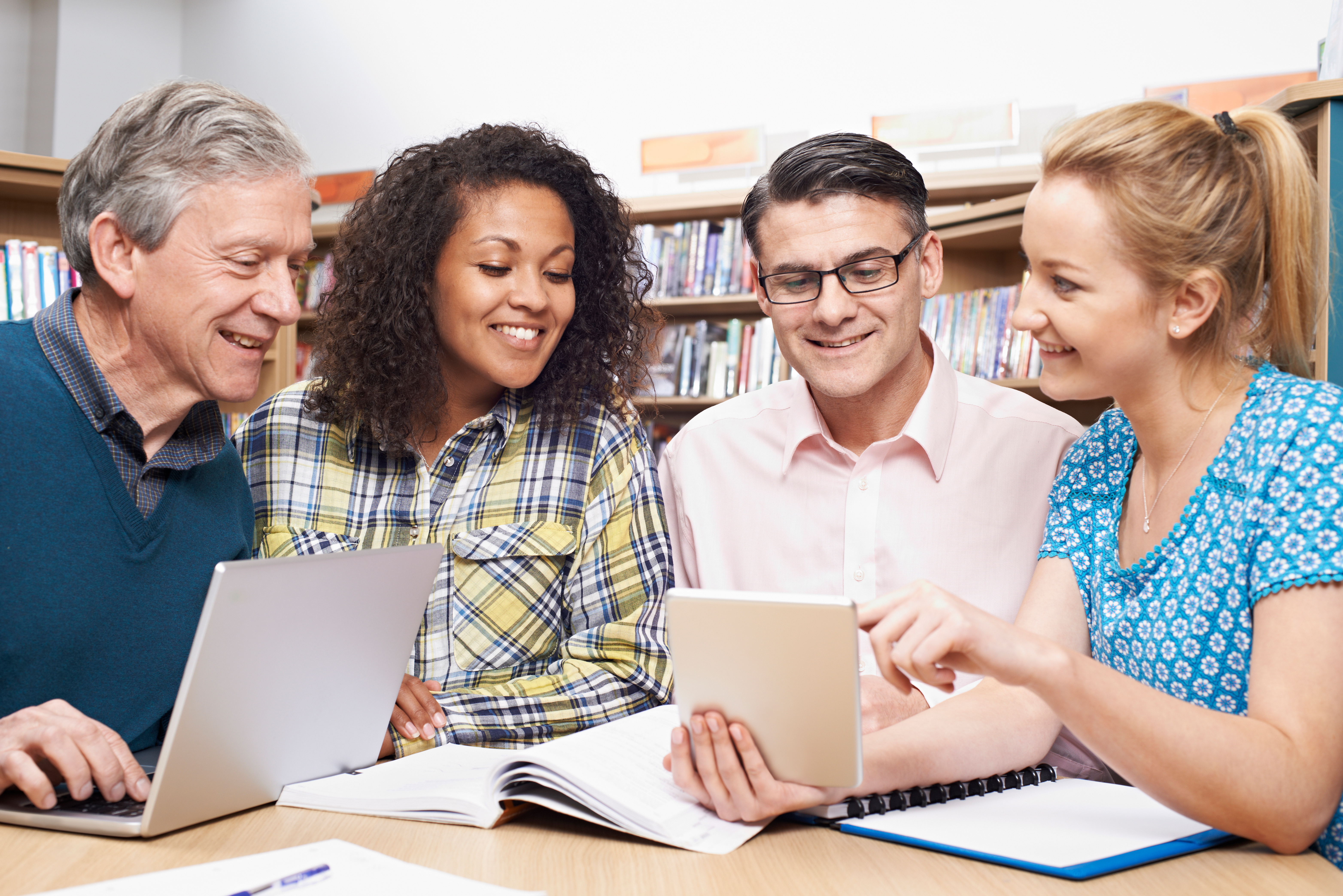 The IPartner program is flexible and allows for interpretation of how to connect others to INFOhio. Our IPartners can use a variety of methods to talk about and train others on INFOhio including:
Social media posts
Smore newsletters
School presentations
YouTube Videos
Listserv emails
There are also flexible, personalized learning options for IPartners to support the use and integration of INFOhio's digital content. As an IPartner, you can keep up on what is new and important by:
If you are employed by an ITC, ESC, public or academic library, EdTech or PBS cohort, or other agency that supports education, INFOhio wants you to join our network of individuals who help connect Ohio to INFOhio's high-quality digital content! Apply here to join the IPartner program.
Are you employed by a school or school district? INFOhio's ICoach program is for you. You can learn more about ICoach here.

Stay connected with INFOhio. INFOhio's digital content transforms instruction and impacts learning!