Book Nook is a collection of student-created book trailers. This collection serves as a tool for teachers and librarians to explore and curate book titles to support curricular needs. The creation of book trailers fosters the development of digital literacy and communication skills. The collection is designed to help teachers and librarians promote a love of reading, showcase student creativity through digital storytelling, and provide evidence of student learning in their classrooms and libraries.
Book Nook can be found on the Educator Resources and Tools page on the INFOhio homepage. Find Book Nook in the alphabetized list of educator resources.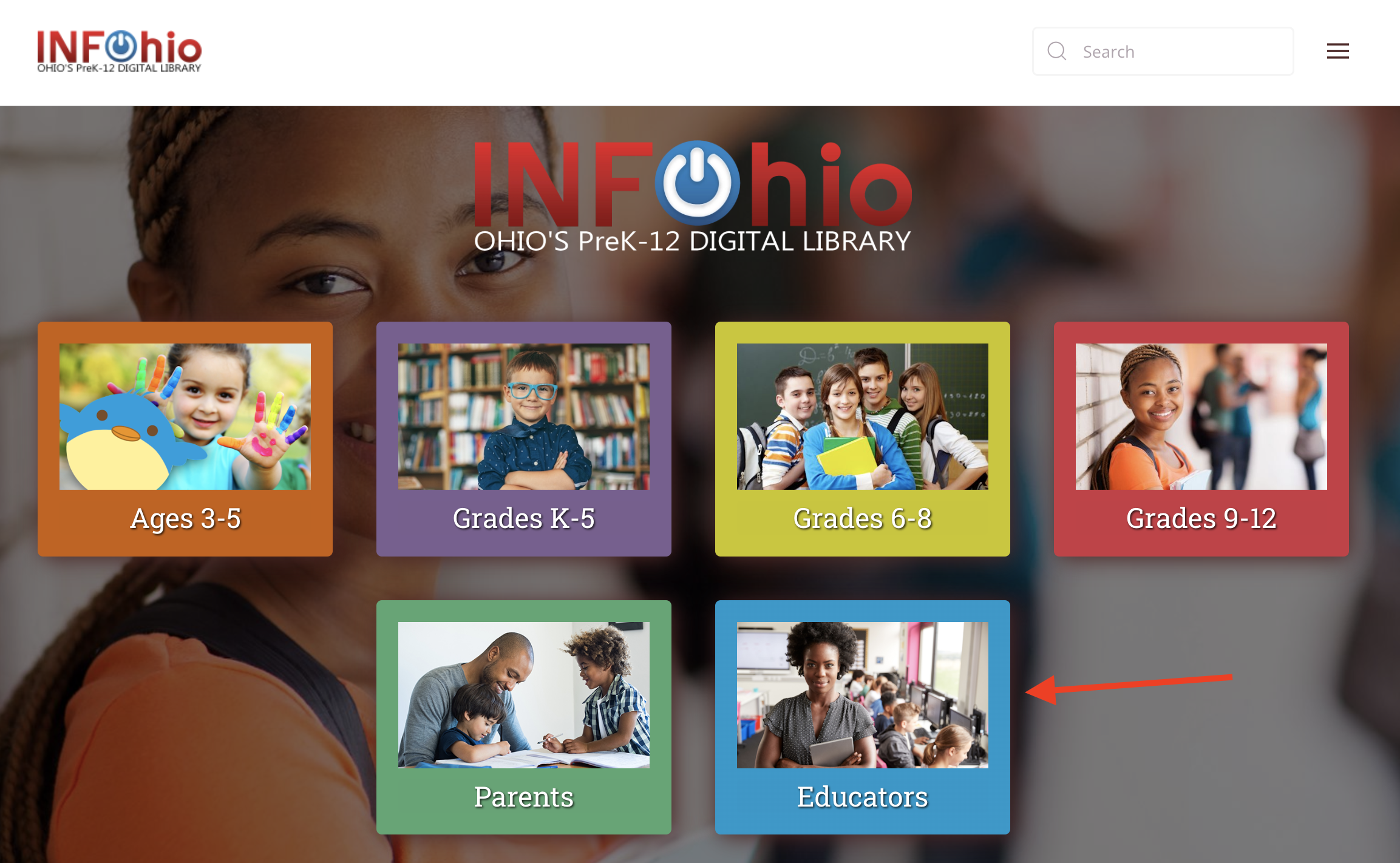 Book Nook's New Look
On the homepage, student-created book trailers are categorized by estimated grade level based on publishing industry book reviews. Educators determine the best grade level for their student audience.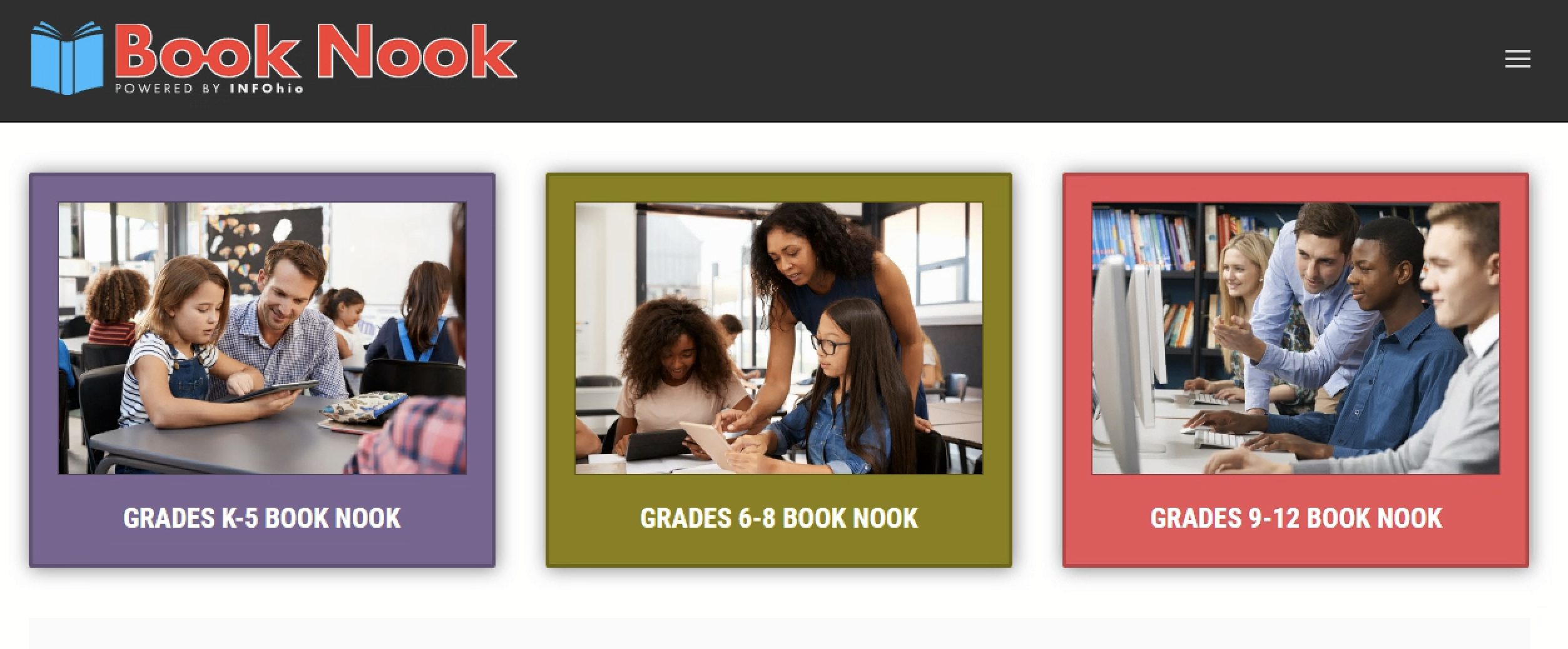 Book Nook's main menu allows educators to easily navigate the site. On the main menu find the grade-level pages, Submit a Trailer, and the Educators resources page.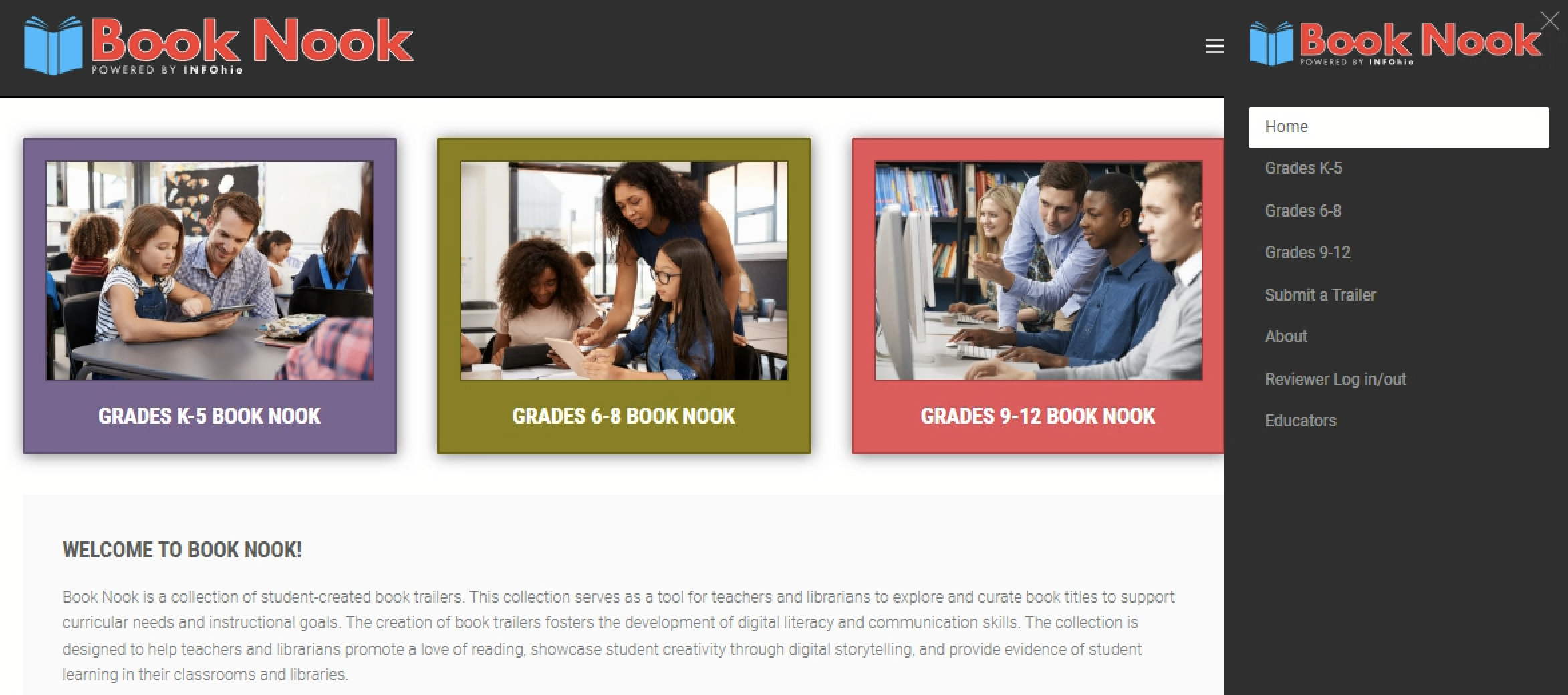 Teachers can guide students to book trailers to get students excited about a particular author or title and curate lists of titles that meet instructional goals. Watch the book trailer video and find additional details about the title on the book trailer's details page.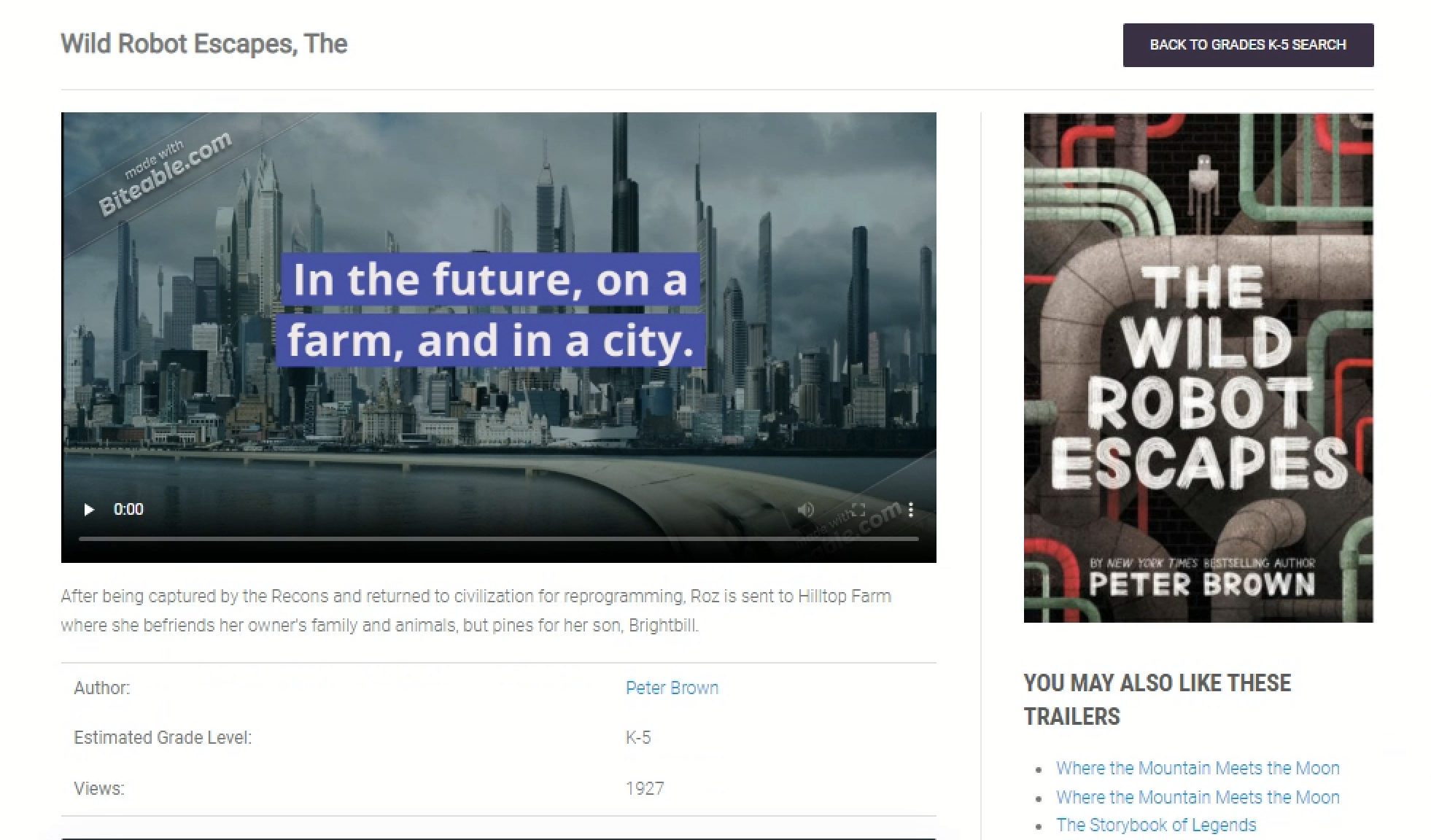 The Educators page provides teachers and school librarians with a curated collection of web tools, lesson plans, and other resources that make it easy to get started with book trailer creation in your school library or classroom. Design book trailers using a variety of electronic devices and digital platforms, meeting your student's learning needs in any learning environment. By creating a book trailer, students learn about point of view, tone, and theme. Throughout the digital creation process, students practice citing and attributing the works of creators and authors; these are valuable skills for 21st-century learners.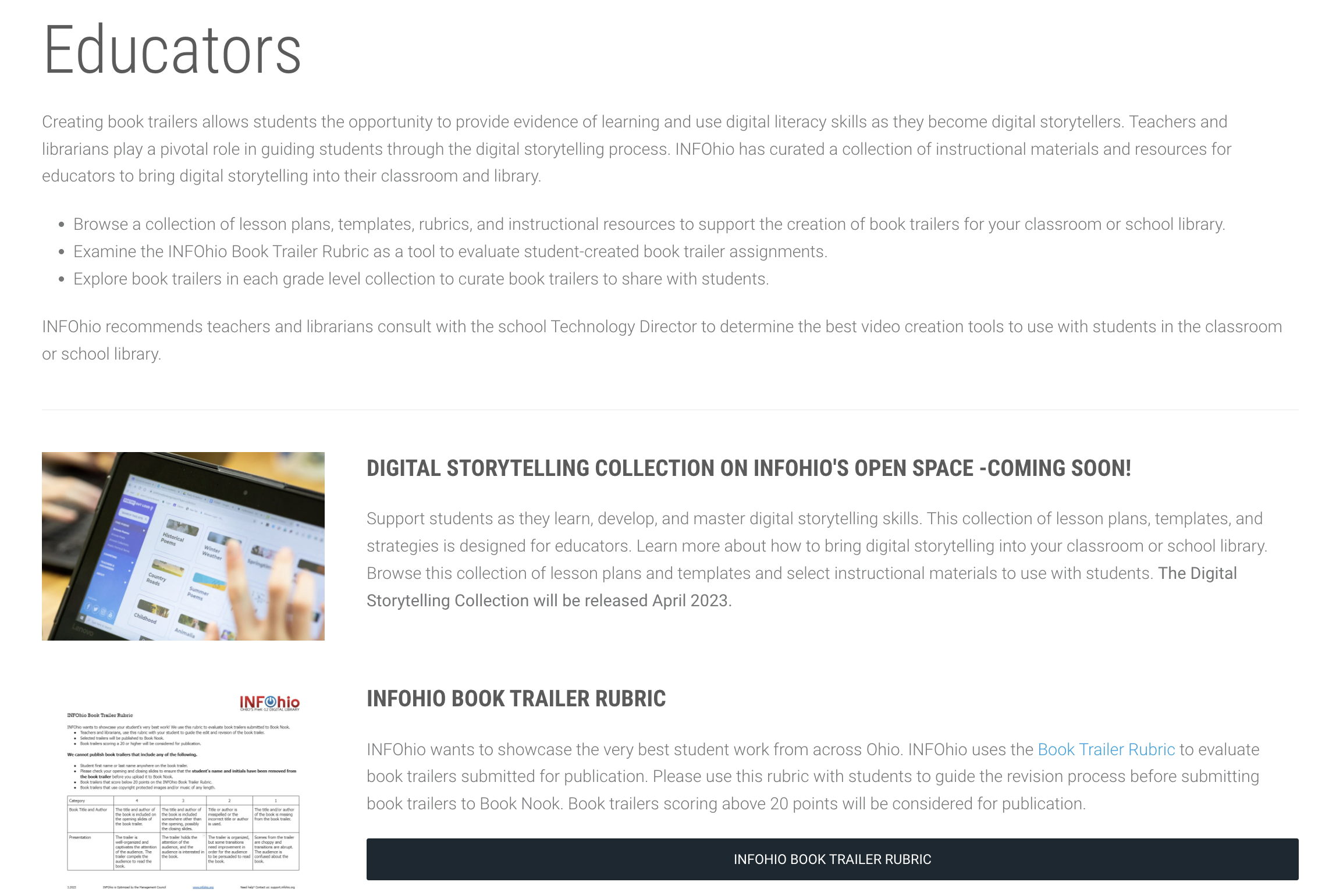 For more information about Book Nook or if you have questions or need help, please contact support.infohio.org.