The following interfaces have been updated with new usability features to improve the user experience:
Updates include a simplified design to reduce distractions, more accessible filters, and text-to-speech for Online full text and PDF versions.
The homepage has a more simplified design. The search bar is more prominently displayed with one featured article below. This featured article changes each time a user accesses the new interface, highlighting different topics. Below the featured article are popular search topics and a way to browse by topic.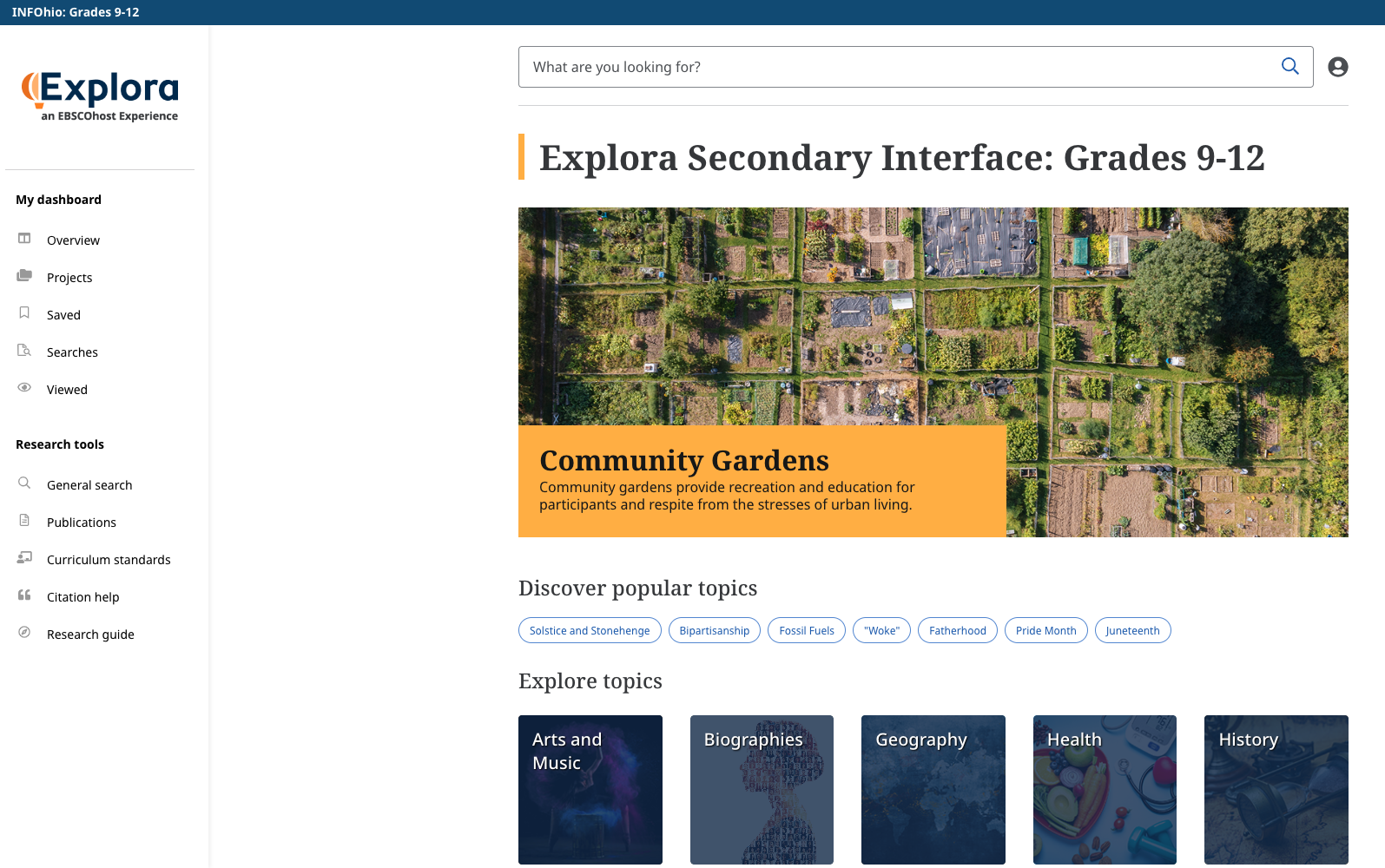 After the user's initial search, the interface displays search results and allows for additional filters to be applied. To apply filters, click the All filters button to see a list of all of the filter types.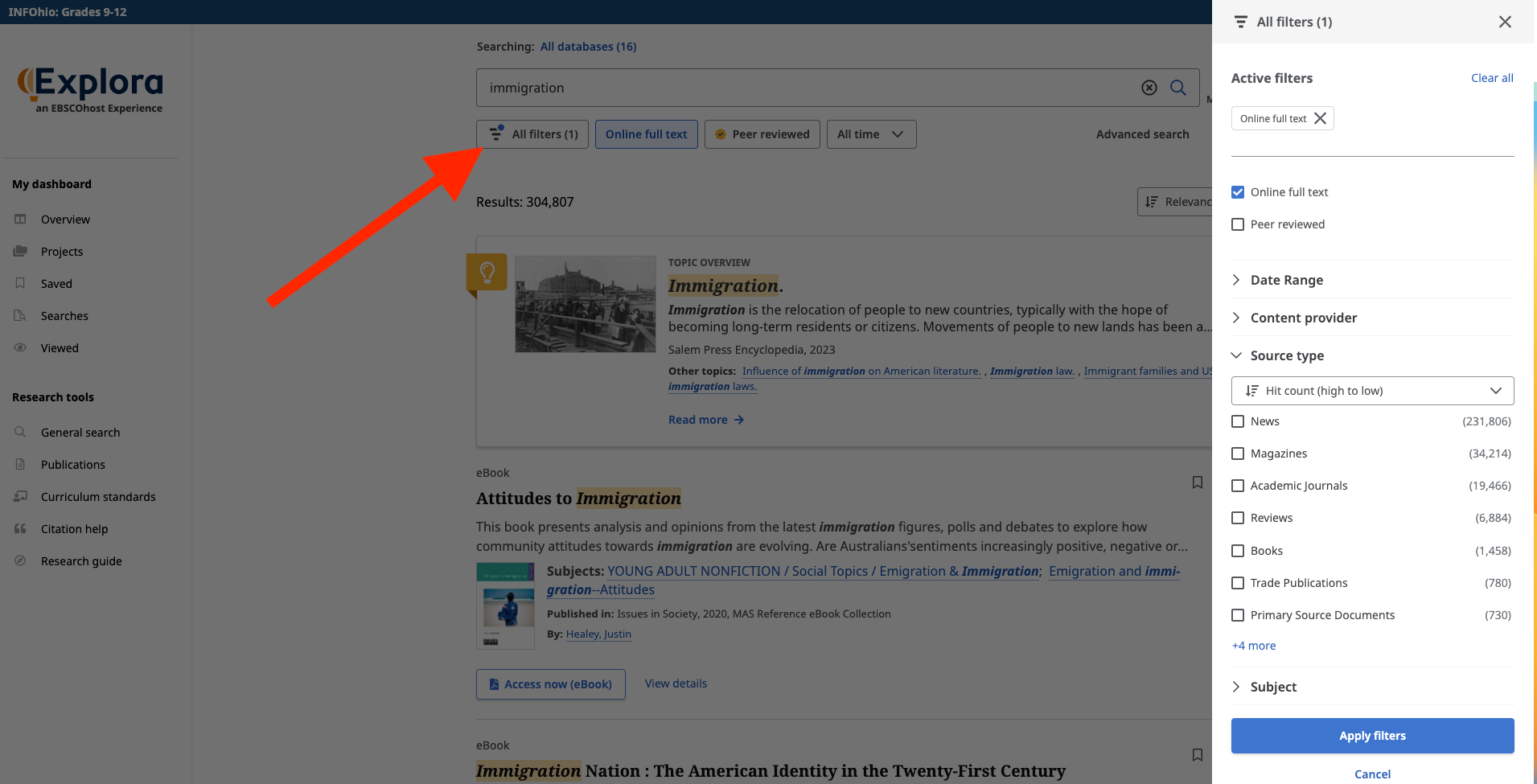 Users can now access the content from the search results page by clicking the Access options drop-down menu. All articles are available in Online full text, PDF, or both.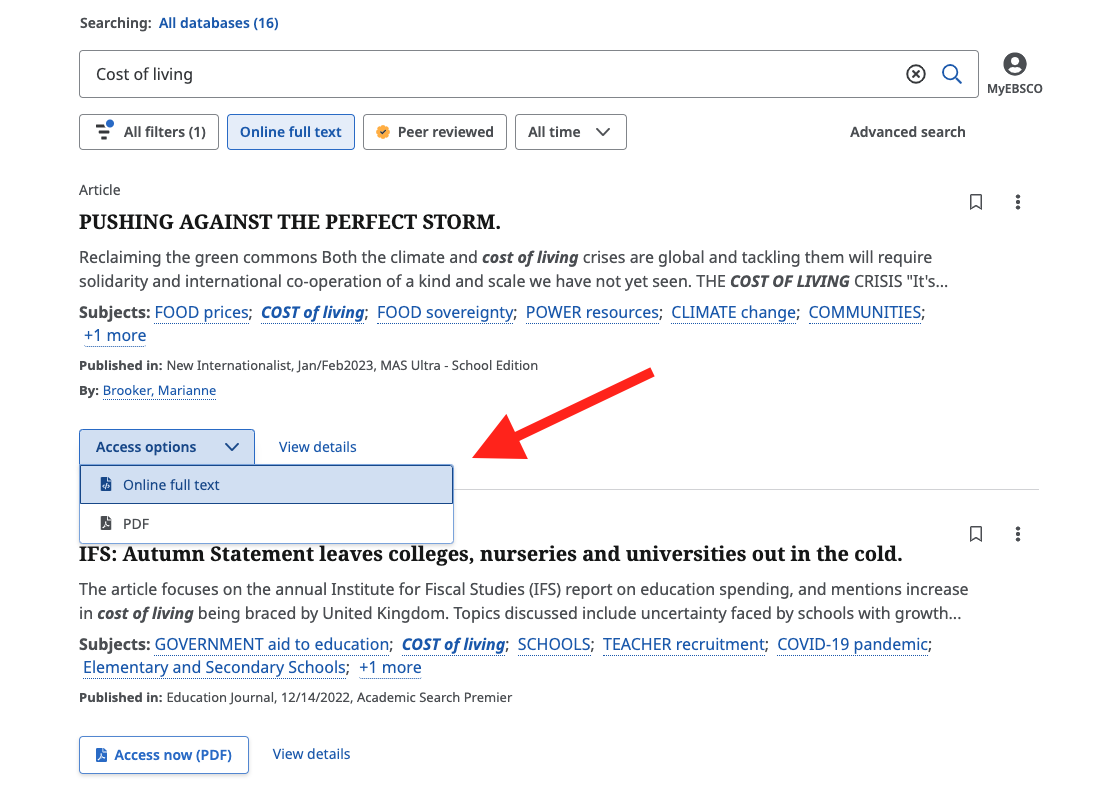 Text-to-speech is now available on Online full text and the PDF version of the materials.

Sharing features are still available in the new interface. To share an article, click the share button icon in the top right corner. Click Create link for a URL providing direct access to the article. This replaces the Permalink feature in the previous interface.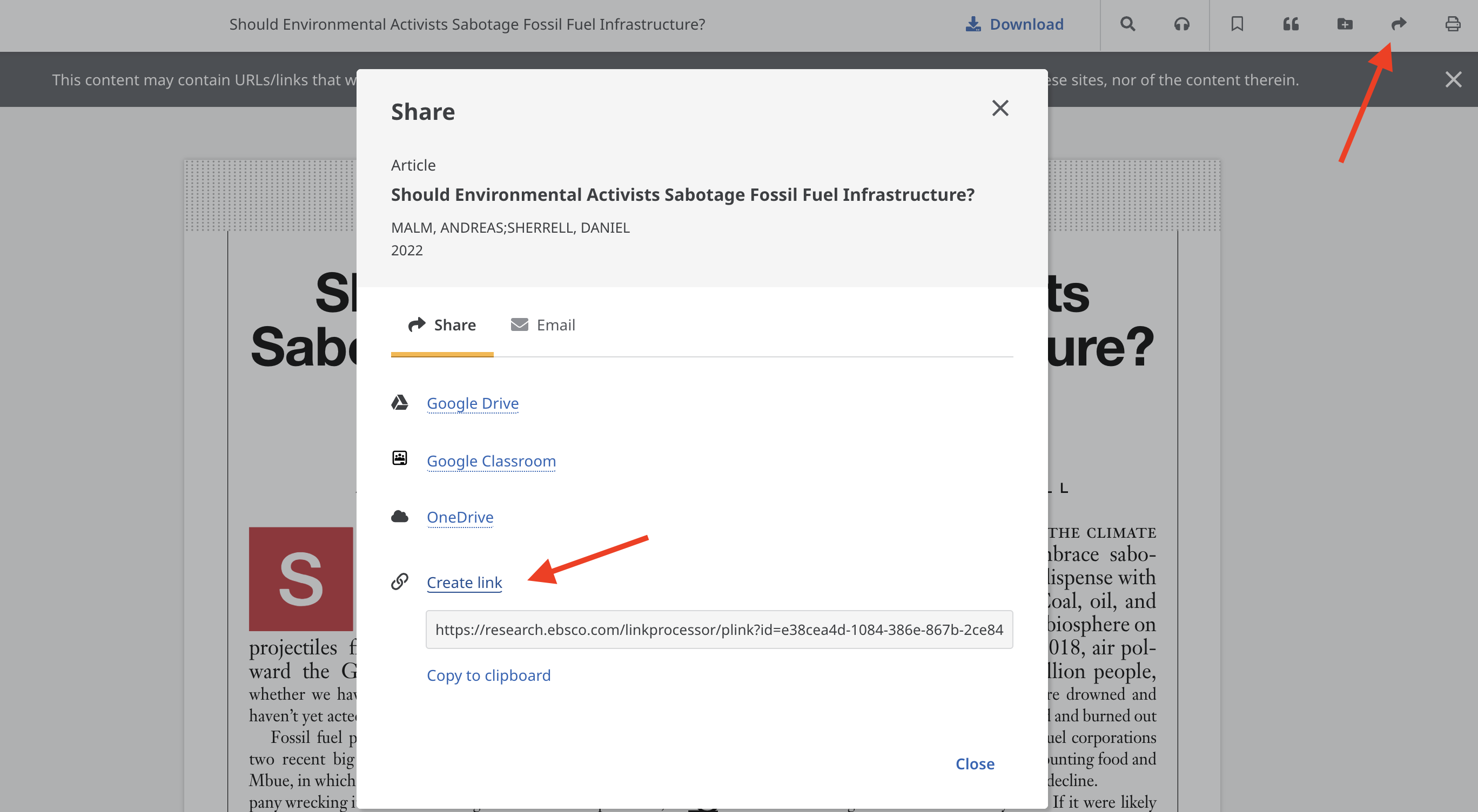 For more information about these changes check out the EBSCO video tutorials for each Explora resource:
As INFOhio moves to these updated Explora interfaces, we will be temporarily removing any blogs, articles, and professional development classes from our site to make the needed changes. To stay informed about INFOhio updates consider following us on social media and signing up for our newsletter.

If you have questions about the updates to Explora or any other questions, please reach out to INFOhio at support.infohio.org.