World Book Early Learning, provided at no cost to Ohio schools by INFOhio and Libraries Connect Ohio, has some new features.
The color brown has been added to the palette in the coloring activities. This was an enhancement requested by INFOhio users.
Explore the coloring activities by selecting the Activities tab and then choosing the item that looks like a paintbrush.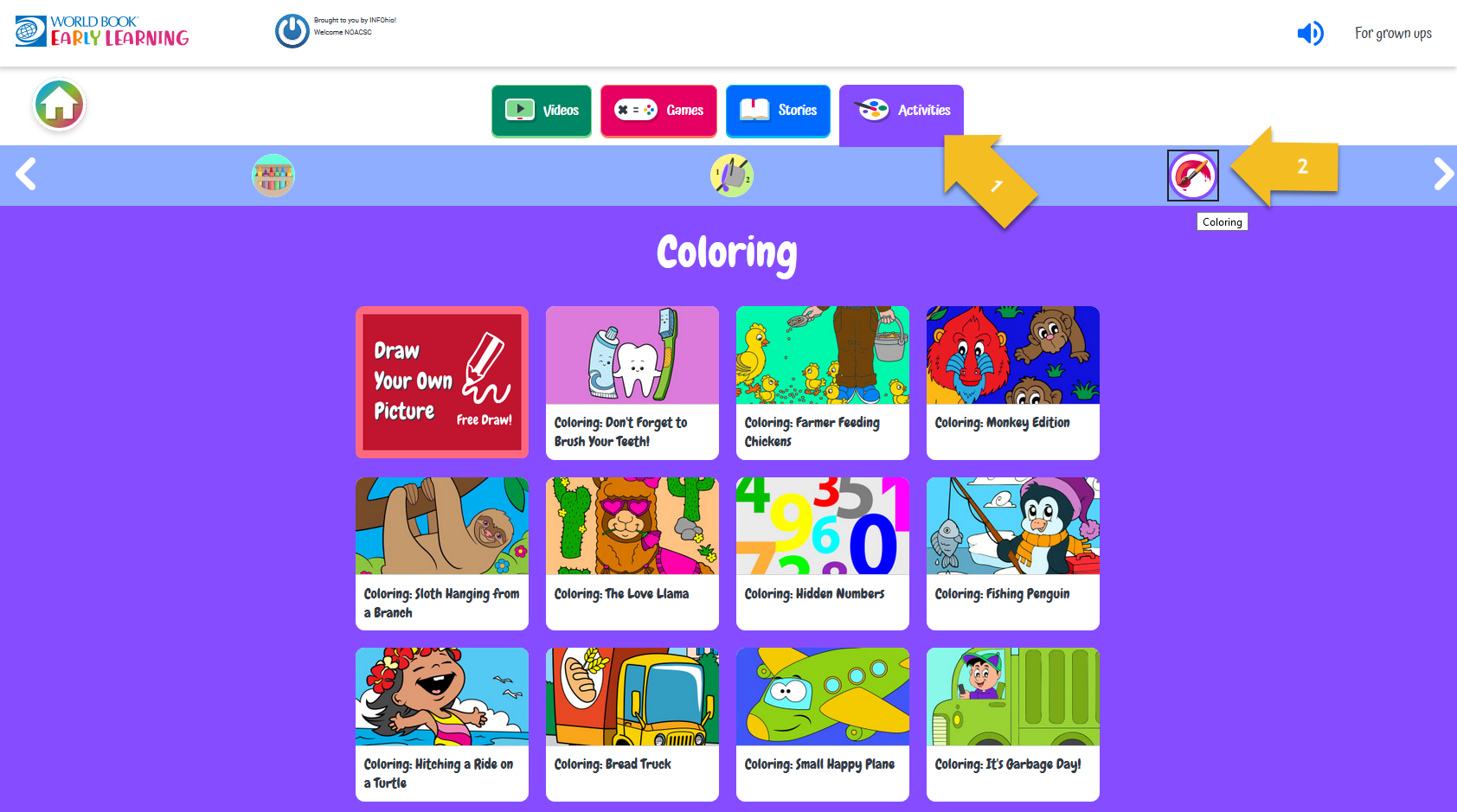 Once you select the image you'd like to color, you can choose to use a virtual paintbrush, paint bucket, marker, or colored pencil.
Additionally, two new tracing games have been added: Insects and Sea Creatures. Explore the tracing activities by selecting the Games tab and then choosing the item that looks like a pencil tracing a circle.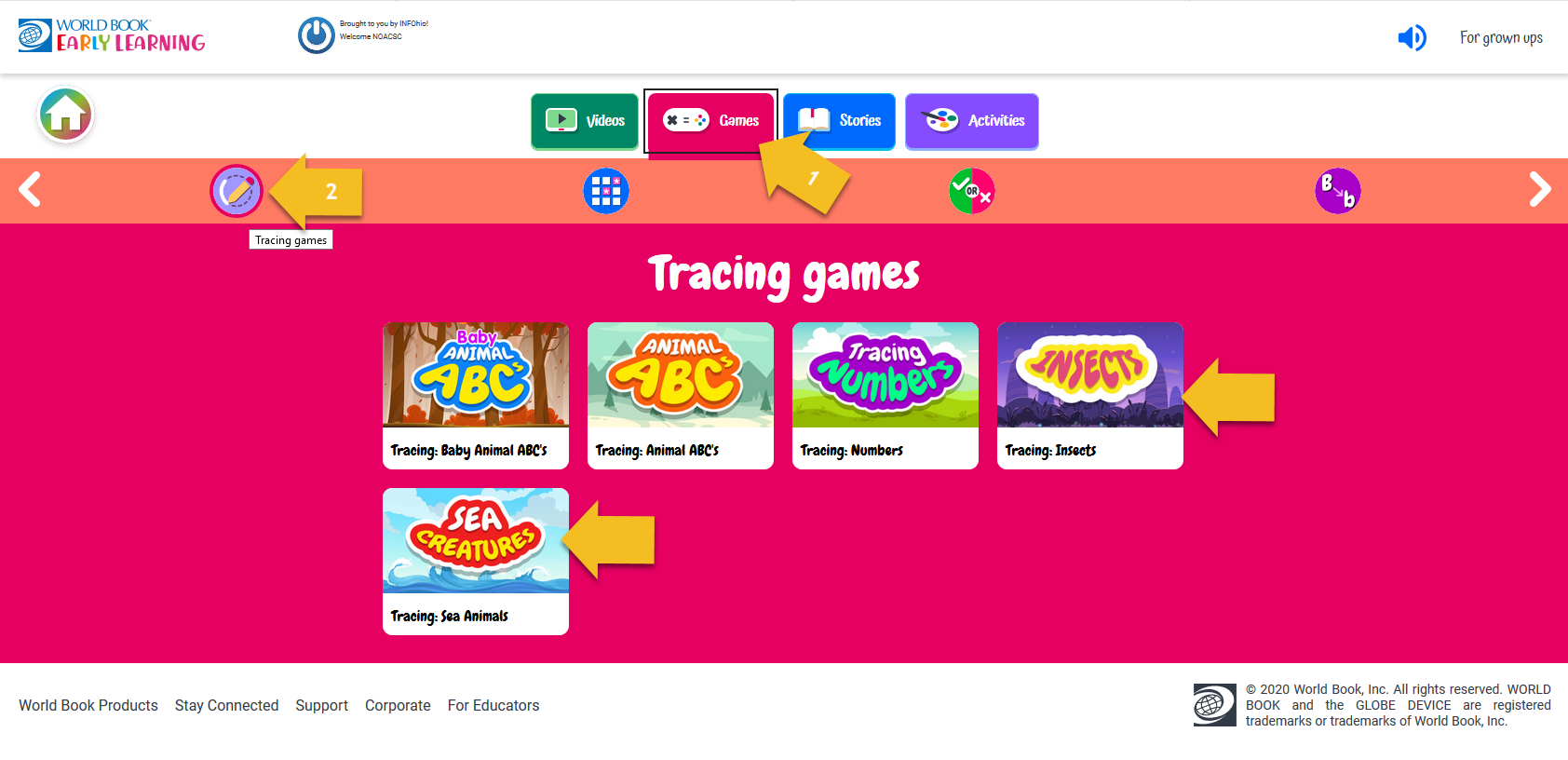 These tracing games focus on tracing letters to spell sight words.
Find World Book Early Learning on the INFOhio website when you click the Ages 3-5 button or the Grades K-5 button on the INFOhio homepage. To bookmark World Book Early Learning or link to it from school webpages or a learning management system, use this URL: https://www.infohio.org/resources/item/early-world-of-learning.
To learn more about how to integrate World Book Early Learning into classroom instruction, complete the World Book Early Learning class in the Ages 3-5 Digital Content Learning Pathway or in the K-5 Digital Content Learning Pathway. Find these Learning Pathways and more professional development and training options on INFOhio Campus.
If you have questions about World Book Early Learning or other INFOhio resources, please contact us at support.infohio.org.