Monday Mini Lessons Model Remote Teaching Best Practices
INFOhio provides resources and web tools at no cost to all Ohio's teachers. Articles, videos, eBooks, and learning modules are available to use in lesson plans and learning activities. To support educators integrating digital content into instruction and remote teaching, INFOhio has created Monday Mini Lessons—videos that showcase best practices for remote teaching using INFOhio's high-quality digital content.  
Monday Mini Lessons focus on strategies educators need to connect with and engage students during this time of social distancing. These model lessons are practical approaches with learned best practices to support the use of digital content in instruction whether face-to-face or virtual. You can learn more about how to use and navigate INFOhio's resources and web tools in INFOhio Learning Pathways, just one option for flexible PD from INFOhio Campus. 
Literature Circles Using eBooks from Storia
March's Monday Mini Lessons uses eBooks from Storia as reading choices for literature circles. Learn more about how to use eBooks to support literacy in remote settings and strengthen engagement for elementary students.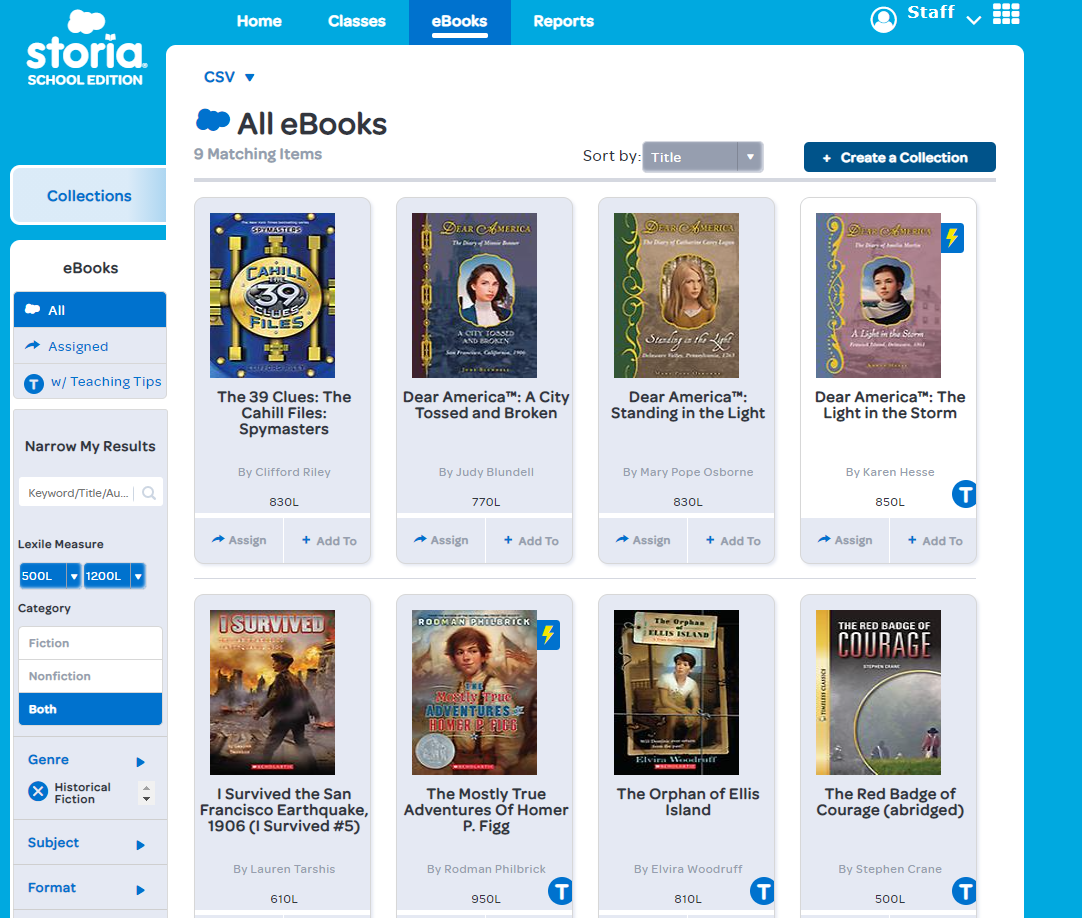 Scholastic's Storia is an eBook platform with over 350 titles for students in grades 4 and 5. Unlike other eBook platforms provided by INFOhio (BookFlix, Highlights Library), Storia requires students to log in using their own username and password and provides a personalized interface where they can browse for, choose, and read popular books. With built-in tools such as read-aloud, highlighting, and notetaking, Storia meets many of the Best Practices for Digital Reading. Storia includes teacher monitoring tools as well. Teachers can view reports of how long students read, the number of pages read, and whether students took notes or highlighted. These reports are helpful in gauging student engagement with the book and for sharing data with parents. To learn more about how to use Storia, take the self-paced class in INFOhio's Learning Pathways. You can earn contact hours after completing a quiz about what you learned. 
Literature Circles, or Lit Circles, are designed to help students connect to what they are reading and may take many different forms. In fact, according to How to Create a Classroom Literature Circle, the keys to success for Lit Circles are adaptability and simplicity. These features make Lit Circles an excellent tool for ELA, but also for incorporating other content areas as well. Lit Circles rely on the discussions of the small group of students who are often grouped together based on similar interests - history, nonfiction, fantasy or other book genres. Central to the success of Lit Circles is student choice. When students get to pick what they read, the buy-in is strong and engagement in the content blossoms.
Many teachers implement Lit Circle roles for students. These "jobs" provide the readers with distinct responsibilities within their groups and are the springboards for the discussions when Lit Circles meet. Students may serve in roles such as "Word Sleuth" or "Passage Picker." As students read and discuss, their roles help them integrate the goals or activity set by the teacher into the text they are reading. Student roles change as well so that each student gets the chance to think about what they have read through different lenses.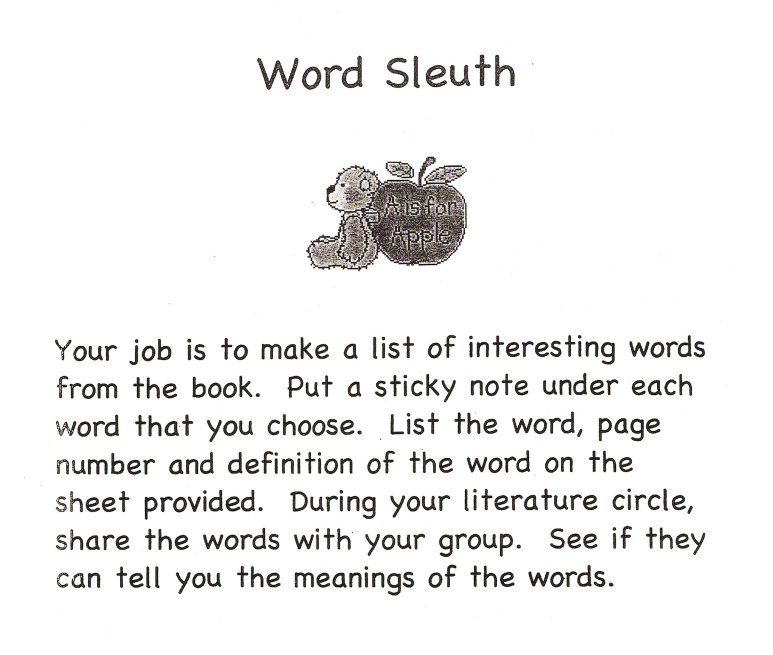 For more information on Lit Circles, check out these resources:
In this Monday Mini Lesson, the teacher is meeting with each group of 5th grade student readers remotely. The activity for the day is to discuss the chapter read and find details about the main character that will help them determine the theme of the text. 
RL.5.2 Analyze literary text development. a. Determine a theme of a story, drama, or poem from details in the text, including how characters in a story or drama respond to challenges or how the speaker in a poem reflects upon a topic.
If students have chosen a nonfiction title, they will find the details that support the main idea of the text.
RI.5.2 Analyze informational text development. a. Determine the main ideas of a text and explain how they are supported by key details.
This lesson also features Best Practices for Digital Reading including:
The use of digital text and technology must be matched with student need and scaffolded.

Teach digital operations for navigations and activation of digital text as part of a reading lesson.

Students should recognize and use digital tools while reading digitally to maximize comprehension.

Digital text should be high-quality ("high-quality writing, images, narration and audio support, as well as extensive navigational controls for interactivity.") Cahill and McGill-Franzen, 2013.

Students should engage, communicate, connect, create, and reflect when reading digital text.

Students should have a plan and prioritize outcomes before reading a digital text.
The students in the Lit Circles were grouped after completing a Student Interest Survey. This tool prompted students to identify their interests, including the type of books they prefer reading.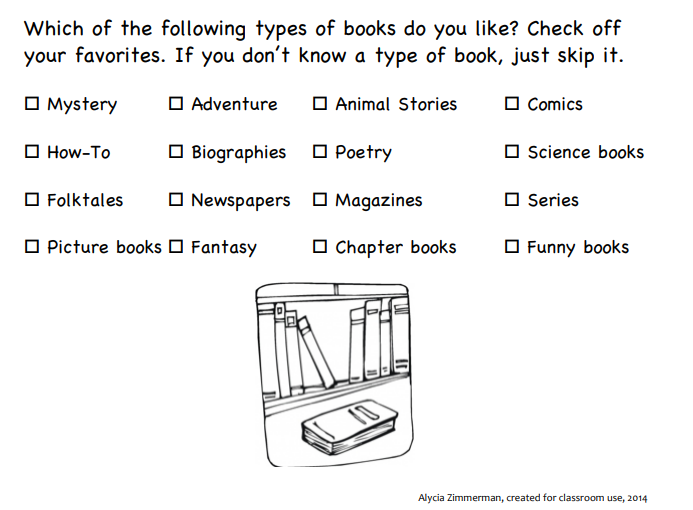 In the lesson modeled, the teacher is working with students who prefer historical fiction. She helped each group find just the right book in Storia by showing them how to browse and search for books. The students in the History Heroes group agreed on the title The Mostly True Adventures of Homer P. Figg.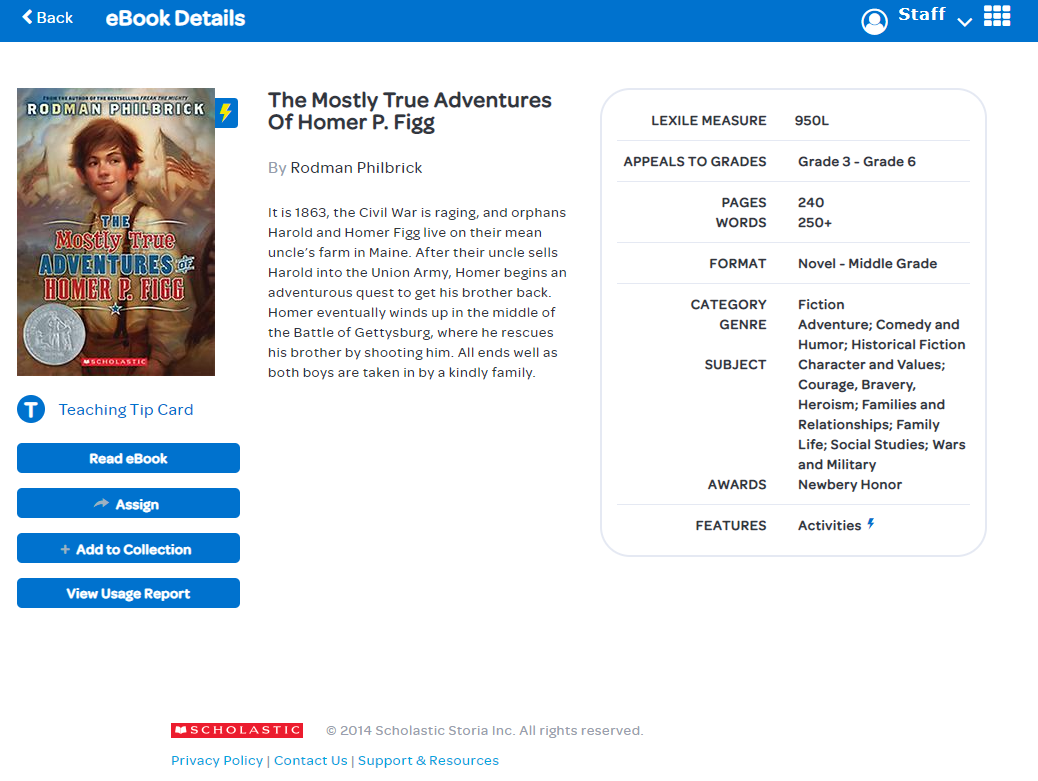 Each student has a Lit Circle Log (see the Lit Circle resources in the bulleted list above for possible graphic organizers to use) where they record their reflections, take notes on discussions, and share thoughts on the book. This teacher uses Google Drive so that students can easily access their log and share ideas with group mates. The Lit Circles meet once a week and the teacher moves from group to group - or breakout room to breakout room. Students have a role in their groups and the activity for the day is to discuss the findings for each role. Students understand the requirements for their roles and are asked to come prepared to discuss their chosen book. This lesson portrays the Passage Picker's discussion for chapter 5 of the novel. The Save the Last Word for me concept comes from Mini Lessons for Literature Circles by Harvey Daniels and Nancy Steineke. In this activity, the Passage Picker is asked to save their response to the passage chosen last, allowing other students to contribute their own thoughts about the text.
Watch our March Monday Mini Lesson: Using Storia to Support Literature Circles and reflect on how you can modify this lesson to use in your own teaching practice.
Extending the Learning
To continue and expand on this mini lesson some lesson extensions could include:
Many of the books in Storia have built-in videos and activities. Use these as needed for additional discussion starters.

Do a search in Storia for titles with Teacher Tip Cards. These provide helpful suggestions for teachers such as vocabulary words, group work, and guided questions.

Use Book Nook to further the students' engagement with the book they read. Students can work in their groups to create a book trailer. 
More Ways to Use Storia in Teaching and Learning
There are other ways to use Storia in the classroom. Explore other Teach With INFOhio blogs that provide integration ideas for using Storia and other digital resources:
Interested in implementing Lit Circles in your classroom? Watch this Learn With INFOhio Webinar, (Almost) Paperless Literature Circles.
Check out these documents that may be helpful when using Storia resources:
Monday Mini Lessons will continue throughout the school year, focusing on new themes and practical applications for your teaching practice, using INFOhio's licensed digital content. If you have questions or comments, we are here to help! Please contact us at support.infohio.org.