Monday Mini Lessons Model Remote Teaching Best Practices
INFOhio provides resources and web tools at no cost to all Ohio's teachers. Articles, videos, eBooks, and learning modules are available to use in lesson plans and learning activities. To support educators integrating digital content into instruction and remote teaching, INFOhio has created Monday Mini Lessons, videos that showcase best practices for remote teaching using INFOhio's high-quality digital content.  
Monday Mini Lessons focus on strategies educators need to connect with, and engage, students during this time of social distancing. These model lessons are practical approaches with learned best practices to support the use of digital content in instruction whether face-to-face or virtual. You can learn more about how to use and navigate INFOhio's resources and web tools in INFOhio Learning Pathways, just one of the options for flexible PD from INFOhio Campus. 
Teaching with BookFlix
September is all about building connections with students in INFOhio's Monday Mini Lessons. Learn more about how to use eBooks from BookFlix to support Ohio's Social Emotional Learning Standards in remote teaching for primary students.  
In this BookFlix mini lesson the standards and best practice focus is on Ohio's Social Emotional Learning Standards Competency A: Self Awareness and a Best Practices for Digital Reading component that adults should interact with young readers when using digital text. Previous experience and an introduction to using BookFlix as a tool for learning will be helpful for students throughout this lesson. 
Watch our first Monday Mini Lessons: Using BookFlix to Teach Self-Awareness and reflect on how you can modify this lesson to use in your own teaching practice.
Extending the Learning
To continue and expand on this mini lesson a seamless extension would be to share the nonfiction companion text, Empathy: I Know How You Feel! by Liz George, that is already available within the BookFlix resource. You could share the differences between informational and fictional text, discuss text features, and have students check out the puzzles, games, and websites that accompany this text pair, as seen in the image below. Another addition to the lesson could be to continue completing the empathy map as a whole group or providing an empathy map template to students so they can use this with a personal story of their choosing.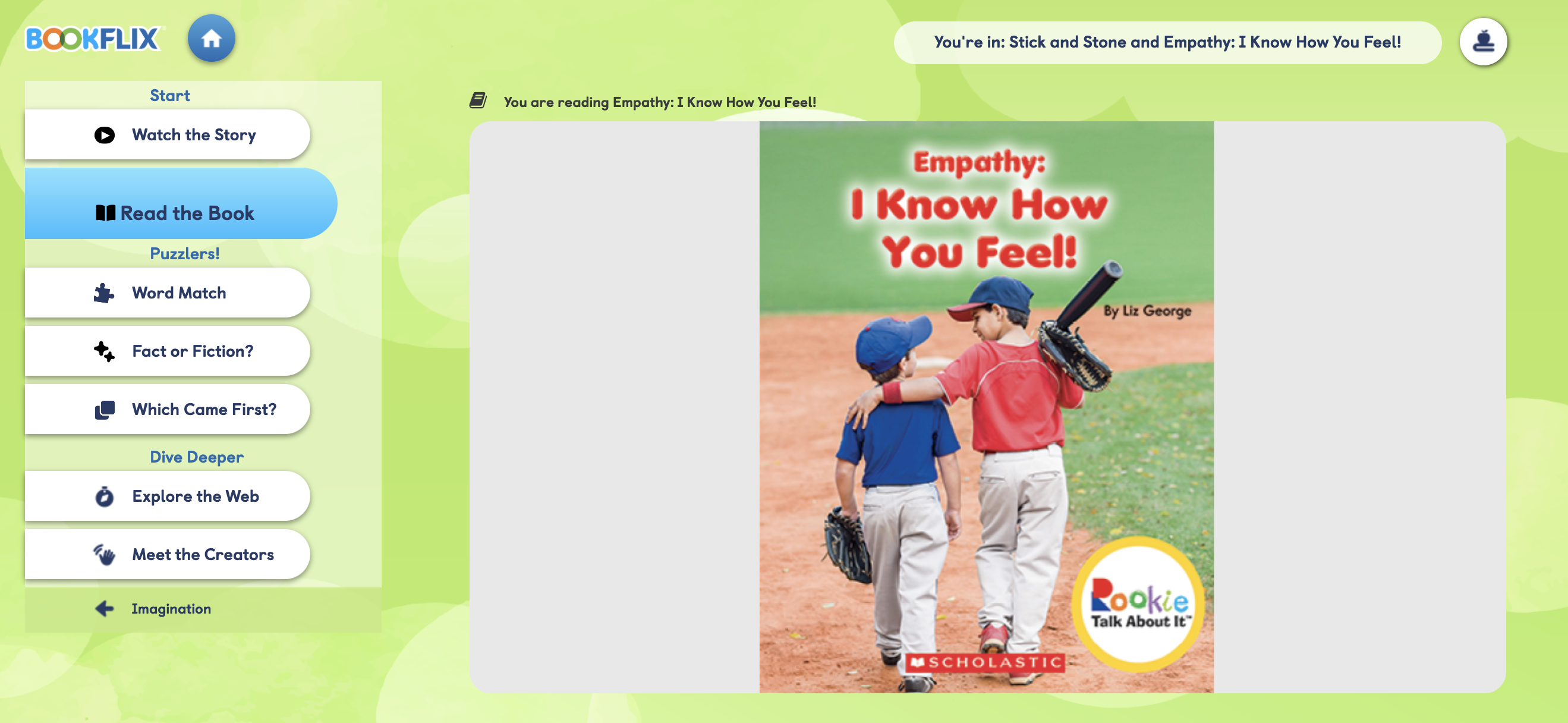 More Ways to Connect BookFlix to Instruction
There are other ways to connect BookFlix with Ohio's Social Emotional Learning Standards and instruction. Explore other Teach With INFOhio blogs that provide integration ideas for BookFlix:
To learn more about the BookFlix interface check out the BookFlix class available within INFOhio's Ages 3-5 and K-5 Digital Content Learning Pathways.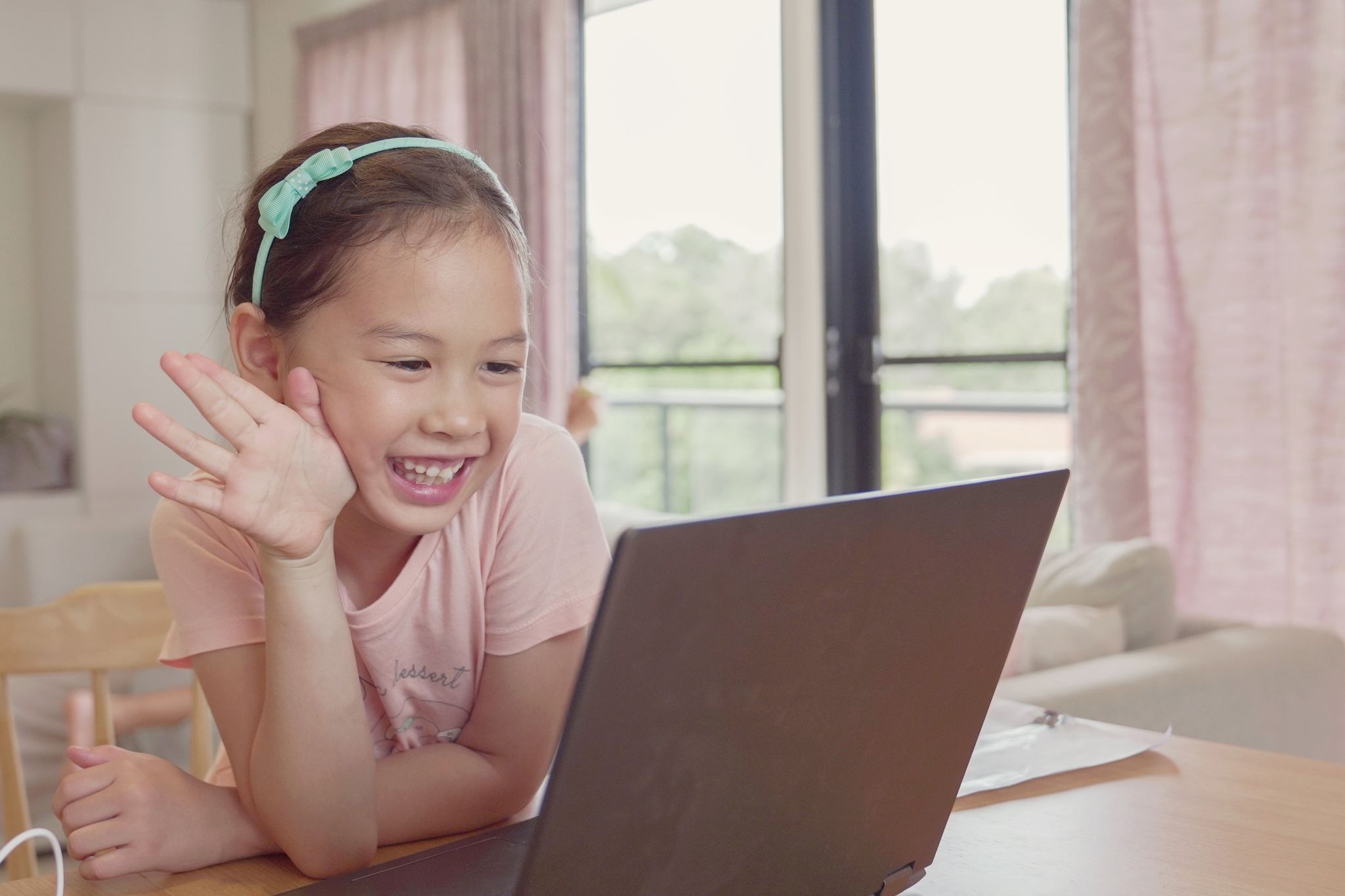 BookFlix is a popular resource for INFOhio users and sharing it is simple. Check out these documents and videos that may be helpful when using this resource:
Monday Mini Lessons will continue throughout the school year, focusing on new themes and practical applications for your teaching practice, using INFOhio's licensed digital content. If you have questions or comments, we are here to help! Please contact us at support.infohio.org.