Do endless vocabulary lists and repeat-after-me exercises leave your language-learning classroom feel stale? Leverage technology to engage your students in language learning at home and on the go with Transparent Language Online. Transparent Language Online (TLO) is a web-based learning platform with over 100 languages, including English. Listening, reading, speaking, and writing activities allow students to develop language skills as they explore the culture and history of the target language. Interactive lessons and activities keep students of all ages engaged as they study colors, letters, and vocabulary.
TLO combines best practices for flipped learning with brain-based research to develop a language-learning approach called "Declaratively Accelerated Blended Learning." By assigning targeted vocabulary lessons to students prior to class, educators can free-up class time for communicative activities. This flipped learning approach combines the best of technology and human instruction to maximize language learning. To read more about how to flip your classroom using this approach, download the white paper, The Right Way to Flip Your Language Learning Classroom.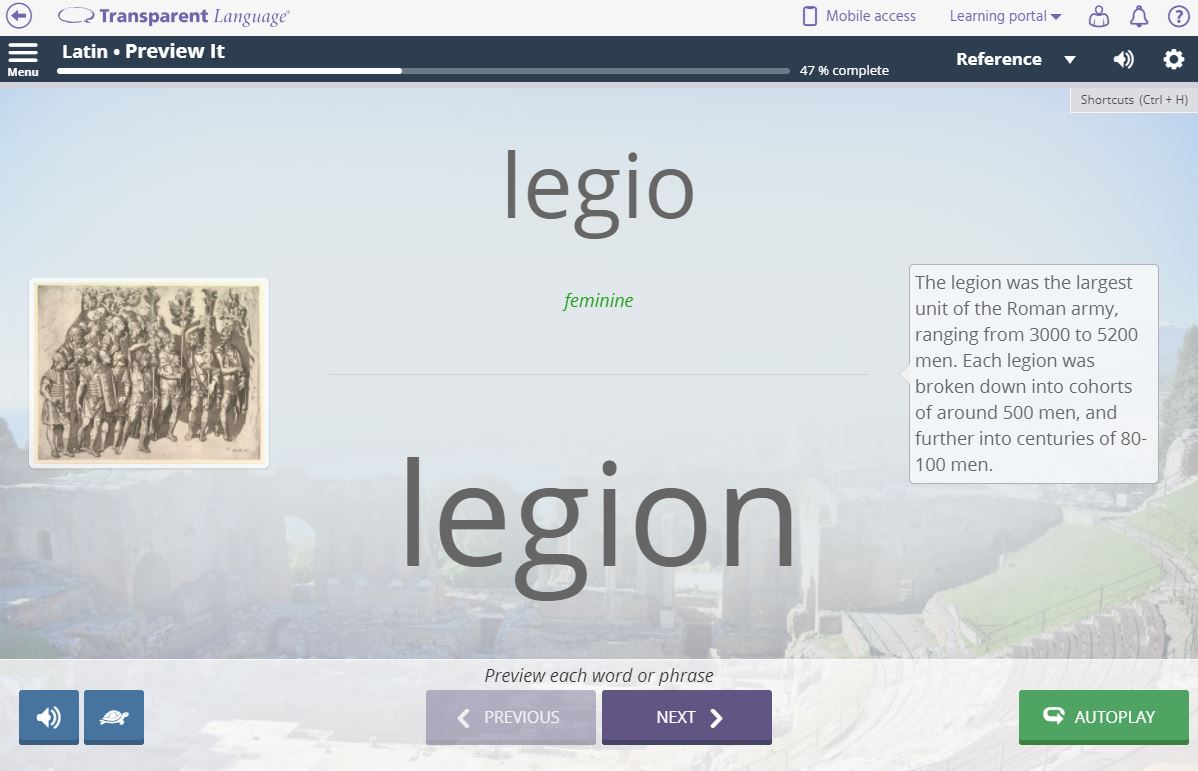 Transparent Language Online is funded in part by a federal IMLS Library Services and Technology Grant (LSTA) through the State Library of Ohio with additional funding through Libraries Connect Ohio partners INFOhio, OhioLINK, and OPLIN. Thanks to funding from RemotEDx, INFOhio offers teacher licenses for Ohio's educators. Individual teacher licenses allow educators to assign and create lessons, run reports, and track student progress. Learn how to register for a TLO Teacher License at no cost to your school or district. With a TLO Teacher License, educators have the tools they need to flip vocabulary instruction, motivate student learning, and author engaging lessons using authentic materials to enhance the language-learning classroom.
1. Flip Vocabulary Learning with Ready-to-Go Vocabulary Sets from TLO
Front-load vocabulary instruction with ready-to-go vocabulary sets from Transparent Language Online. Browse the categories of vocabulary and grammar lessons and courses.
K–12 Quick Start Vocabulary sets include the most common and immediately useful words and phrases as students learn greetings, numbers, days of the week, and more.
K–12 General Vocabulary sets support communicative activities in your classroom by supplementing instruction for topics including, asking for directions, eating at a restaurant, and additional useful expressions.
Teen Voices are courses created for middle school and high school language learners to expose students to common vocabulary and functional grammar by focusing on the lives of teens. Teen Voices courses are designed to complement any curriculum.
With a Transparent Language Online Teacher License, educators can assign lessons and track the time students spend learning. Reports serve as a formative assessment and allow educators to plan for task-based and communicative activities to complement the vocabulary learning completed outside of class. TLO Teacher Licenses are available to Ohio educators at no additional cost to the educator or the school district. Learn how to flip your language learning classroom with free education resources, including white papers and training videos from TLO.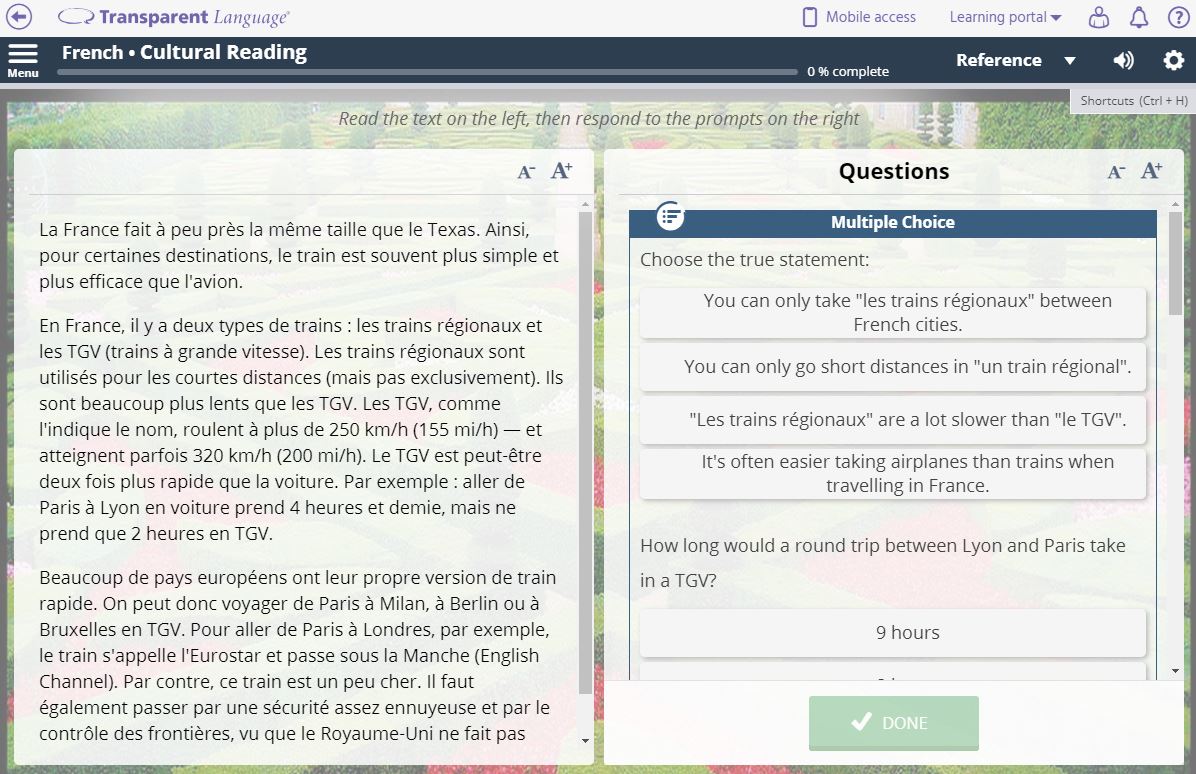 2. Keep Students Motivated by Goal Setting
Use student feedback and goal-setting tools in Transparent Language Online to foster social and emotional learning while keeping learned vocabulary fresh. Ohio's Learning Standards for Social and Emotional Learning highlight the importance for both middle school and high school students to "set, monitor, adapt, and evaluate goals to achieve success in school and life."
Encourage students to set a personal goal for time spent each day practicing language learning in Transparent Language Online. Students can use the My Personal Goal tool within the Learning Portal to set a learning goal from 15–60 minutes a day or customize the amount of time they choose to spend. Learn more about goal setting in this TLO Learner Overview Video and the different activities available to learners to help them achieve their language-learning goals.
Use the Learning Portal to keep vocabulary learning fresh. On the dashboard in the Learning Portal, students can see a breakdown of fresh versus stale words. Meeting daily personal goals is easy by selecting the options to refresh all vocabulary or the 10 most stale words. Ask students to refresh selected vocabulary before a big test.
Monitor student learning from the Instructor Portal. Educators can run a Learner Activity Report and a Class Activity Report. Both reports detail the number of sessions, learned vocab, and time spent in the Learning Portal. Send messages of congratulations when students hit a personal learning goal streak. Offer extra encouragement to students with stale vocabulary or who have let their personal goals lapse.
Educators can set recurring reports to run automatically on a set schedule, with completed reports delivered straight to the educator's email inbox. By maximizing the student goal-setting tools in the Learning Portal with reports in the Instructor Portal, educators can monitor student progress and motivate student learning. Learn more about how to generate class and student reports in TLO Instructor Portal Overview Video (Part 2).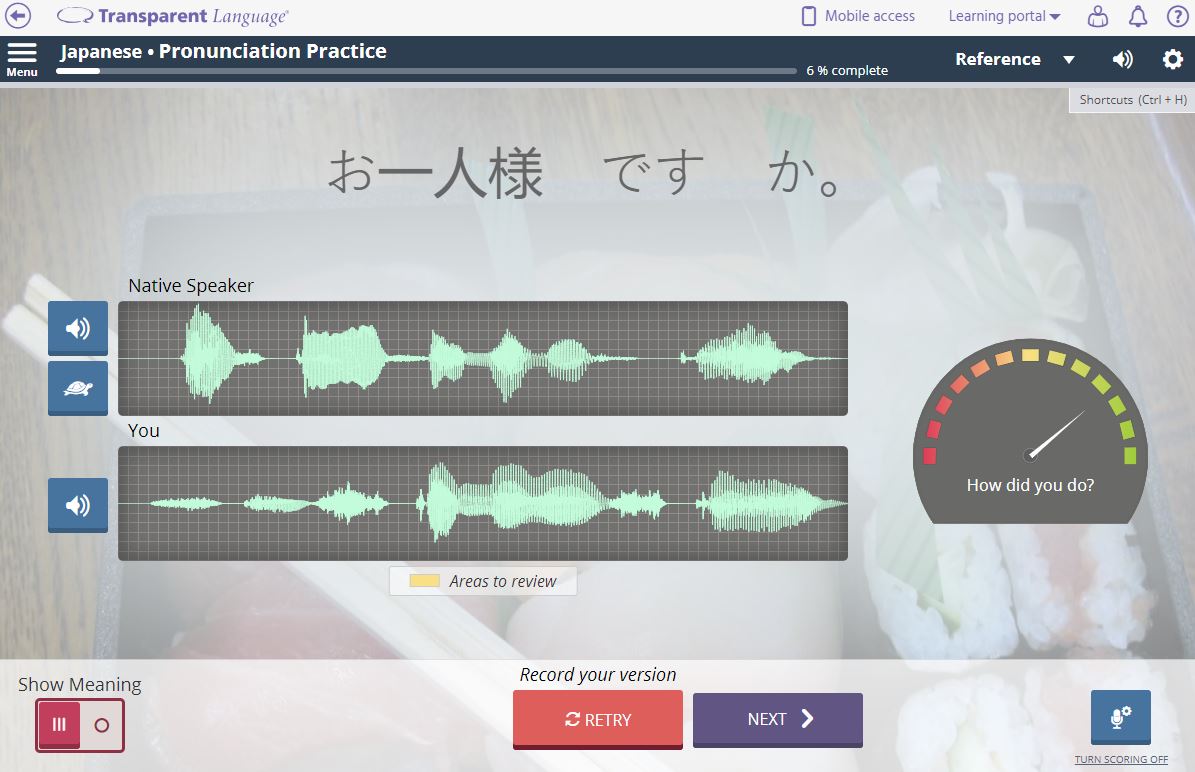 3. Make Learning Meaningful with Authentic Material Using the Lesson Authoring Tool
Create engaging vocabulary lessons using authentic materials like newspapers, magazines, advertisements, song lyrics, or videos with the lesson authoring tool available in the Instructor Portal.
Front-load vocabulary learning for an upcoming unit on food and dining by creating lessons using menus and restaurant reviews from the target language.
Supplement existing units on weather and numbers by authoring lessons using content from news outlets and weather reports from the target language.
Personalize holiday lessons with songs and lyrics to supplement vocabulary instruction and highlight the intersection of culture, tradition, and language.
Educators can select words and phrases from the authentic material within the lesson authoring tool. Vocabulary identified from authentic material can be added to the student's Learned Vocab tracker in the Learning Portal, to help ensure that learned vocabulary does not become stale. Take learning beyond vocabulary by authoring lessons that focus on developing listening, speaking, writing, and grammar skills. Time spent on lessons and activities created using the lesson authoring tool can be monitored using the reports in the Instructor Portal of Transparent Language Online. Learn more about assigning lessons and the lesson authoring tool with the TLO Instructor Portal Overview Video (Part 1).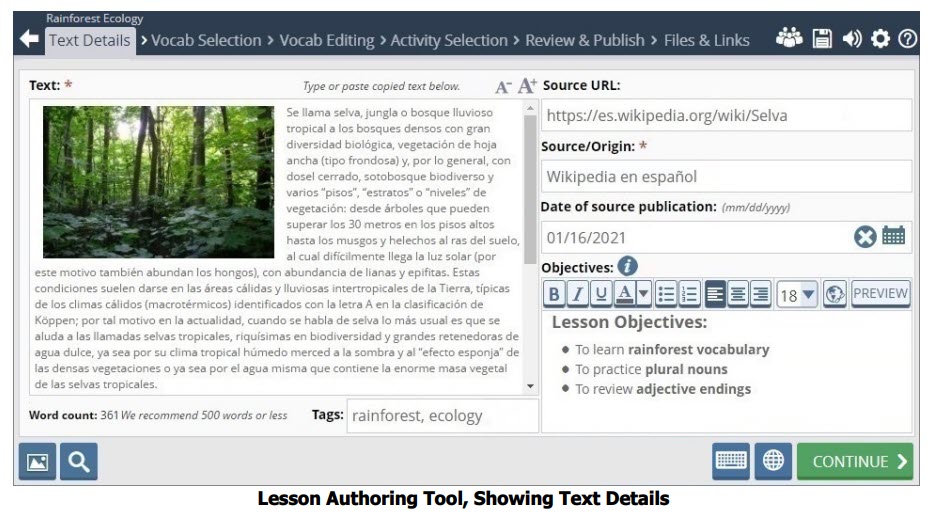 Learning On The Go With TLO Mobile
In a flipped learning language classroom, educators can maximize class time as students build vocabulary outside of the classroom. Time learning outside of class can happen anytime, anywhere with Transparent Language Online's mobile app. Students can swipe, click, and tap their way to learning on the go. Students can access assigned lessons from the mobile app with the same functionality as when accessing the Learning Portal from a computer.
Try it Out in Your Classroom!
Transparent Language Online is suitable for students in grades 4–12 and is available at no cost to Ohio's students and educators through INFOhio. For your privacy, INFOhio strongly encourages not using any personally identifiable information when creating an account for students. To learn more about creating student accounts, please visit the Transparent Language Online information page and open the door to new cultural and language-learning experiences for your students. As always, share how #INFOhioWorks for you on social media. Stay Connected by joining the INFOhio Community group in Open Space!
We are here to help! If you have questions visit support.infohio.org.