RemotEDx and INFOhio will provide free access to additional premium digital resources beginning July 1. These resources are licensed through the RemotEDx initiative and will be accessible through the RemotEDx Exchange website and the INFOhio website. 
Transparent Language Online, designed for students in grades 4-12, is an online language learning platform with more than 100 languages, including English. Learners are introduced to a language with listening, speaking, reading, and writing activities. 
Individual teacher licenses have been added to INFOhio's subscription to Transparent Language Online. Individual teacher licenses allow teachers to assign lessons, run reports, and track student progress.
Follow these steps to request a teacher license: 
Teachers must first create an account for Transparent Language Online. On this page click the green Open button and then choose Sign Up to create your account.
After your account is created, request instructor-level access by filling out this form: Instructor Access to Transparent Language Online.

Your account will be promoted to instructor-level access after INFOhio verifies that you are a school staff member at an Ohio school.

After instructor-level access is granted you will receive an email with additional information.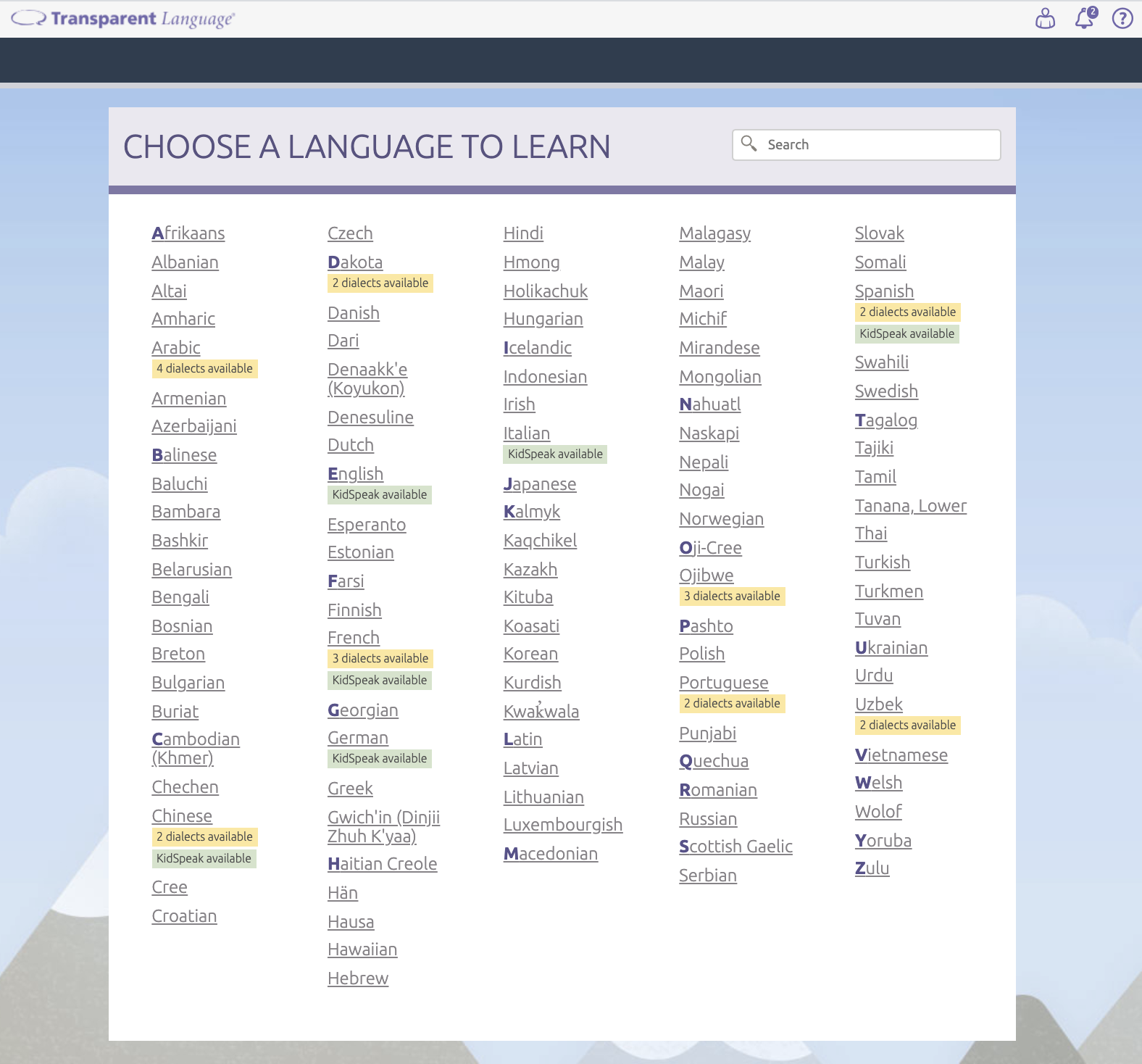 For more information about the Transparent Language Online Instructor Portal, INFOhio will be hosting two webinars. Register for Part 1 and Part 2 by clicking the links below:
Have questions? INFOhio is always here to help. For questions, comments, and additional support contact us at support.infohio.org.