A collection of science, technology, engineering, and mathematics instructional materials including science lessons, videos, interactive learning activities, and eBooks from Harvard University's LabXchange have been added to Educator Tools.  
LabXchange brings together high-quality content from a variety of sources in the form of online learning assets, including videos, assessments, and simulations. In the example below, content centered around simple machines has been curated into a learning pathway.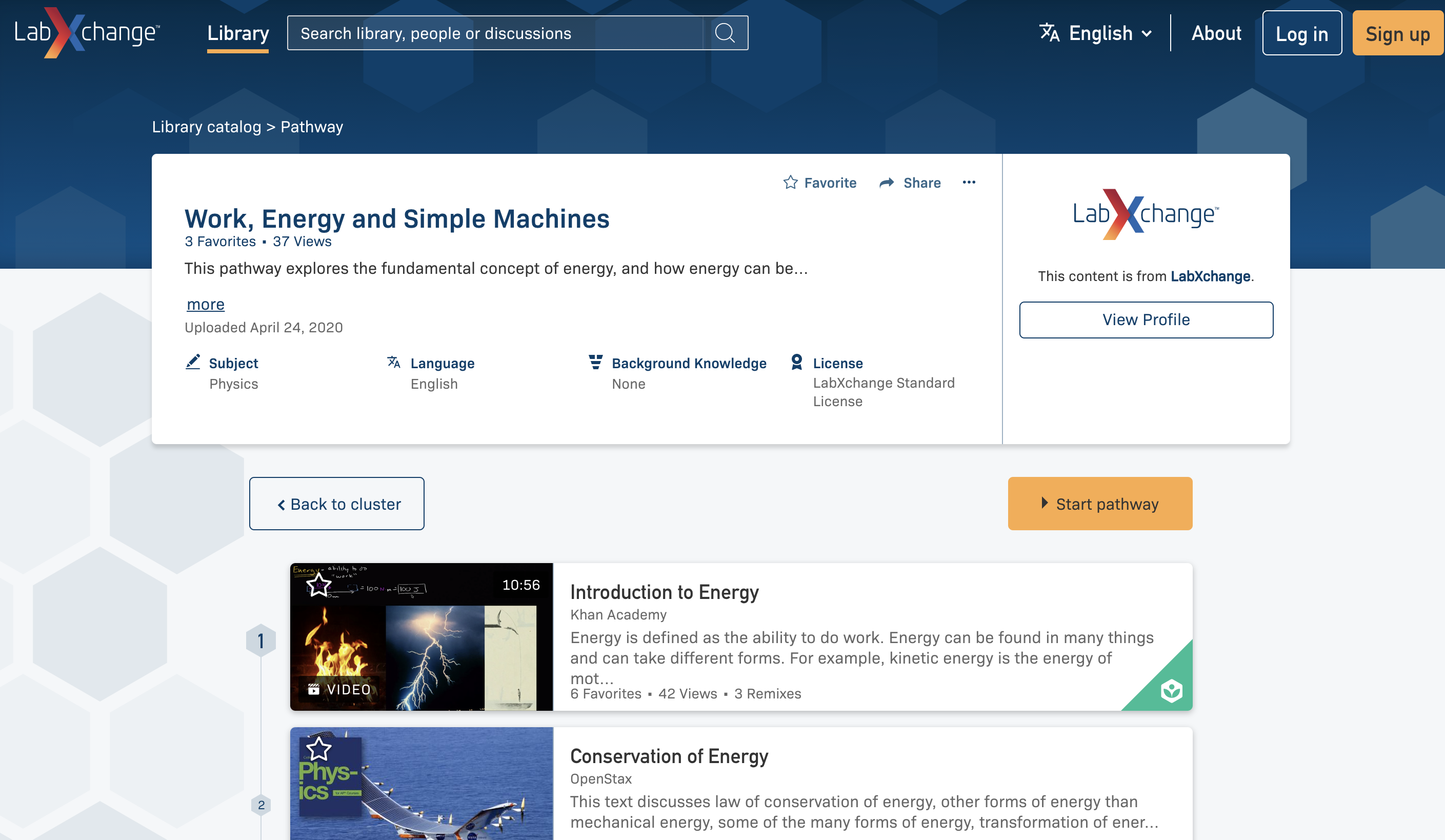 Educator Tools offers resources to support Ohio's Learning Standards and aligns inquiry skills with current educational trends and practices. Search or browse by subject, grade level, or instructional trend to find articles, videos, lesson plans, best practices, flyers, tip sheets, and more.
To find the LabXchange content go to Educator Tools and do a keyword search for "labxchange." Over 100 instructional materials are included from LabXchange.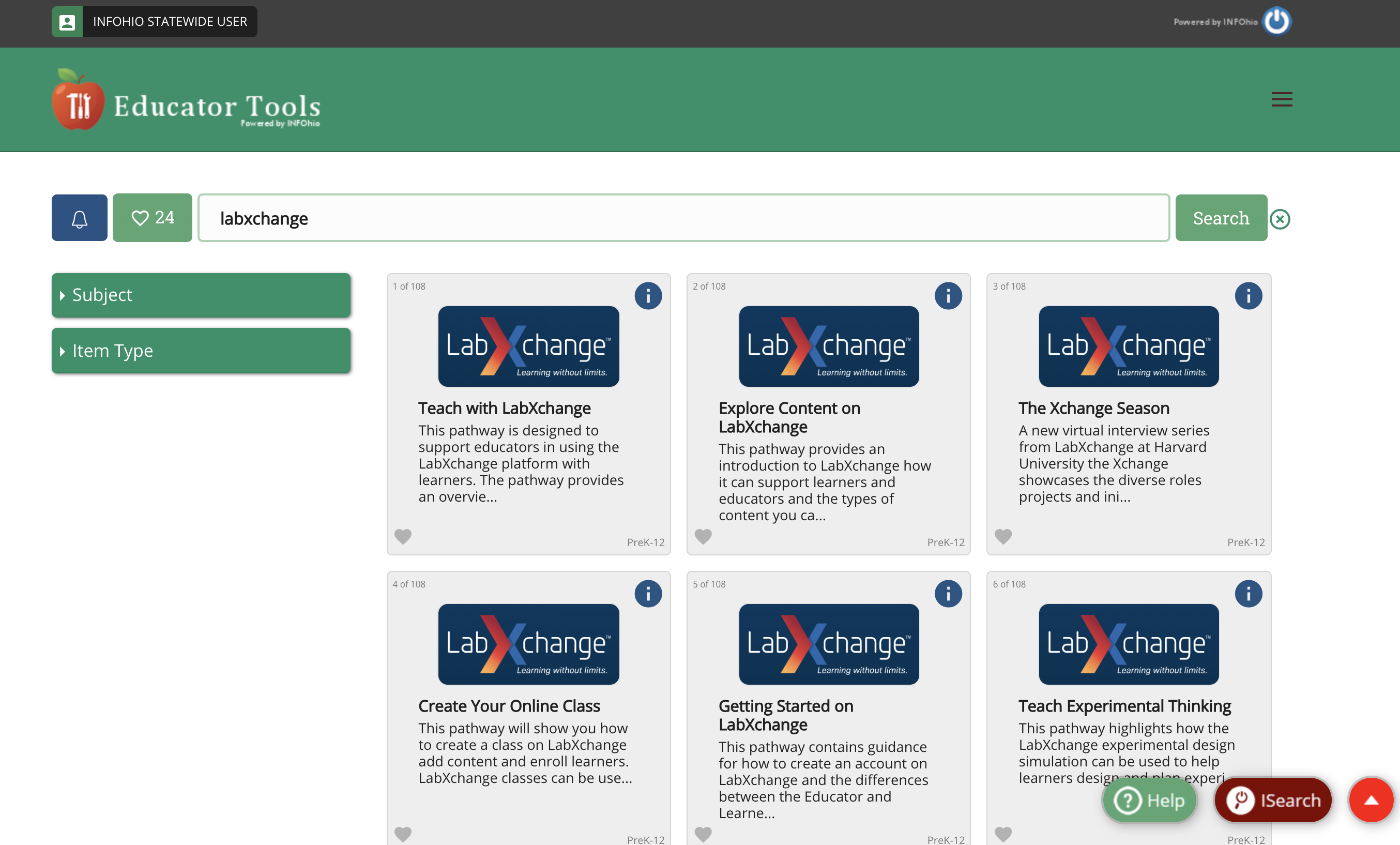 Have questions? INFOhio is always here to help. For questions, comments, and additional support contact us at support.infohio.org.