There is so much to do at the beginning of the school year. 
Not only do school librarians prepare for student learning, they also prepare to support teacher instruction. From curating and delivering the information students and teachers need, to managing a space used by staff and students, school librarians have a list of must-dos to check off before the doors open for the year. Time is important. Efficient tools are essential. 
INFOhio's BLUEcloud Library Services can help.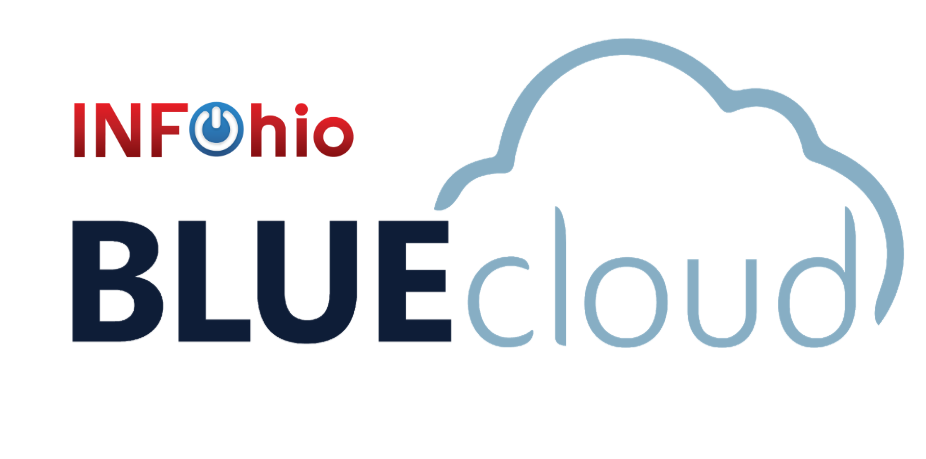 INFOhio Library Services and Technical Support

More than 80% of Ohio schools use the SirsiDynix Library Services Platform supported by INFOhio. The BLUEcloud suite of products is the next generation automation system.
BLUEcloud includes:
ISearch From a single search box, students and teachers will discover all the materials in their school library along with INFOhio's digital collection of magazines and journals, newspapers, reports, primary sources, encyclopedias, videos, and eBooks.
BLUEcloud Central BC Central, the new browser-based hub for BLUEcloud Staff Functions like BLUEcloud Cataloging and BLUEcloud Circulation, allows library staff the flexibility to choose the features and functions that best meets their needs. 
BLUEcloud Cataloging BC Caltaloging allows library staff to simultaneously search their catalog, OCLC, the Library of Congress, INFOhio, and BLUEcloud MARC; compare records side-by-side, and selectively drag and drop tags from one record to the other; quickly add numerous items to a record - great for adding textbooks, Chromebooks and other large quantity materials; and use catalog templates to create MARC records from scratch.
BLUEcloud Circulation  BLUEcloud Circulation has all the basic circulation tools like check-in, checkout, viewing and paying bills, placing holds, managing transits, and printing receipts.
Mobile Circ Offer more services by taking the library to the classroom and using the self-service kiosk mode. No internet, no worry – MobileCirc is the BLUEcloud solution for circulation when internet access is unavailable. With MobileCirc, weed and inventory the collection in a fraction of the time.
BLUEcloud Training Library staff can learn in an online, self-paced environment to implement the BLUEcloud suite of products into their every day library administration and management. Be sure to visit the BLUEcloud Learning Pathway for how-tos and tips. 
To learn more about BLUEcloud, contact your ITC INFOhio provider.  
To learn more about how #INFOhioWorks for you in transforming instruction and impacting learning, you can download our Teach & Learn with INFOhio: Digital Resources for a Digital Age flyer.
 Questions? Visit support.infohio.org.