Changing Role of School Librarians
On March 12, 2020, Ohio closed all school buildings for an extended spring break. Despite hopes that school would resume as normal, the closure was extended to the end of the year. Schools would finish the year remotely. Educators jumped in feet first, many treading water to stay afloat, while still providing the best learning experiences for their students.
This announcement hit hard. I wouldn't see my students or staff in a face-to-face environment for a very long time. The overwhelming feeling of the unknown was all-consuming. How was I, a school librarian, going to remain present to my students and staff? How was I going to be that curriculum connector, technology helper, and book guide? These questions swirled in my head and I knew to stay present, I had to make a plan.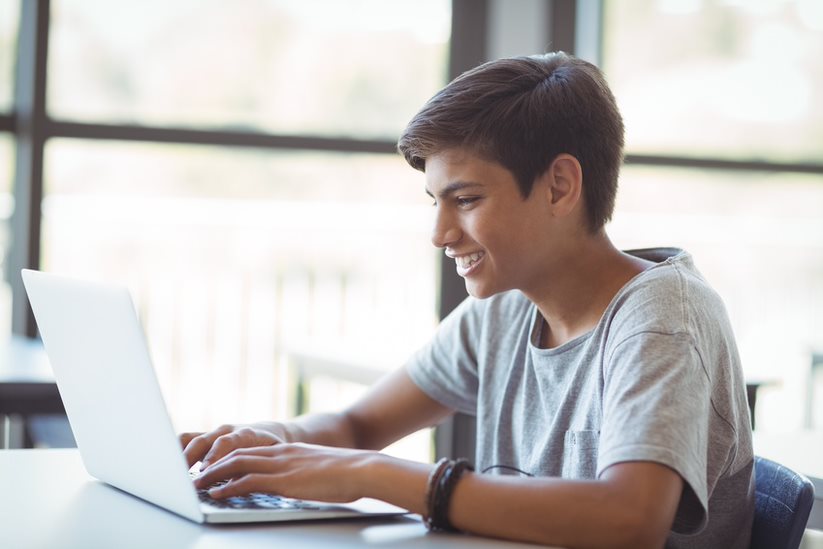 Access to Digital Resources
I missed having my physical library open for all to use. I always strived to make my library a welcoming space. How was I going to move from an inviting, physical library space to a welcoming virtual library? In a remote learning environment students and teachers need to have access to a virtual library, which can be easily accessible and available remotely. What could I do to make this happen from home?
Librarians are the experts in providing access to quality content. I kept this focus as I shared the tools and strategies to connect the curriculum to the necessary technology.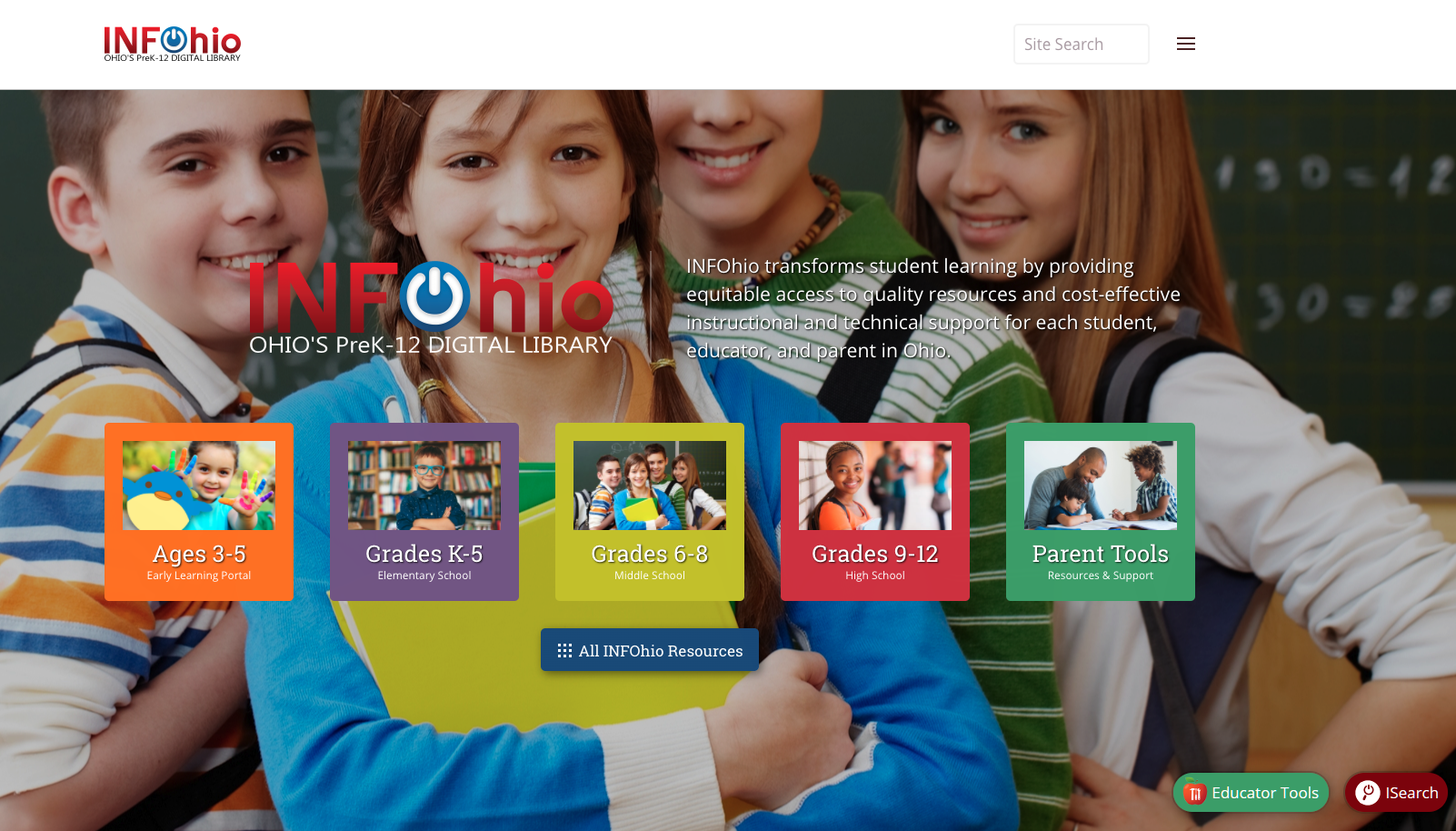 Collaboration is Key
I missed working with teachers and students in a face-to-face learning environment. How was I going to be a part of the classroom teaching and make an impact?
From the start, I made myself available to join virtual grade-level meetings.
I offered to collaborate with teachers and be a part of their online teaching experiences. I was a guest reader and curated content on a curriculum topic using INFOhio's Educator Tools, and ISearch.
Was a research project coming up soon? I co-taught with classroom teachers and shared best practices for research with students. I shared and modeled how to use research databases available for free from INFOhio such as Explora, Points of View Reference Center, Science Online, and World Book.
I helped students through the research process with tools such as GO! Ask, Act, Achieve and Research 4 Success.
I created lessons and shared these with students in our learning management system for their library related arts rotation. Lessons were developed using a Hyperdoc or choice board format that students could explore and complete asynchronously. I used this example from INFOhio to create my hyperdoc lesson that integrates best practices for reading digital text and supports the Social Studies, Technology, and ELA Reading Informational Text Standards.
I reached out to parents to assist them with remote learning. I shared the Parents page on INFOhio's site, which provides frequently asked questions on how to successfully use INFOhio's resources to help their learners. I also shared the Parent Help Resources with teachers so they could also offer support to parents.
Books, Books & More Books
I missed having readers' advisory opportunities with students. I missed the emotional connection I would have when trying to find the "just right" book for a student. How was I going to keep this connection alive with students? Once again, my plan helped me extend my work in the physical library to the virtual learning space.
I created book talks with specific authors or genres. I streamed these book talks live or recorded them and posted them to my website.
I encouraged students to be creators and share their own book trailers on Book Nook and explore the book trailers that have been created by Ohio students across the state.
I watched this webinar for even more digital storytelling ideas: Empowering Students to be Creators: Using Online Tools for Digital Storytelling in All Content Areas.
I continued to do "storytimes" in the remote learning environment. I recorded myself to share later or shared my screen and used INFOhio's free access to BookFlix to share stories.
I started a virtual book club by grade level and invited interested students to sign up to enjoy meaningful book connections and discussions.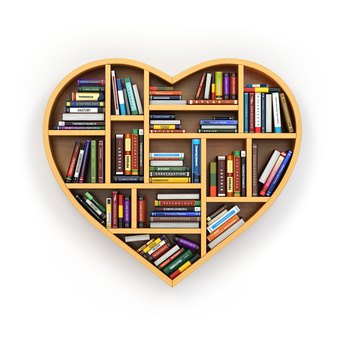 Technology Support
I missed having teachers and students come to me with questions about technology. How was I going to be able to support students and staff with technology needs in a remote environment?
I created a frequently asked questions document on the "how-tos" for using the different software and applications my district uses. I provided short screencasts on this document that included how to access and use the resources available.
I explored professional development learning experiences with INFOhio Campus to share how to use INFOhio's resources more effectively in the classroom.
I held daily office hours, where students and staff could sign up to video chat with me. This video chat was focused on technology needs, curriculum needs, or maybe just the need to see a friendly face.
Looking Forward to the New School Year
Planning for next year may feel a bit overwhelming due to the extreme changes in education. Stop and take a deep breath and reflect on what changes make librarians indispensable to students and staff. Really take time to think and reflect on last year's accomplishments. What worked? What didn't work? Speak to administrators and teachers and survey their wants and needs. Advocate the worth of the library in supporting district-wide initiatives. Using the tools and resources mentioned will help create a plan to make sure the school librarian remains present in a remote learning environment.
Remaining present in the new school year will look very different for me. I recently was hired as a Professional Instructional Specialist with INFOhio. I'm very excited to start this new journey in my career. With 16 years of education and library experience under my belt, I hope to broaden my scope to educators, students, and parents across the state of Ohio to help transform teaching and impact learning with INFOhio's PreK-12 equitable access to high-quality, digital resources.
INFOhio has solutions to your problems! If you have questions, contact us at support.infohio.org. Also, don't forget to share how #INFOhioWorks for you on social media!