Calling all grade 4 and 5 educators in Ohio! How would you like to expand your classroom library by more than 350 eBooks in a matter of minutes? Introducing Storia: Ohio's 4th & 5th Grade eBook Collection from INFOhio. Join us for a webinar to learn how you can make the most of this collection in your classroom.
---
Storia is a valuable literacy tool that can be used in teaching and for developing student independent online reading skills. Storia will help students read, comprehend, and analyze digital text, creating learners who are digital and media literate.
Storia: Ohio's 4th & 5th Grade eBook Collection includes more than 350 eBooks selected especially for Ohio's 4th and 5th grade students. The collection of eBooks is designed to help your students build the reading skills they need for a successful future
In this webinar, you will get a complete walk-through of the Storia program, including FAQs for how to set up an account and get students started. Plus, as we navigate through the resource, you will learn first-hand how to apply digital reading best practices in your classroom with teacher-driven tips on instruction to personalize learning for your students.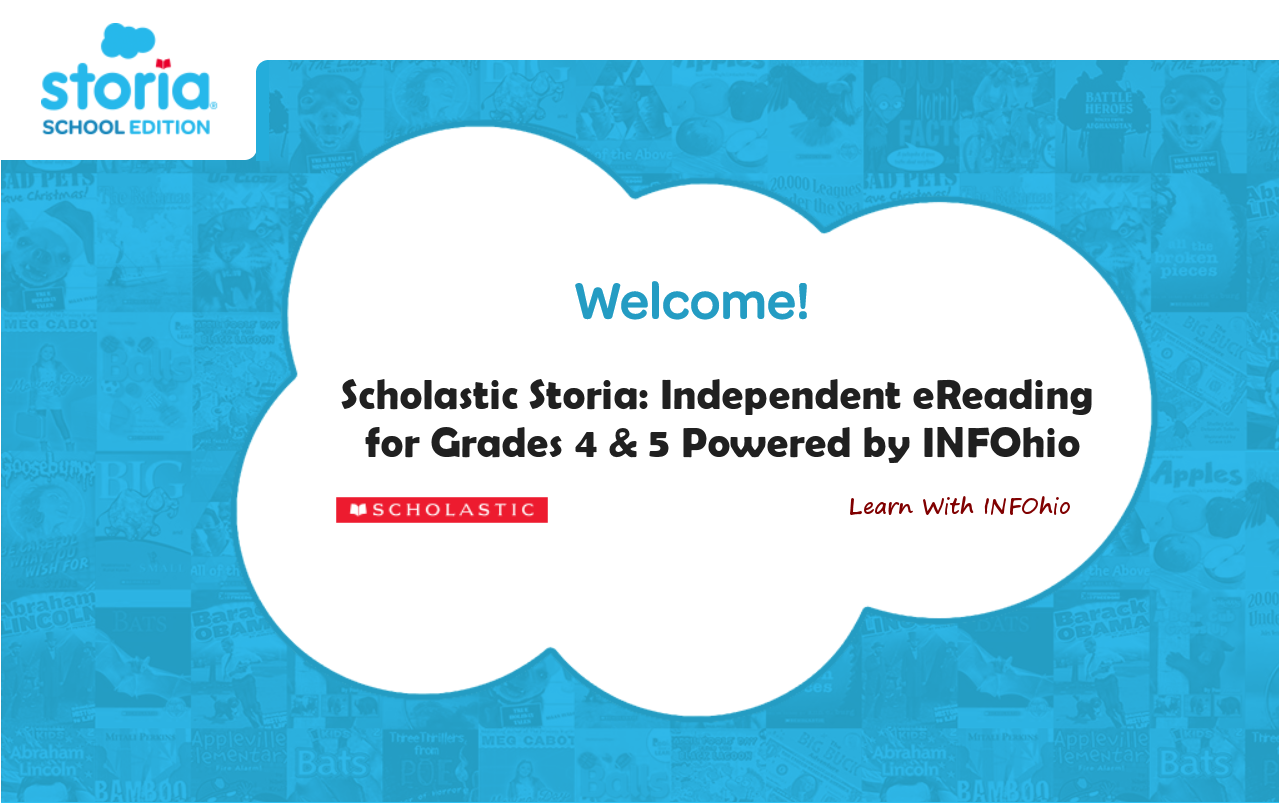 Register to attend the webinar here. Can't attend the live webinar? Get a notification as soon as the recording is available by visiting this page, clicking "Receive Recording Notification," and entering your email address.
If you teach Ohio 4th or 5th graders, you won't want to miss this webinar. Request your Storia access code from INFOhio and set up your Scholastic Teacher account before the webinar:
Create a free Scholastic account at https://digital.scholastic.com/#/createaccount.
If you don't teach Ohio 4th or 5th graders, share this message with someone you know who does. It only takes a few minutes to give 4th and 5th grade students access to this collection of titles they'll recognize and authors they already enjoy.
The free Learn With INFOhio webinar series hosts state and nationally known experts who present on educational technology, trends, and techniques. Strengthen your professional development while earning a free certificate of attendance that most districts around the state accept for CEUs when you pass the short quiz at the end of each Learn With INFOhio live webinar or on-demand recording. Use the My Assessments system to access all your completed certificates for the professional development activities you complete through INFOhio.