RemotEDx and INFOhio will provide free access to additional premium digital resources beginning July 1. These resources are licensed through the RemotEDx initiative and will be accessible through the RemotEDx Exchange website and the INFOhio website. Announcements about additional resources from RemotEDx and INFOhio are coming soon.
New content for Grades 3-6 is available from Capstone. New Capstone resources for students include: PebbleGo Next and Capstone Interactive eBooks.
In addition to these resources, grades 3-5 educators can search by Ohio's Learning Standards for Science and Social Studies to find instructional guides and lesson plans for the digital content provided by these two products in a new resource called Capstone Connect.  
PebbleGo Next is designed for upper elementary students who are more proficient in navigating technology but still need some extra support using curriculum-aligned articles with more robust information for older students. PebbleGo Next offers five unique databases: Science, Biographies, Social Studies, States, and American Indian History. Students will find articles, activities, videos, and games focused on these topics.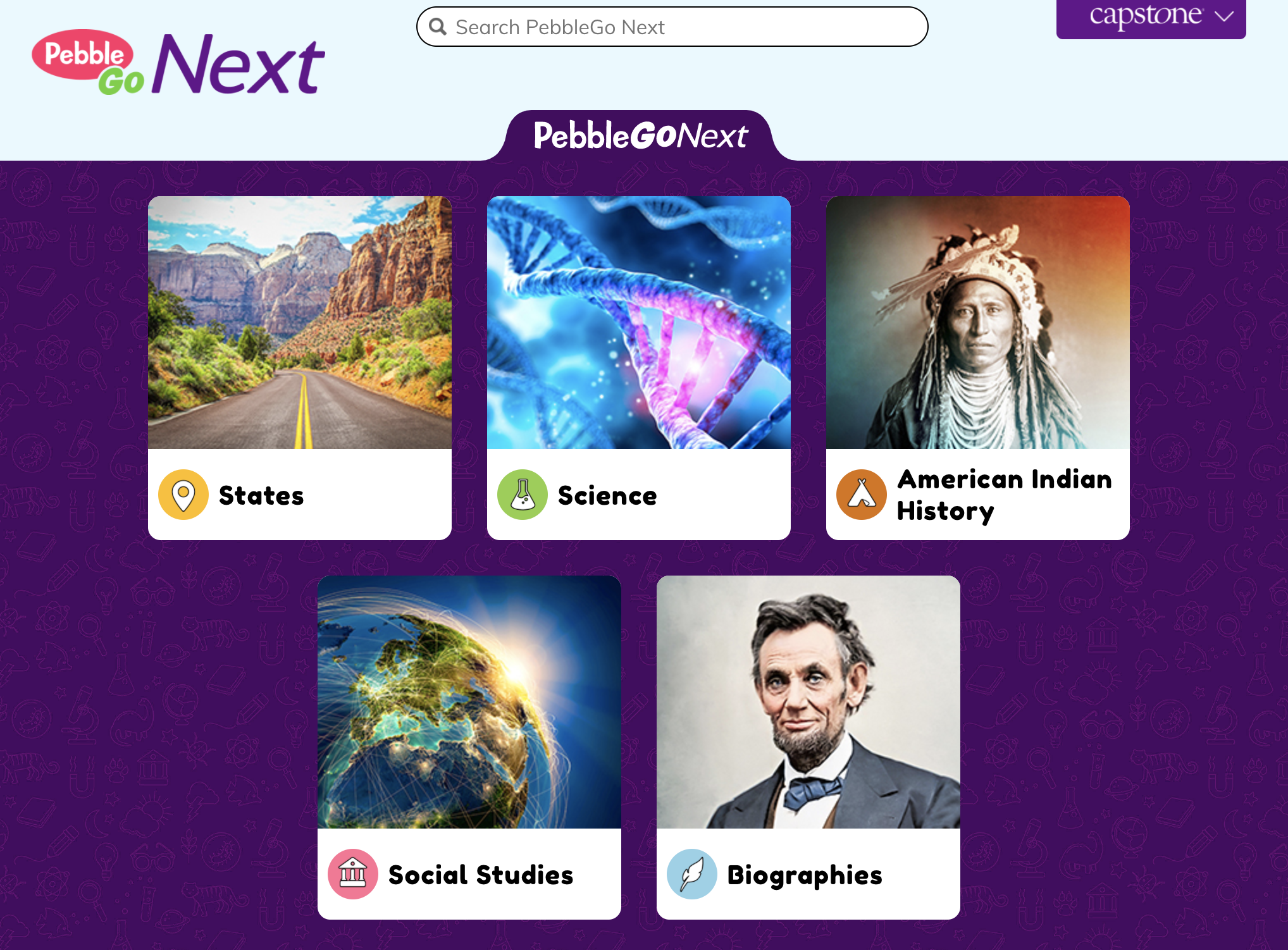 Capstone Interactive eBooks include a library of over 500 unlimited use digital books for grades 3-6 on the topics of science and social studies. The selection of titles support readers with grade level text and high-quality images and graphics. High-interest texts combine with text-highlighting, read-aloud features, and engaging book design to make reading a successful experience for every reader.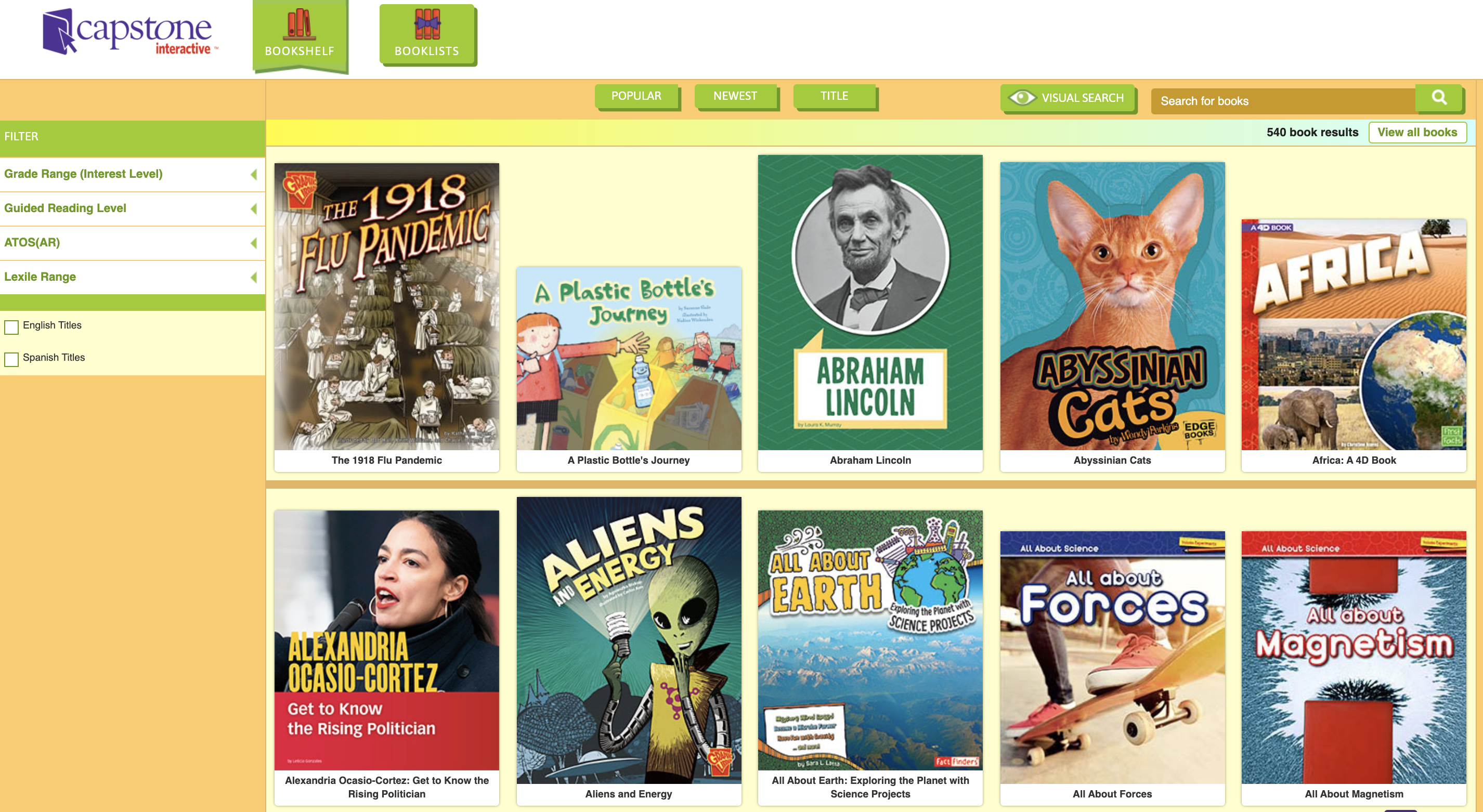 Capstone Connect 
Capstone Connect is a database especially for educators. It has instructional support materials including a search interface to find instructional materials within PebbleGo Next and Capstone Interactive that support specific learning standards.
Have questions? INFOhio is always here to help. For questions, comments, and additional support contact us at support.infohio.org.