The air is cool and crisp. The leaves are a vibrant orange or fiery red. Pumpkins and mums are starting to appear on the front porches in your neighborhood. Students come to school each morning, accustomed to the habits of the school day. Things finally feel settled, almost peaceful. Students are in their classrooms, starting a new research unit...and then you hear it. It's the same thing you hear every year around the last week of September or the first week of October. It starts with one voice, but others quickly echo until it builds to a roar, filling the hallways of the school: "I don't know my username and password!"
Is there anything more annoying?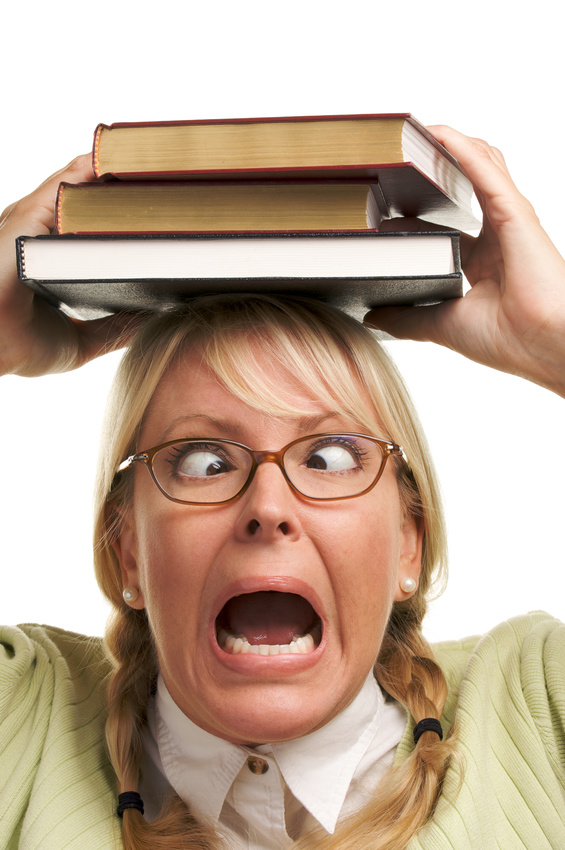 You know you went over it with them during the first library session. Why does this happen every year? If you want to have a stellar school year, you have to prepare. This year, save yourself the late September/early October headache (and earache) by addressing the password issue in August.
Go to INFOhio's Educator Tools and check the box next to the "Flyers" filter.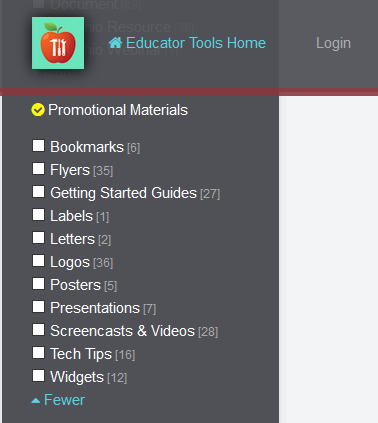 Scroll through the list to find a flyer that lets you add your INFOhio username and password to it. The Research Matters flyer is a good one for most classrooms. Insert your school's INFOhio username and password in the spaces provided and print two copies for each classroom. Put the copies in each teacher's mailbox and ask them to tack them to a classroom bulletin board, displaying both sides. Print two copies for each tech cart and book truck you have and tape the flyers to the carts and trucks, creating mini mobile bulletin boards. While you're in Educator Tools check the box next to the "Labels" filter. Insert your school's INFOhio username and password in the spaces provided and print enough labels for each student to have one. Next time they come to the library, have them bring their agenda or planner. Let each student stick their username and password "sticker" in the front cover of their planners.
Remember that ISearch lets students save all their research resources from the EBSCO databases, World Book encyclopedias, Science Online, BookFlix, Early World of Learning, and your school library to a single ISearch "folder" or list. However, to save lists, students need to know their User ID and PIN.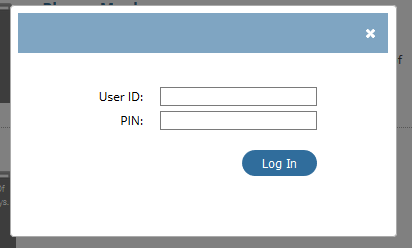 Most students and teachers will use their alternate ID or barcode as the User ID and their two digit birth month and two digit birth day as the PIN...but we know they won't remember that. You can help students and teachers maintain easy access to their saved research by printing labels with each student and teacher's User ID and a PIN reminder on the label.
Go to the WorkFlows Handbook and click Reports. Then click Favorite Reports. Look at the Back To School "BTS - Labels for MY ACCOUNT" documentation.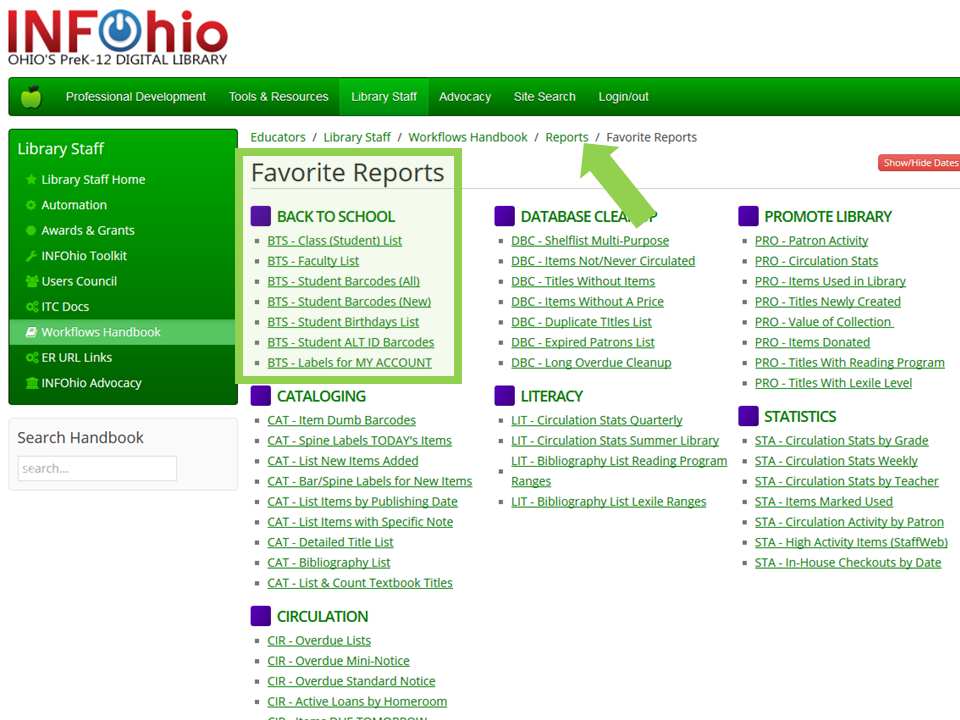 Run the report and print twice: print once onto labels and print once onto paper so the teacher can keep a hard copy in her planner. Distribute the "stickers" to students and teachers the next time they come to the library and have them stick the label on the first page of their planners or in a folder they'll use all year.
Right now, it's still hot and sticky. The leaves and grass are green or maybe a little brown. Students are still straggling off the bus in the morning and wandering around to find their classroom. Things are not settled...but we'll get there! Back to School is a little chaotic but it's also exciting. Enjoy the excitement but lay the groundwork now for a peaceful routine in October. And if you still hear, "I don't know my password!" in October, you can yell back, "Yes, you do!"