Do you need instructional materials to supplement and enhance your curriculum? Open Space and Educator Tools, powered by INFOhio, are two platforms with thousands of instructional materials right at your fingertips.
And if you automate with INFOhio, BLUEcloud Course Lists are an easy way to curate these instructional materials and connect them with students and other educators.
Share these new flyers to help support the curation of instructional materials and the discovery of supplemental materials.
Educator Tools
Educator Tools, INFOhio's repository of high-quality, standards-aligned OER, includes teacher-approved lesson plans, learning activities, assessments, and other instructional materials to support personalized learning, project-based learning, and the inquiry process.
Find a range of material types, including lesson plans, modules, activities, interactive materials, games, videos, primary source documents, and more.
Discover helpful guides, articles, and other resources from INFOhio.
Open Space
Open Space is Ohio's premier Open Educational Resources (OER) creation and collaboration space for Ohio's PreK-12 educators. In Open Space, Ohio's educators collaborate, build, and share open educational resources and best practices in implementation to address student learning needs.
Licensed and supported by INFOhio, Open Space was built on the OER Commons infrastructure and features all the authoring and collaboration tools found on OER Commons, ISKME's digital library and collaboration platform. While hosted and indexed on the OER Commons platform, Open Space has been designed to meet the unique needs of Ohio's PreK-12 educators.
With Open Space, you can join a community and curate and create resources. Make sure to:
Join and create groups with like-minded educators.
Search from more than 11,000 instructional materials that include full courses, textbooks, and lesson plans.
Create and share instructional materials
This new flyer, Platforms for Your Instructional Needs: Educator Tools and Open Space, provides details about Educator Tools and Open Space. Share this with the educators in your building and start with these tools to help to supplement your instructional needs.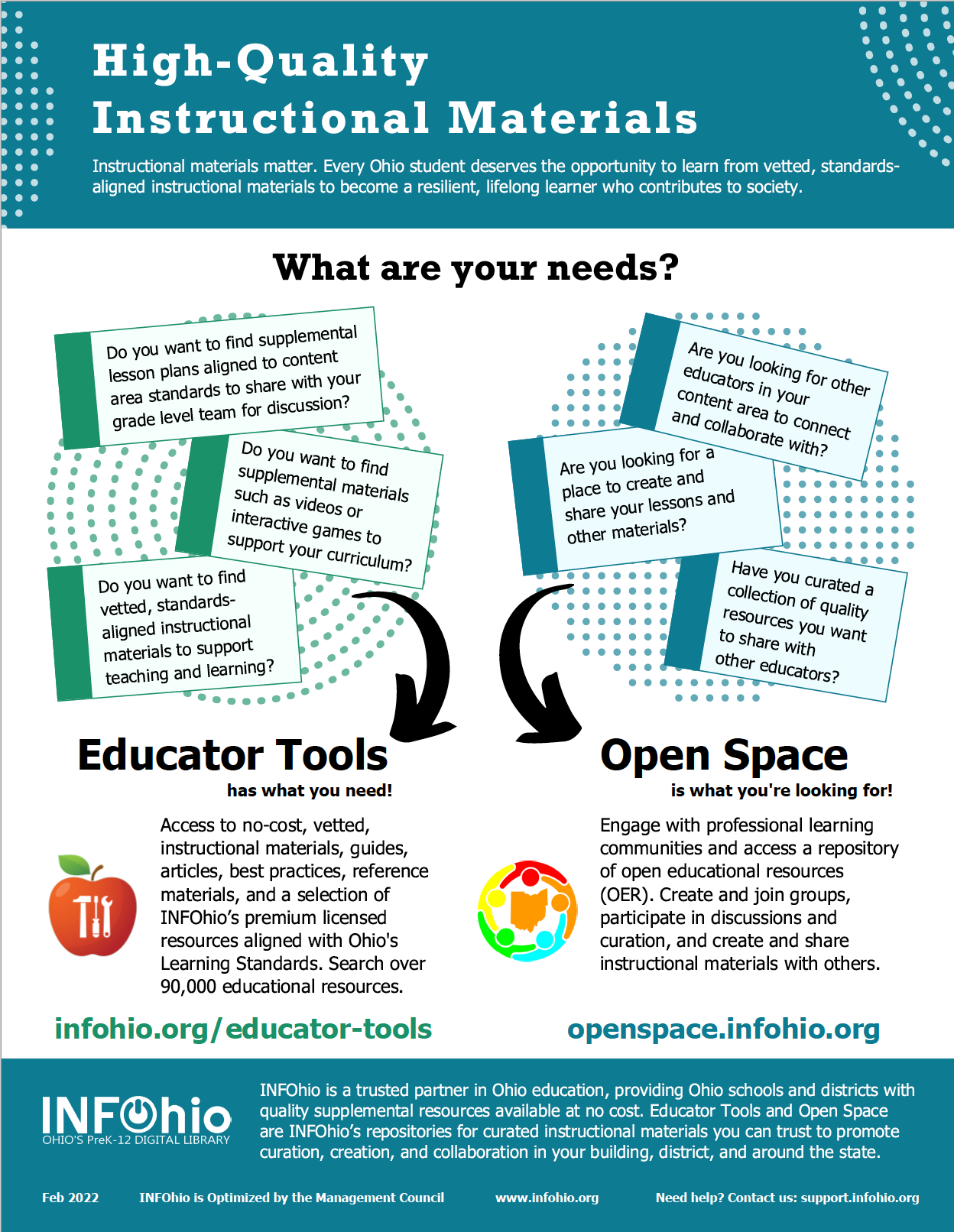 BLUEcloud Course Lists
BLUEcloud Course Lists is a resource list management tool enabling librarians and teachers to work together to build lists of library and online resources relevant to what students are studying. If your school library automates with INFOhio, Course Lists is a great way to promote your library's resources, incorporate teacher vetted materials, and link to safe, quality digital resources. Open Space and Educator Tools standards-aligned content can easily be linked with a BLUEcloud Course List. Share this flyer to discover the benefits and features of BLUEcloud Course Lists.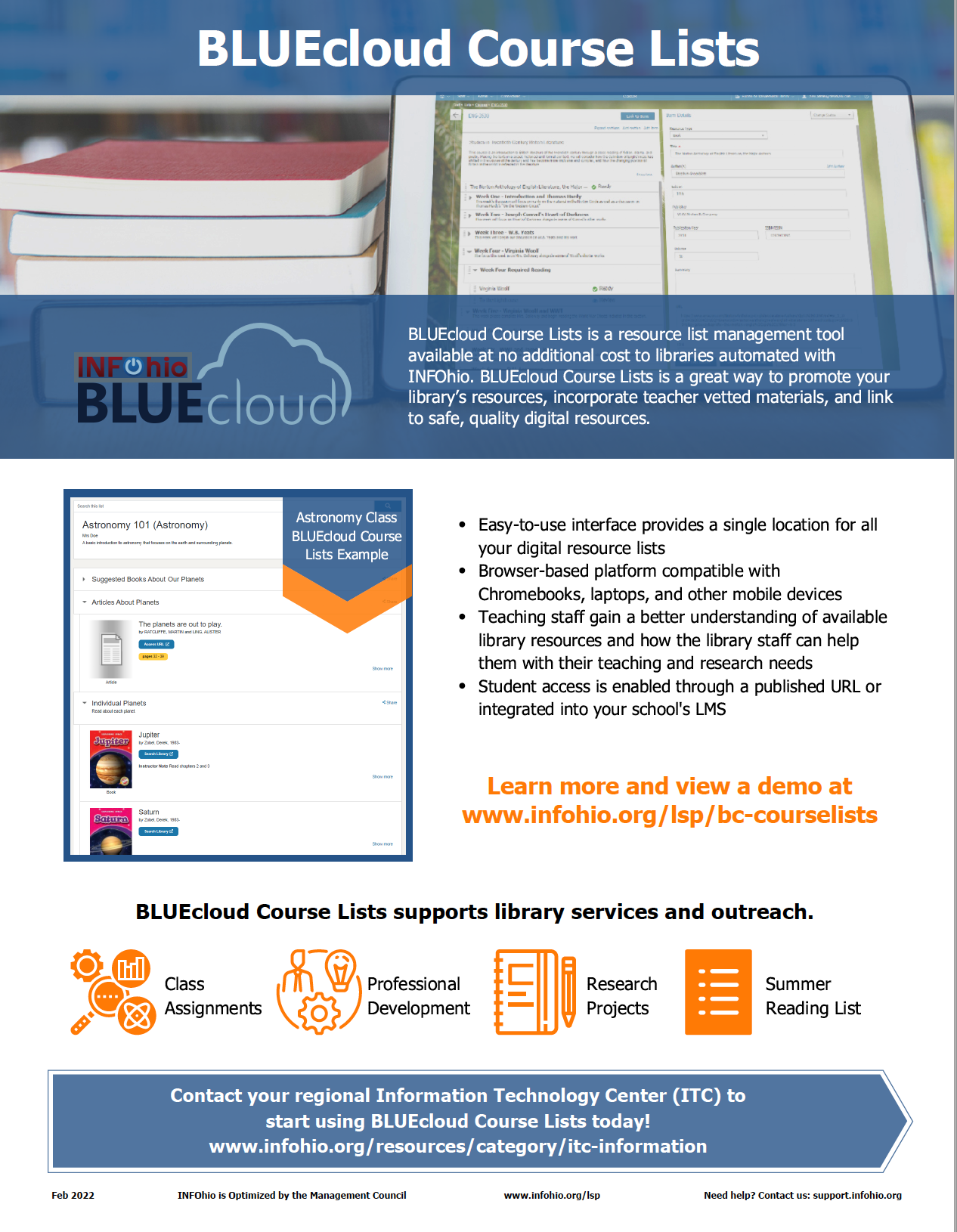 To learn more about these instructional materials platforms and curation tools take INFOhio's online, asynchronous classes:
INFOhio is here to help. Need more support with our digital resources and tools? Reach out to support.infohio.org.