The Chicago Cubs just won the World Series. The last time that happened it was 1908. Help students put current events into historical perspective with World Book Timelines.
Build and share timelines. Use your own events and images or add content and images from World Book.
From the World Book Timelines landing page, select "Create a Timeline."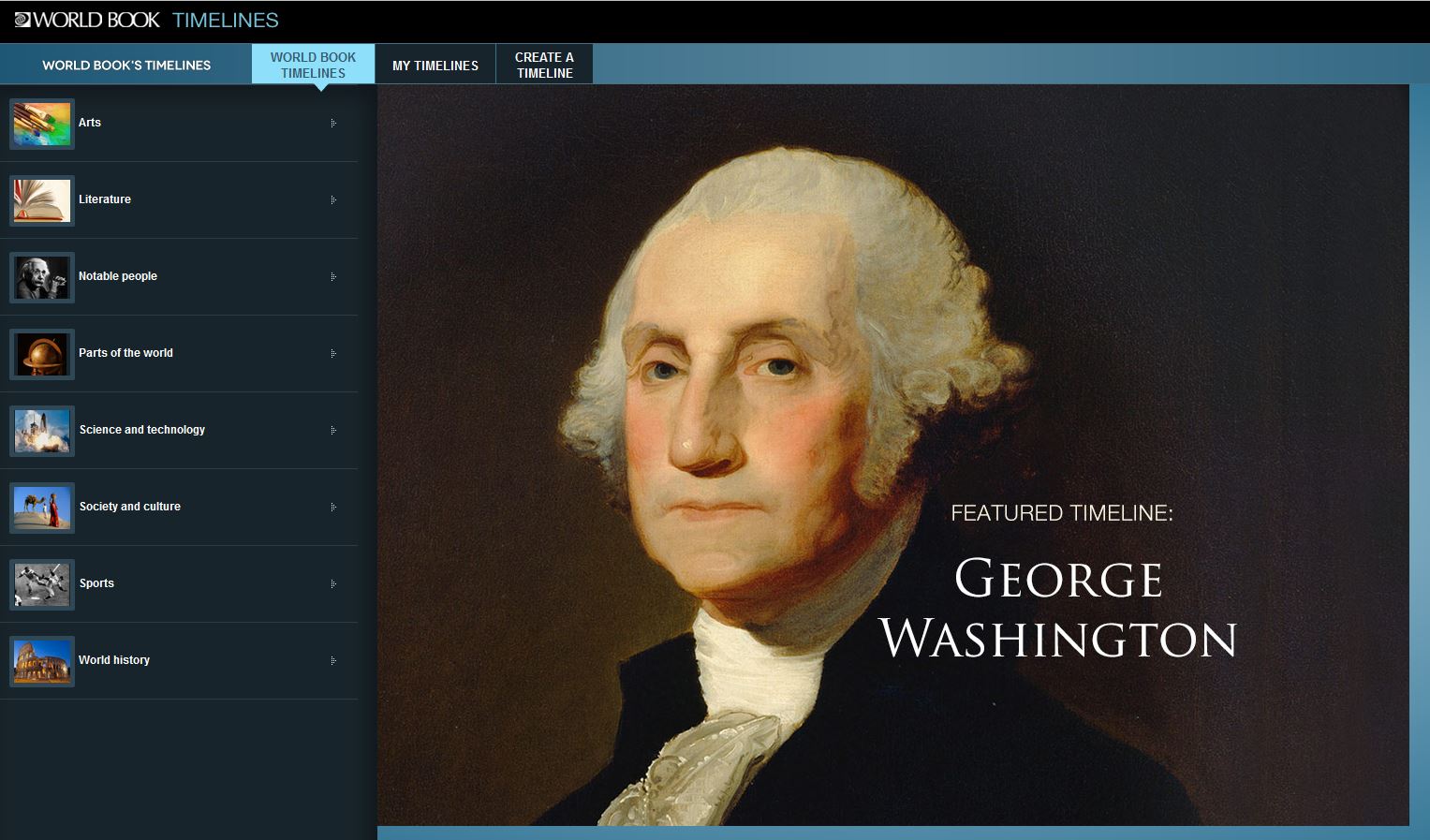 Set your theme and name your timeline. From your blank timeline, find and click "Search Events" in the upper left corner. Select a range of dates to search. You can quickly pull in historical events from the World Book suite of encyclopedias. Instruct students to select events that seem important to them.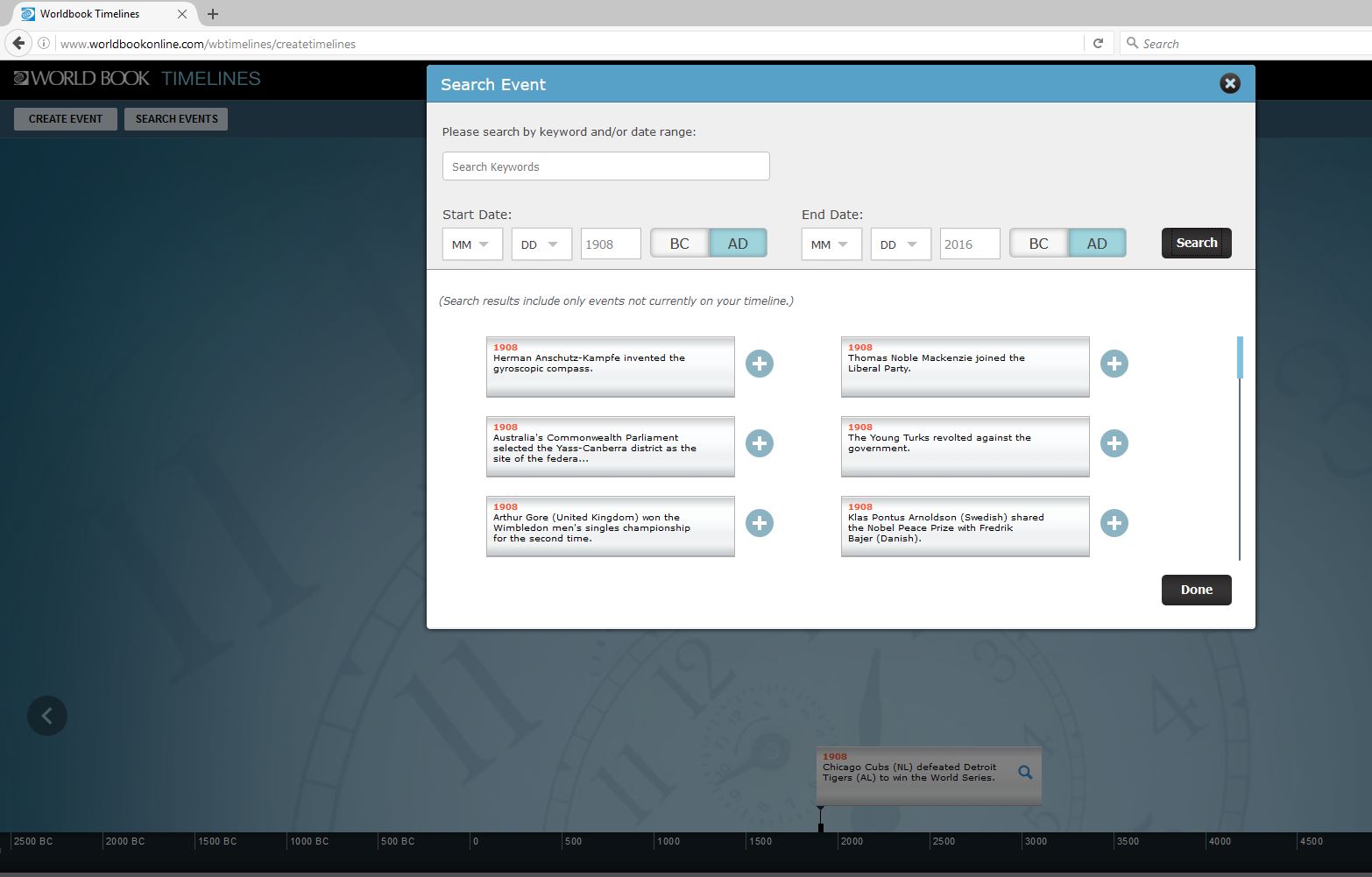 Then encourage students to try a search for events in any time period and add the important ones.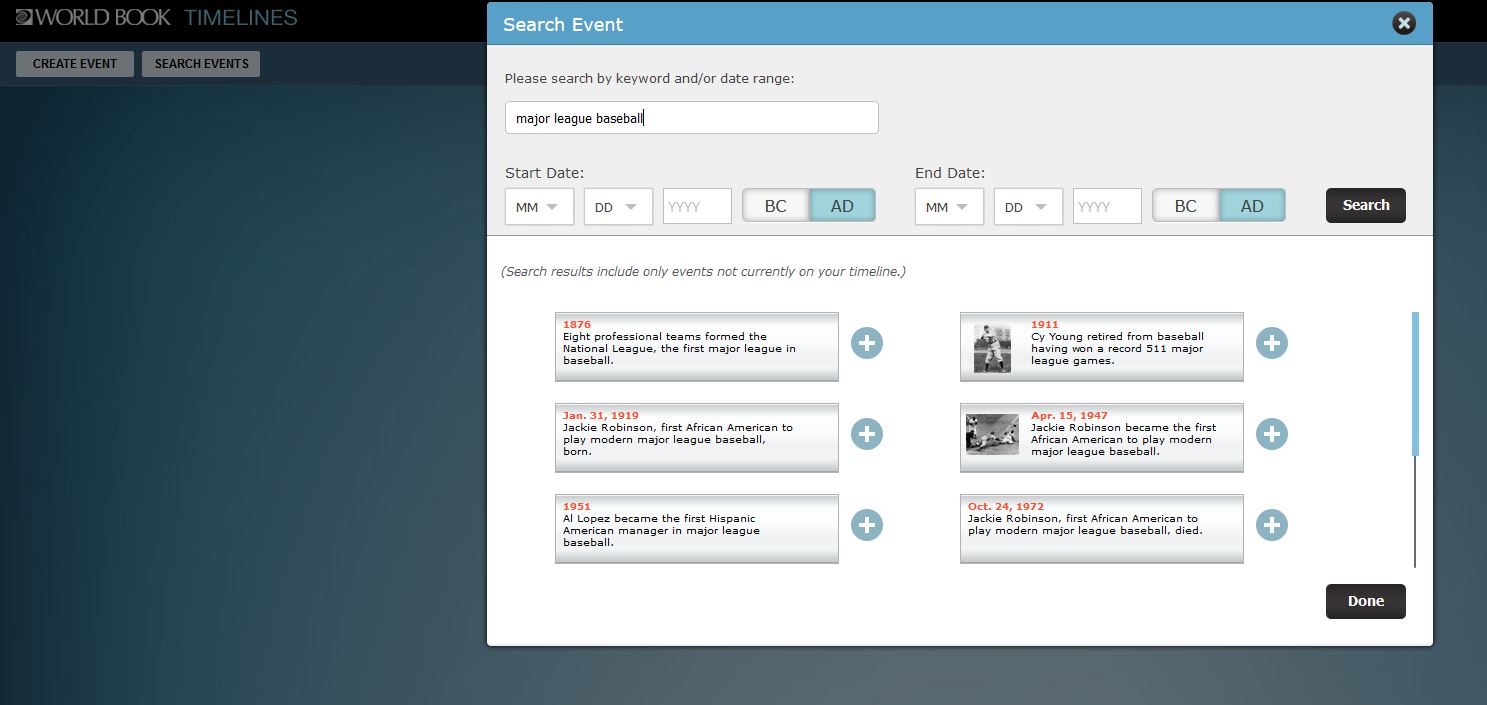 Once they've created and saved their timelines, encourage them to share with each other. Discuss why they chose the events they did.