INFOhio is happy to provide Highlights Library which contains over 2,600 eBooks and videos for students in grades PreK-5. Learn more about this resource, the features which support reading, and best practices for integrating its quality digital text into the classroom with the newest class in the INFOhio K-5 Digital Content Learning Pathway.
The Highlights Library class is now available at no cost to Ohio educators via INFOhio Campus, the go-to place for professional development from INFOhio. As in other classes available from INFOhio, this self-paced online class allows participants to learn at their own pace and earn two contact hours upon successful completion of a final quiz.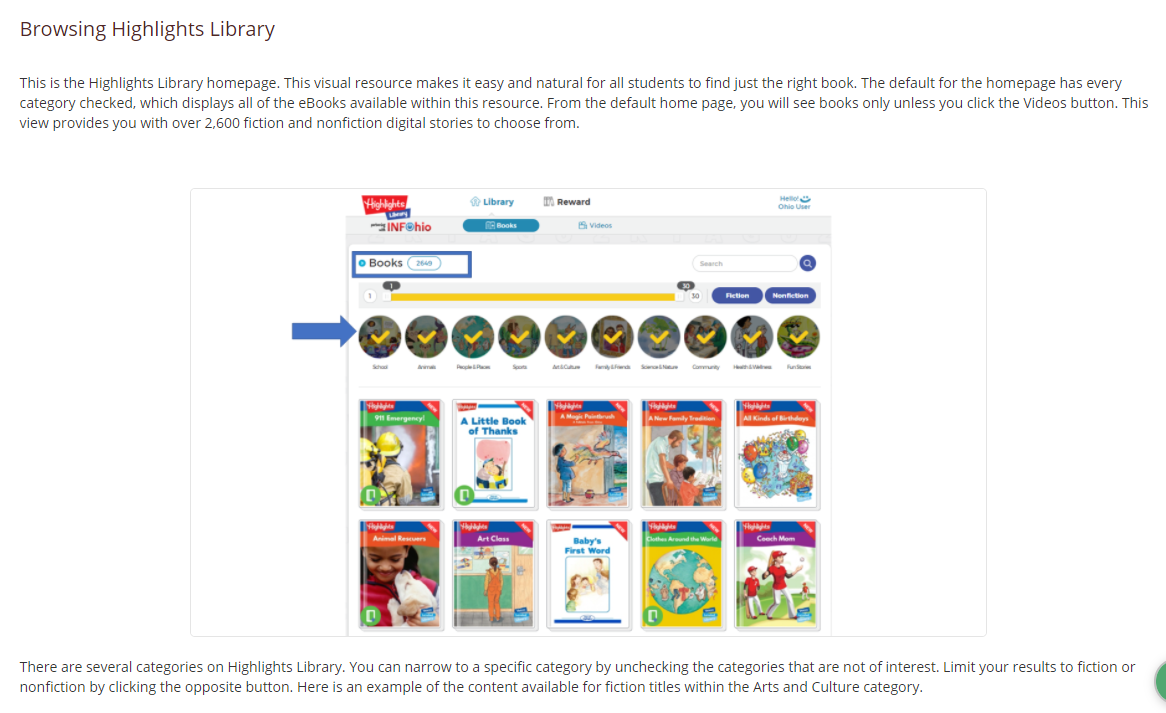 Quality digital resources to support hybrid, remote, and blended learning are essential in today's schools. Learn more about how to use familiar Highlights stories which focus on the whole child and promote a love of reading and Hidden Pictures to engage students. Complete the Highlights Library class today to achieve these learning objectives:
Understand the importance of using digital text, print, and other media in literacy curriculum.
Find Highlights Library on the INFOhio website: www.infohio.org.
Use the navigational tools to search and browse content to find the best title for students and instruction.
Find the instructional features available in the resource.
Explore best practices for using Highlights Library in the classroom.
Consider methods for sharing Highlights Library with parents.
Create a lesson plan to integrate Highlights Library into instruction.
Reflect on learning by sharing information with others.
For more information, please contact us at support.infohio.org.