INFOhio places a premium on communication with our users and fostering communities of practice around INFOhio tools, resources, and services. INFOhio users can stay connected to INFOhio and other INFOhio users through a variety of channels including subscribing to INFOhio newsletters, connecting with us on social media, and participating in INFOhio's Open Space Groups. 
The platform that houses the INFOhio listserv is outdated and will be retired December 31, 2021. INFOhio will transition to the use of Open Space groups as a replacement for the INFOhio listserv. Open Space is Ohio's premier Open Educational Resources (OER) creation and collaboration space for Ohio's PreK-12 educators. Creating an Open Space account allows educators to build community through groups. Educators also have access to curated collections and a repository of OER, giving educators the ability to share instructional materials, create content, and assign quality content to students.
To continue consistent communications, stay connected with INFOhio news and updates in the following ways: 
Many subject-specific groups have already been created on Open Space. You can also create your own group by clicking "Create a Group." Creating your own group will provide new ways to grow your community of practice. For example, World Language teachers and could create a group to have discussions, share, and create content with other World Language teachers from other buildings in their district or across the state. High school district librarians could create a group to collaborate with other high school librarians. Use the Guide: Open Space Groups for Users to learn about the core features and functions of Open Space groups. 
To learn more about how to use Open Space groups, watch this recording of our 30-minute Learn With INFOhio webinar, Community and Collaboration with Open Space Groups.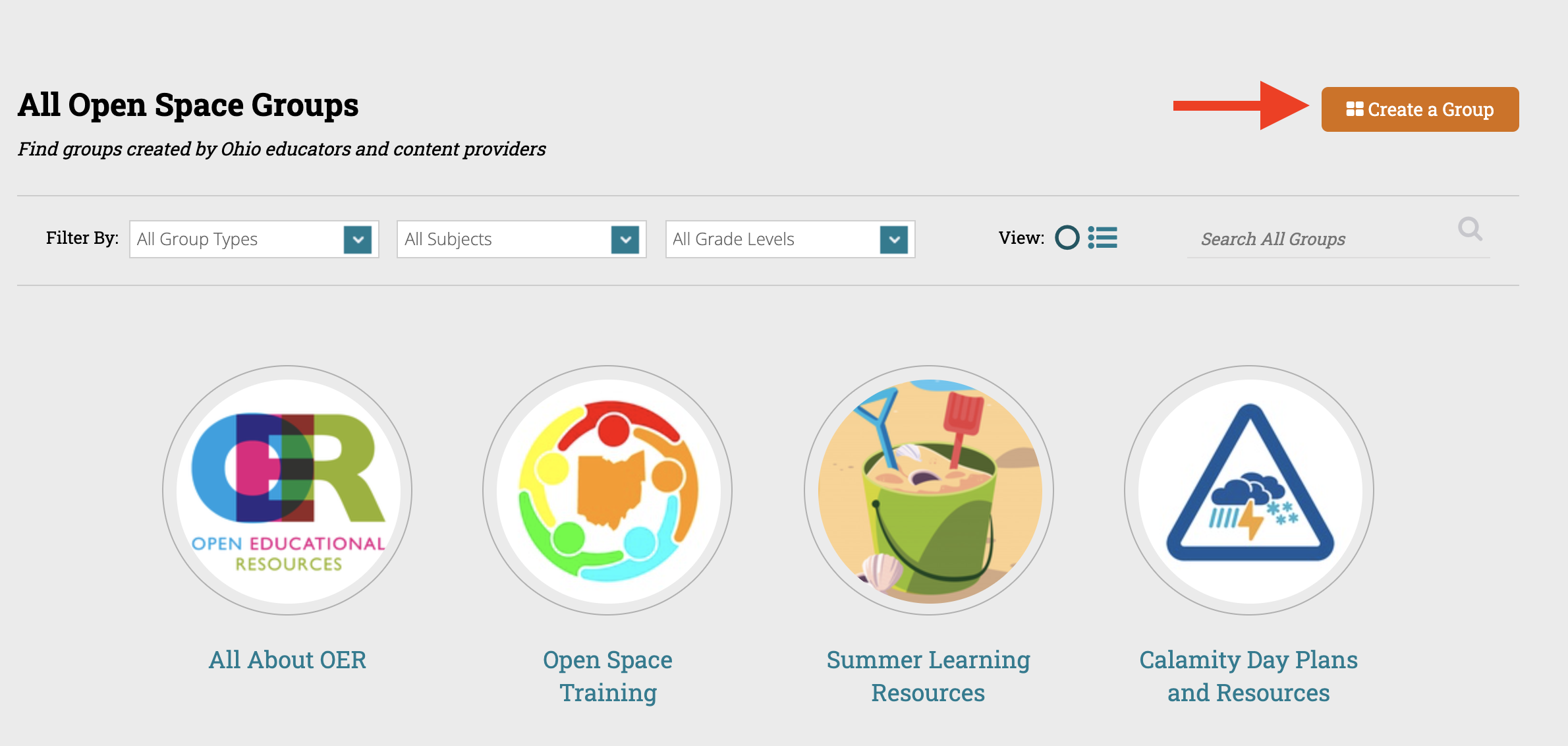 We are always happy to help! If you have questions about Open Space, please contact us at support.infohio.org.