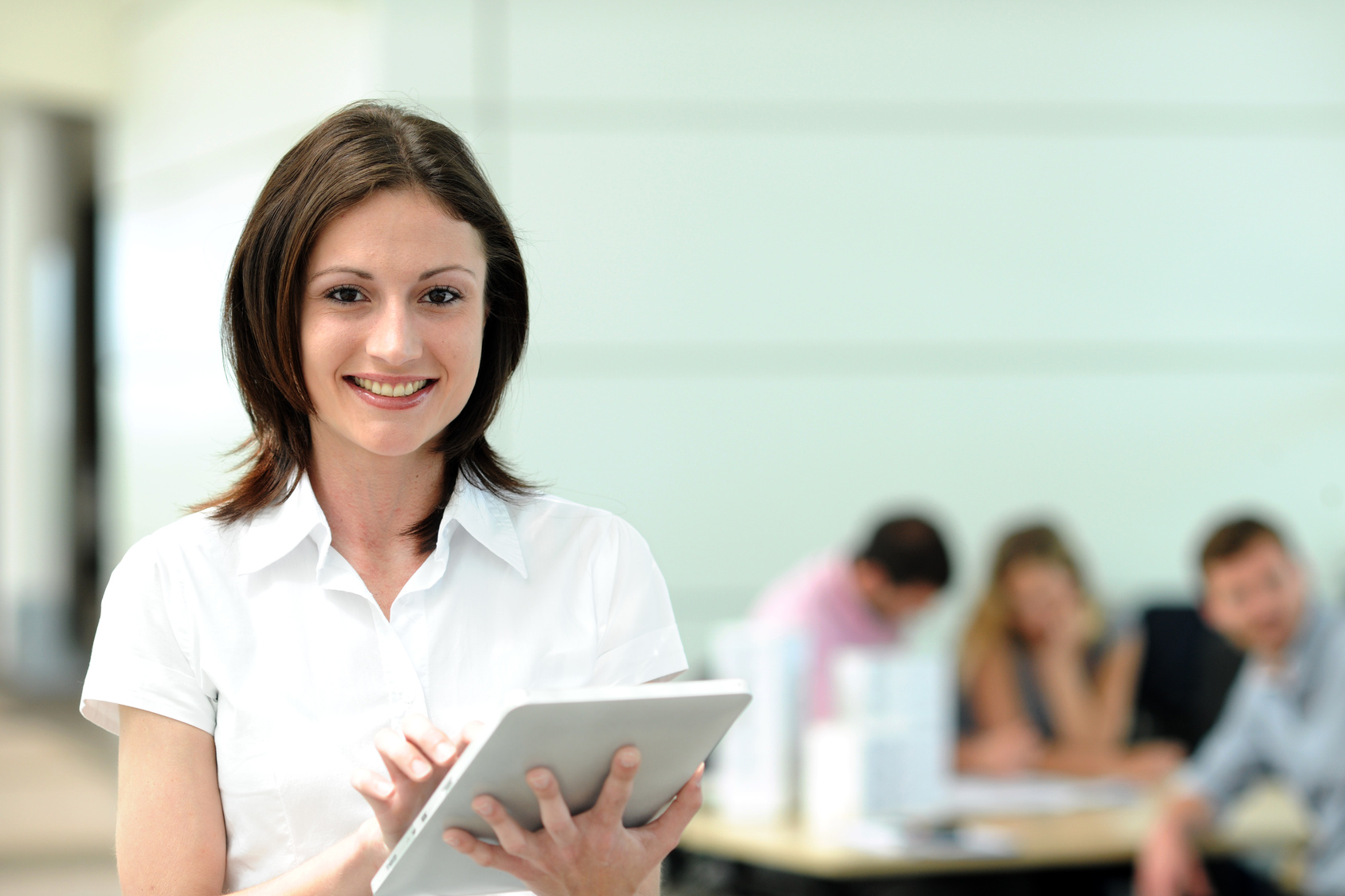 You're getting ready to start your career as a classroom teacher. INFOhio can help!
INFOhio offers a variety of content and services—most at no charge—to Ohio's PreK-12 students, their parents, and their teachers. Find us at www.infohio.org. All PreK-12 school administrators, teachers, students, and their parents can use INFOhio. And Ohio's preservice teachers may use INFOhio too.
If you are familiar with OhioLINK, you can think of INFOhio as sort of a PreK-12 version of that. In fact, INFOhio is a member of a partnership with OhioLINK and OPLIN called Libraries Connect Ohio. We don't send books around the state, but we do provide library automation, instructional support, and lots of electronic resources.
Through the Libraries Connect Ohio partnership, INFOhio provides students, teachers, and parents residing in the State of Ohio with many of the same electronic databases that you probably use in your education program (Academic Search Premier, ERIC, etc.) and we have similar databases that are appropriate for students in PreK-12. Additionally, INFOhio licenses content to support specific PreK-12 initiatives, and we have a large Digital Video Collection with educational videos for you to download, stream, or embed.
Due to vendor contracts, the digital content on the INFOhio website is password protected. However, INFOhio is able to log most Ohio PreK-12 users in automatically. If you need to log into the INFOhio website, use this form to verify that you live in Ohio or are attending an Ohio university and we'll share a username and password with you. INFOhio asks that you not publish the username and password in any document that will be posted to the Internet.
Most of the schools in Ohio have their own district-wide login for INFOhio so if you are doing field experience, talk to the school librarian or tech coordinator or use this form to look up yours. You can give your students print materials like bookmarks, available in the INFOhio Educator Tools and in INFOhio Document Library, with the username and password on it. If you are in a school without a district username or password, let us know. We'll help the district get one.
We also have tools specifically for teachers to help you find assignments, assessments, and curriculum aligned to standards. And when you need contact hours, be sure to check with us. We offer lots of professional development opportunities.
You cannot share any INFOhio username and password with students outside the state of Ohio. Once you graduate, if you do not live or work in Ohio, you cannot continue to use any password-protected INFOhio resources. However, you should do a little exploring to see if your state offers any similar PreK-12 supports.
INFOhio's Services
INFOhio provides 4 primary services to Ohio's PreK-12 educators, students, and their parents:
Digital Content
INFOhio provides Ohio's PreK-12 teachers, students, and their parents with access to many subscription electronic resources. INFOhio's digital resources include a collection of high-quality content, provided at no cost to Ohio's schools. There are resources appropriate for students in all grade levels and for any subject area.
Many of the INFOhio resources are funded in part by a federal IMLS Library Services and Technology Act (LSTA) grant through the State Library of Ohio. Additional funding is provided by the Libraries Connect Ohio partners. INFOhio's resources include full text journals and magazines, eBooks, primary source documents, biographies, encyclopedia articles, streaming digital videos, diagrams, and more—selected to support Ohio's Learning Standards. INFOhio's collection of digital content is easily accessible, 24/7, to every Ohio PreK-12 student, teacher, and parent, from any Internet-connected device in the classroom, at home, or on the go.
To search most of INFOhio's subscription electronic resources, try ISearch (find it on the INFOhio homepage when you are logged in). To view all of INFOhio's subscription electronic resources, visit the INFOhio Resources page.
Web Tools
INFOhio has developed free online instructional tools including Book Nook, Research 4 Success, GO! Ask, Act, and Achieve, and IWonder to support the use of digital content and to help students learn and grow. These tools support blended and project based learning initiatives while helping educators prepare students for future success. INFOhio also develops free online tools to support Ohio's PreK-12 educators. Explore the contents of INFOhio's Educator Tools, ISearch (find it on the INFOhio homepage when you are logged in), and Open Space.
PD & Support
INFOhio offers cost-effective technical and instructional professional development and support. INFOhio Campus is the home of INFOhio's flexible and personalized training. Through INFOhio trainings and professional development, Ohio educators learn how to use INFOhio's digital content and web tools, integrate technology, and adopt strategies that support curriculum and positively impact student learning.
Library Software
INFOhio offers an integrated library system (ILS) that makes it easy for school library staff to manage their school assets and their patrons. INFOhio supports library automation for more than 2,000 Ohio schools, serving nearly 1.1 million students statewide. Through the ILS, Ohio's students and educators have online access to millions of print and digital items. The online catalog is the part of the service that students and teachers use to find books and other resources in their school library. This is a contracted service through each Ohio Information Technology Center (ITC).
INFOhio has been working with library automation in Ohio schools since 1995. Hopefully you used INFOhio resources when you were in school. If this is the first time you're hearing about us, help us raise awareness by sharing information about INFOhio with your current and future colleagues and students. As you start your field experience or your career, remember to talk to your school librarian. Your school librarian can provide you with the support you need to be a first-rate teacher. Learn a whole lot more about INFOhio, and earn free contact hours, by completing the Introduction to INFOhio class that is part of the INFOhio Learning Pathways.
For Ohio academic librarians and college professors
Please encourage your education students to explore the contents of this Teach With INFOhio blog post. You and your students can access INFOhio resources by logging into the INFOhio website. INFOhio is able to log most PreK-12 users in automatically. If we can't log you in automatically, you can use this form to verify that you work at an Ohio university and we'll share a username and password with you. Begin typing the name of your university in the box and then select it from the list. Then complete the requested fields.
You can help introduce the next generation of teachers to INFOhio using the Introduction to INFOhio class in one of the INFOhio Learning Pathways. The Introduction to INFOhio class is included in every Learning Pathway so you can choose the pathway that applies most to your students. For example, if you are working with early childhood education majors, you may want to use the K-5 Digital Content Learning Pathway. If you are working with education majors who are building lesson plans and curriculum supports, you may want to use the Building Your Digital Curriculum with INFOhio OER Pathway. Each Learning Pathway includes a syllabus and training guides. You do not need to request permission to use the INFOhio Learning Pathways in your college courses. If you do use the INFOhio Learning Pathways as part of a college course, please consider joining our IPartner program so that we can share the very latest INFOhio updates with you.
If you are an academic librarian or professor who teaches students about INFOhio and you have an assignment or student work that you would be willing to share, please consider joining Open Space and sharing assignments and student work there.