Want to link to streaming videos like Bill Nye the Science Guy's Phases of Matter or Our Ohio–Exploring Our Heritage in your Google Classroom? INFOhio has added Google Classroom integration to the Digital Video Collection!
INFOhio's Digital Video Collection, provided at no cost to Ohio schools by INFOhio, has thousands of videos and video segments to support Ohio's Learning Standards. In a recent survey, educators told us they use videos from the Digital Video Collection to introduce or review content students are learning, especially in science. Videos from the Bill Nye the Science Guy are student and teacher favorites, but there are Digital Video Collection playlists on a wide variety of topics and subjects to support all grade levels.
Now INFOhio has made it even easier for you to deliver Digital Video Collection videos to your students with Google Classroom integration. Browse or search the Digital Video Collection to find a video you want to use and click the video title. Scroll to the Related Videos and Downloads section. Click the Google Classroom button next to the full length video or segment of the video you want to add to your Google Classroom. Then, use Google Classroom as you normally do to assign content to students.
Want to see this action? Check out this GIF: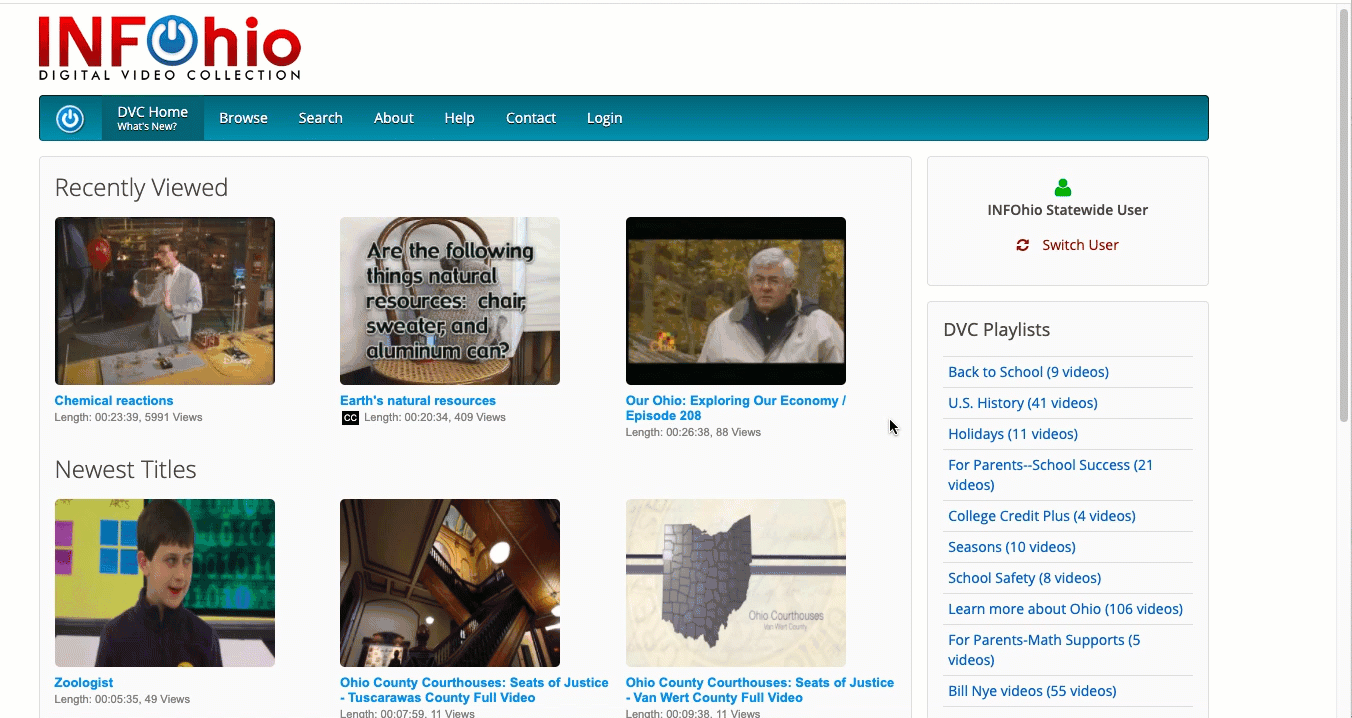 If you have any questions or need any help with Digital Video Collection and Google Classroom integration, please contact INFOhio at support.infohio.org.