More than 50 eBooks from Gale are now available on the topic of financial literacy.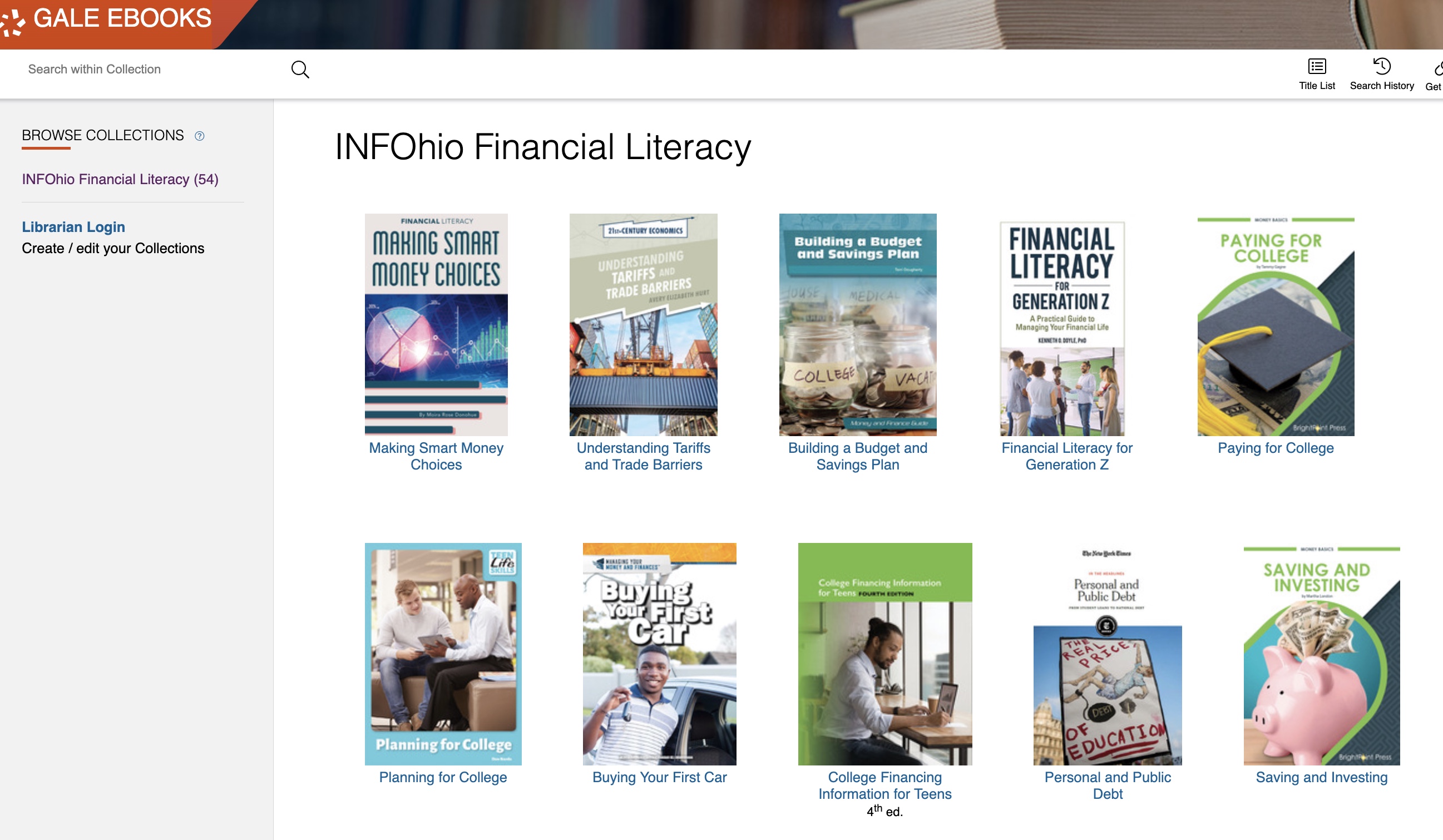 The unlimited use, full-text eBooks offer engaging titles for high school students. Here is an example of one of the eBooks, Saving and Investing by Martha London.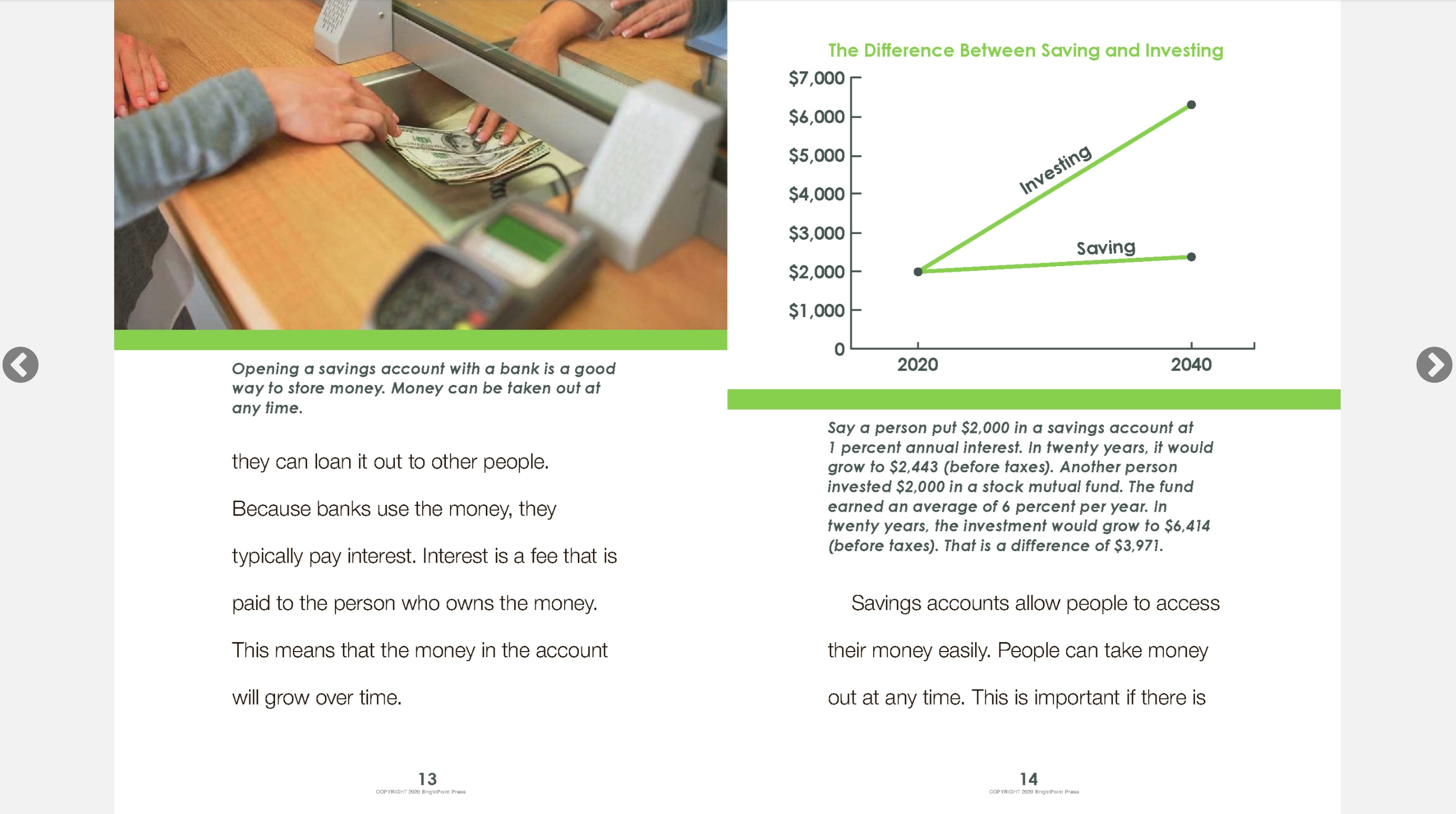 Each eBook has features to support easy access and provide a positive reading experience, including a Table of Contents for navigation, a Text View for a read-aloud option, and tools to alter font sizes and colors. The Open Dyslexic font is available as well. In addition, eBooks can be downloaded or printed for offline use.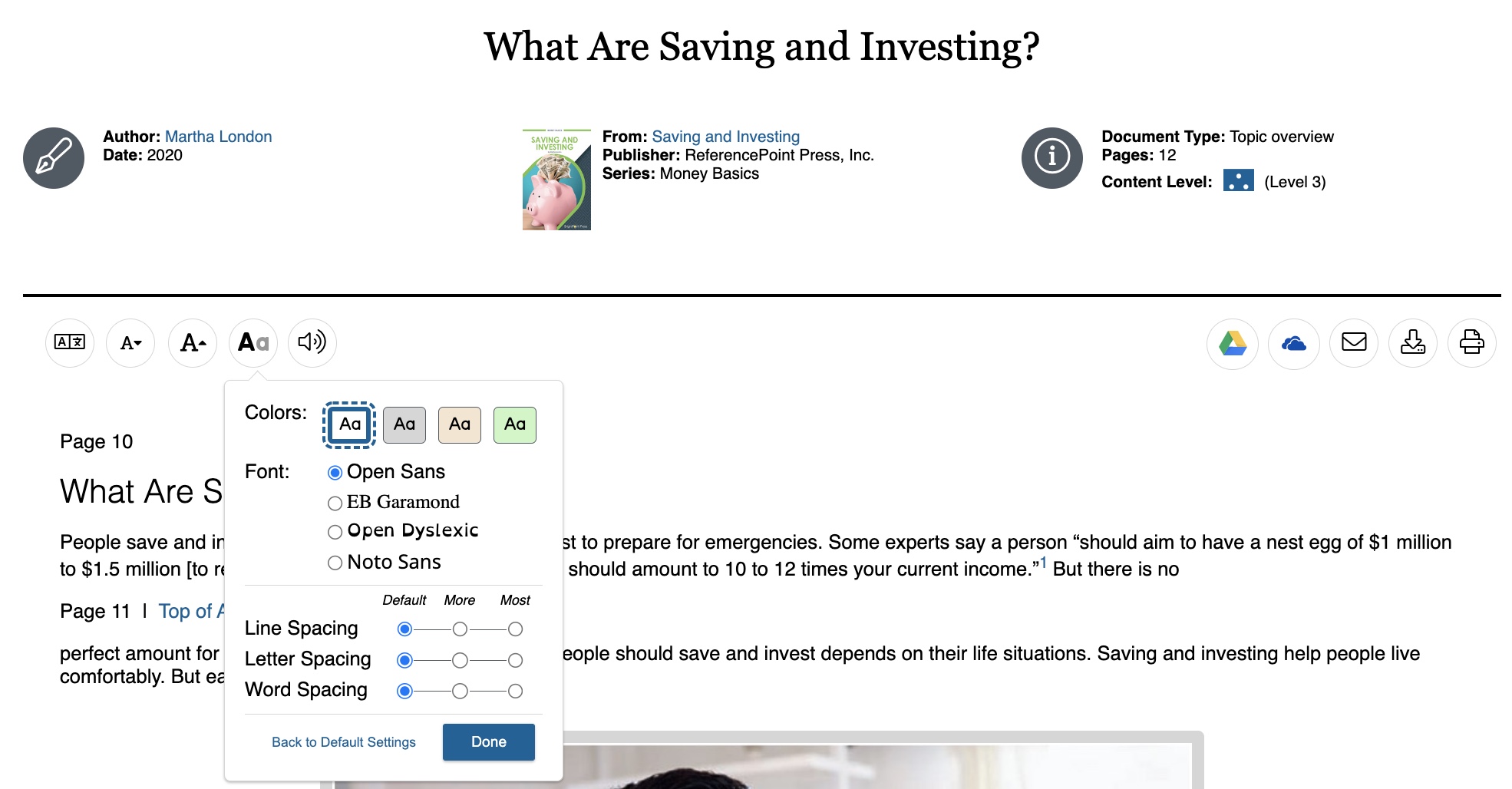 Have questions or concerns? We are always happy to help. Let us know at support.infohio.org.