INFOhio Learning Pathways are collections of professional learning classes to help educators dig into the digital tools and resources available from INFOhio and learn how to integrate them into classrooms or libraries. The series of classes are available 24/7, are self-paced, asynchronous, and provide educators with needed contact hours.
Enhancements, including the addition of call-outs on learning objectives and reflection questions, make the classes more accessible. A video tutorial at the beginning of each class provides information on class navigation. Additionally, each class now has a companion community of practice in Open Space where learners can reflect or collaborate with others on class contents.
Call-outs on Learning Objectives and Reflection Questions
To make it easier for educators to focus on learning objectives and reflection questions, these sections of each lesson have visual call-outs. The gray boxes display the learning objectives and the blue boxes display the reflection questions. Below are the Learning Objectives and Reflection questions from the Getting to Know World Book Early Learning lesson in the World Book Early Learning Class.


Video Tutorial
A "Welcome" lesson has been added to each class that includes a "Welcome to Class!" video tutorial. The video will help educators understand the structure of the classes, how to navigate through the class, and the expectations.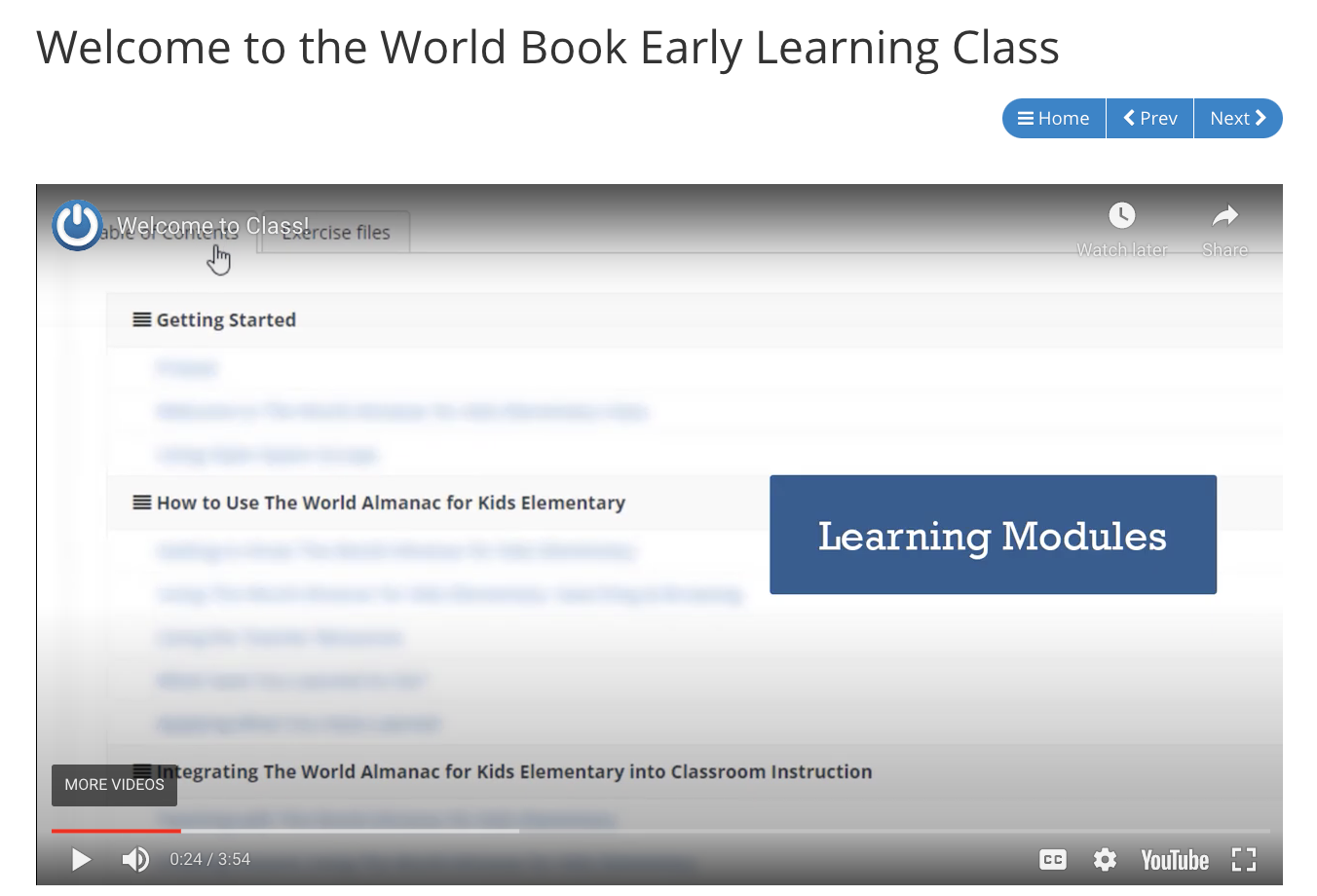 Communities of Practice in Open Space
To help educators share their learning and collaborate, a community of practice group has been added to Open Space for each of the Learning Pathway classes. These Open Space groups encourage participants of the classes to respond to reflection questions in the group Discussions tab and also reply to other participants to create a learning community. Participants can create an account in Open Space and then join the appropriate group for the class to participate in the discussion.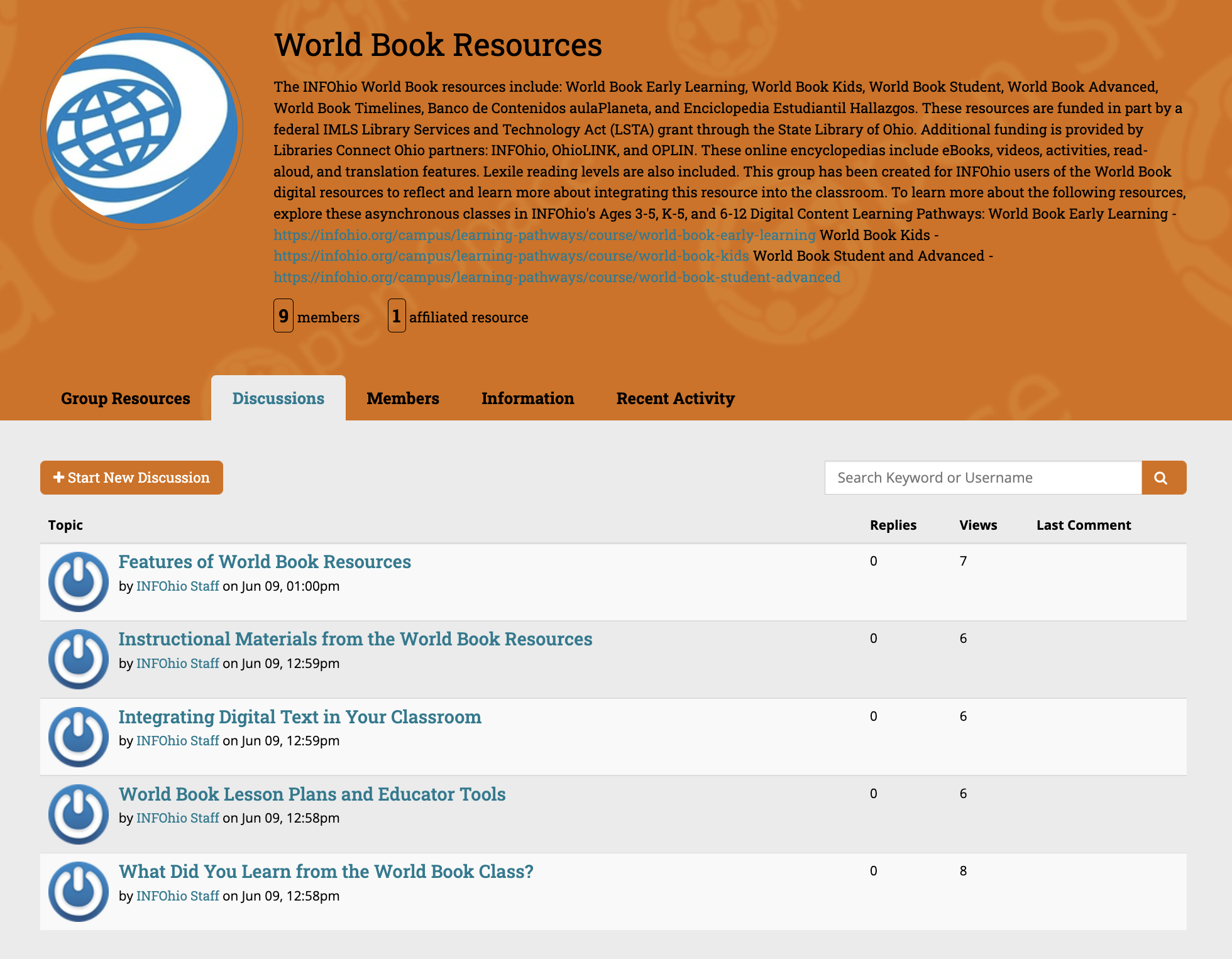 Have questions or concerns? We are always happy to help. Let us know at support.infohio.org.