When sharing links to INFOhio resources with students and parents, please note the following:
To access the digital content, your students need to be coming from the INFOhio website.
The URLs you share with students should have www.infohio.org in them.
URLs that appear in the browser address bar when you are using INFOhio resources like BookFlix are not shareable URLs.
Looking for links you can share? Use these: https://www.infohio.org/erlinks.
---
Scholastic BookFlix, provided at no cost to Ohio schools by INFOhio, has a browsing interface that is intuitive and engaging for young students. While students will require little direction to get started using BookFlix, teachers may want to point students to specific titles for remote learning activities. A problem with authentication was preventing the Google Classroom button in BookFlix from working properly. INFOhio and Scholastic have worked together to correct the problem. With this fix, students will not be stopped at a Scholastic login page but will go directly to the titles.
To link to BookFlix titles in Google Classroom, teachers should start at the INFOhio website and visit INFOhio's BookFlix page: https://www.infohio.org/resources/item/bookflix. If you are already authenticated, you can click the green Open button. If you are not authenticated, click the red Please Login button and log into the INFOhio website with your school's INFOhio username and password.
Once you are within BookFlix, click the button in the upper right corner that looks like an apple on a book. Then click the Resources and Tools button. You will see all of the BookFlix pairs. Click the Google Classroom button for the pair you want to assign. Then, use Google Classroom as you normally do to assign content to students.
Want to see this action? Check out this GIF: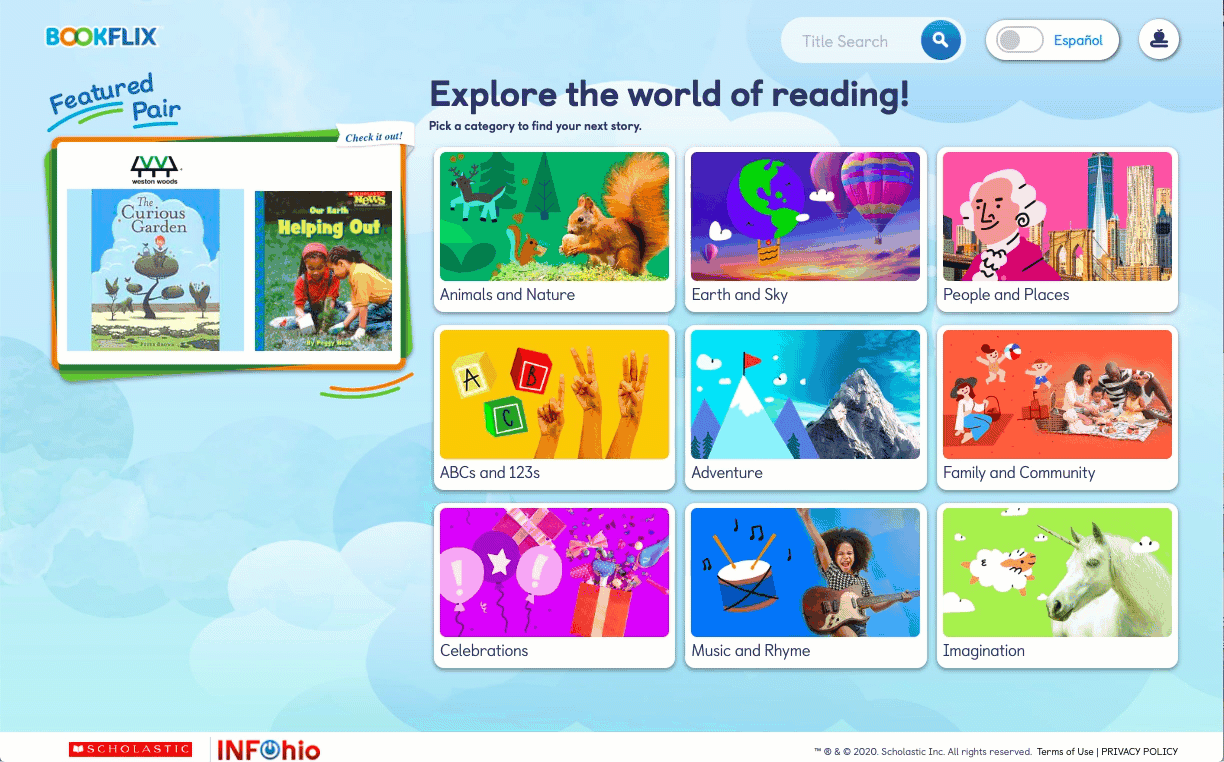 If you previously tried to assign BookFlix content using Google Classroom, you will need to re-assign the items as only the new URLs will have authentication information embedded.
If you have any questions or need any help with BookFlix and Google Classroom integration, please contact INFOhio at support.infohio.org.